Carner Barcelona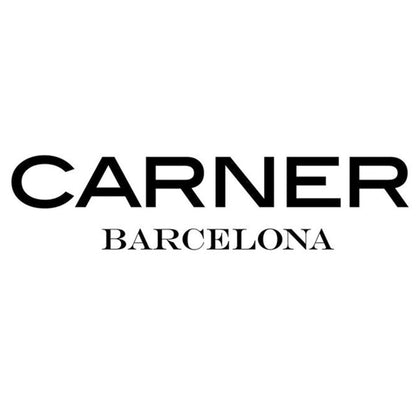 From one of the most admired and beautiful cities in the world comes CARNER BARCELONA... a collection of coveted perfumes that capture the cosmopolitan and Mediterranean soul of Barcelona... its architecture, culture and the unique way history merges with the contemporary lifestyle and the unmistakable vitality of its people. 
Founded by Sara Carner in 2009, the CARNER BARCELONA brand was conceived from a desire to create authentic sensory experiences and a love of fine perfumery. Inspiration for each scent is drawn from genuine emotions, experiences and the landscape of the fleeting yet meaningful moments of life. Sara's vision comes to fruition through collaborations with renowned perfumers including Shyamala Maisondieu, Rodrigo Flores-Roux, Sonia Constant, Christophe Raynaud and Daniela (Roche) Andrier. 
The glass vessel is an ode to the contemporary spirit of wonderful Barcelona. The clean lines and black and white colours portray the simplicity and effortless attitude of living along the Mediterranean Coast. Wood caps are sourced from sustainably managed European forests, and are expertly handcrafted and individually engraved in Barcelona. The Eau de Parfum box has a special message engraved on the inside panel that evokes the emotion of each unique fragrance and ultimately, the spirit in which each CARNER BARCELONA fragrance is always 'made with love'. Saison is an official Australian CARNER BARCELONA stockist.
view more
Sign up for VIP Offers
Subscribe to Saison's newsletter and be rewarded with exclusive gift with purchase offers, free samples, VIP early access to SALE and $10 off your first order.

*Conditions apply.