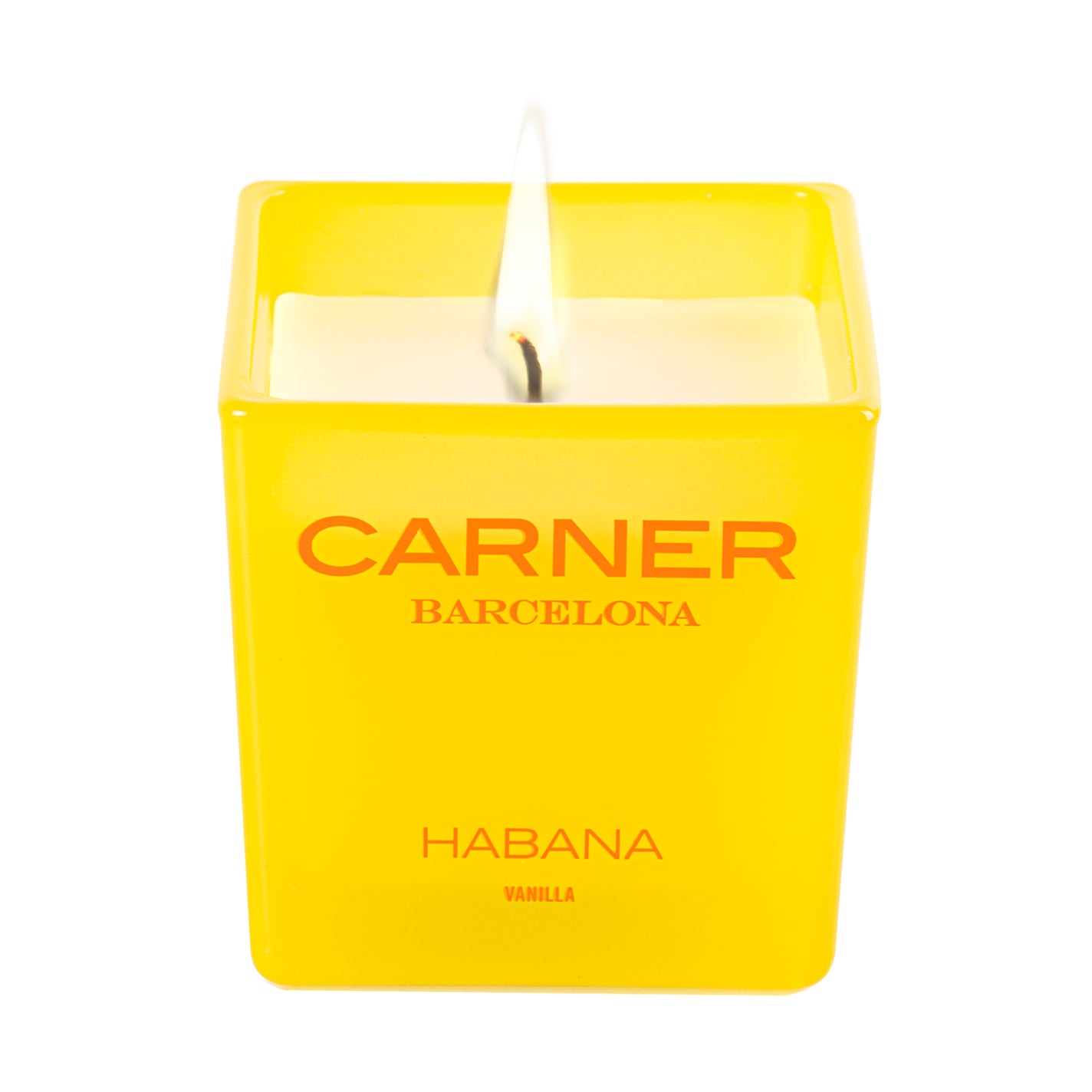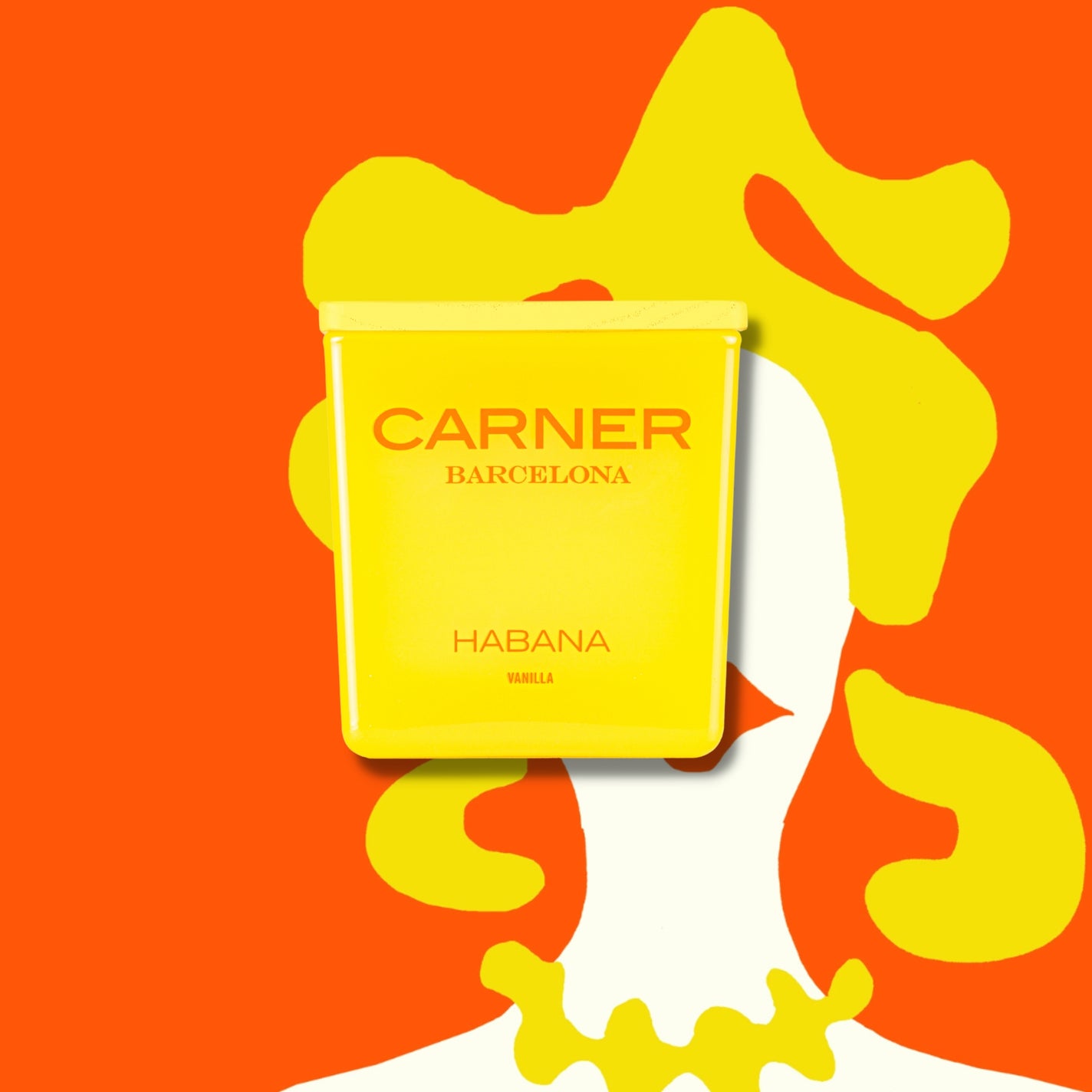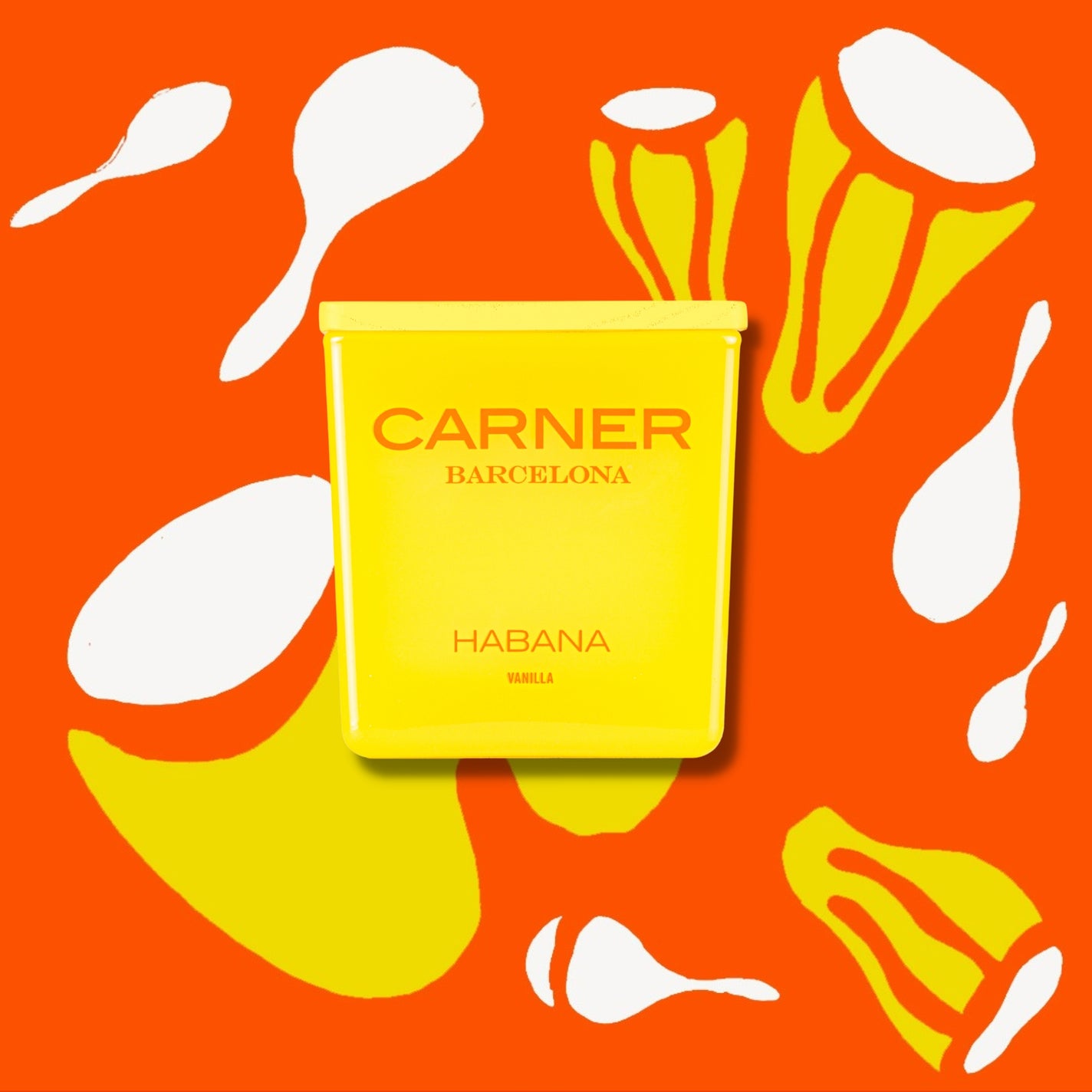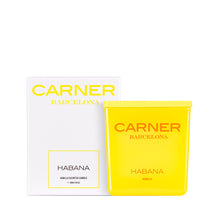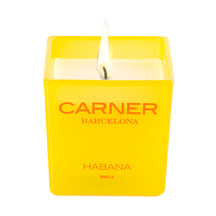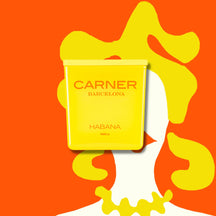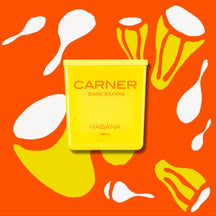 New
CARNER BARCELONA Habana Candle
$99.00
CARNER BARCELONA takes us on a sensory journey that captures the warmth, energy, and cultural tapestry of Habana. Feel the warmth on your skin, hear the rhythmic beats of music in the air, and embrace the spirit of diversity and creativity that pulsates through the streets. This stunning candle creation fills your living space with the perfect blend of bergamot, vanilla, and sandalwood. 

Spain is a culture full of colours and nuances. The CARNER BARCELONA candle collection features 5 scented and vivid candles that explore some of Spain's most grounded and authentic traits. CARNER BARCELONA commissioned artist Joel Miñana to visualise each candle in the collection. "My illustration for this vanilla-scented candle is meant to transport people to the heart of Havana, where the air is infused with the intrigue and allure of new beginnings," says Joel Miñana.
CARNER BARCELONA use only the highest grade and ethically sourced ingredients when creating each fragrance. Made in Spain.
Saison is an official Australian stockist of CARNER BARCELONA.
Fragrance
Notes: Bergamote, vanilla and sandalwood
Specifications
‐ Vegan 100% natural & sustainable
‐ Plant based vegetable wax
‐ Soy coconut base
‐ Burns for 45hrs
‐ Made in Spain
‐ 200gm
Carner Barcelona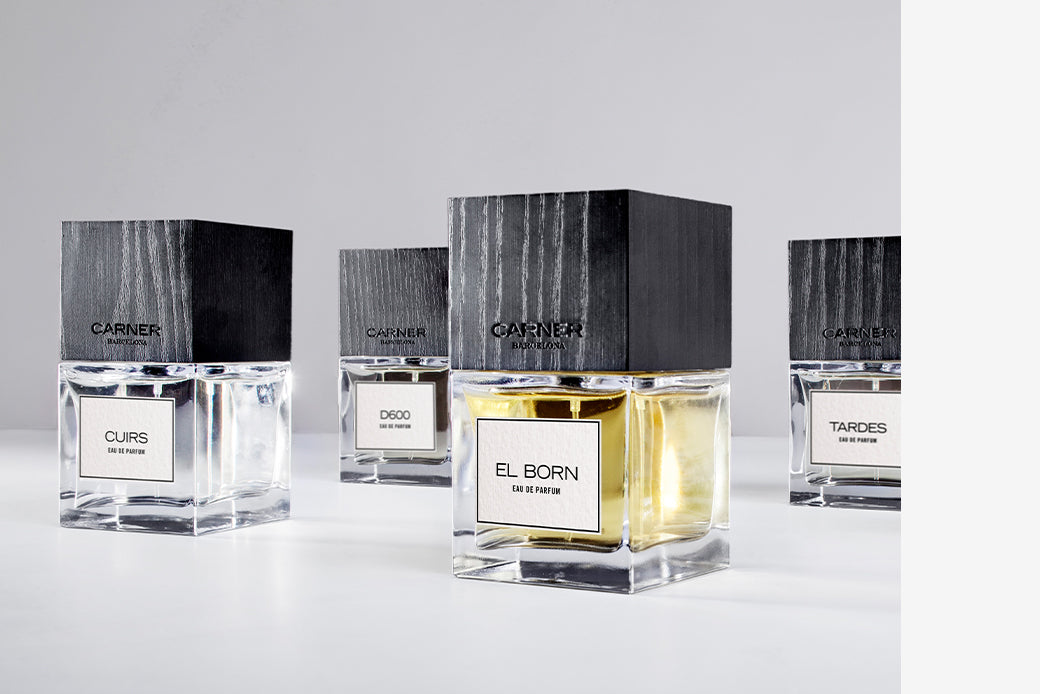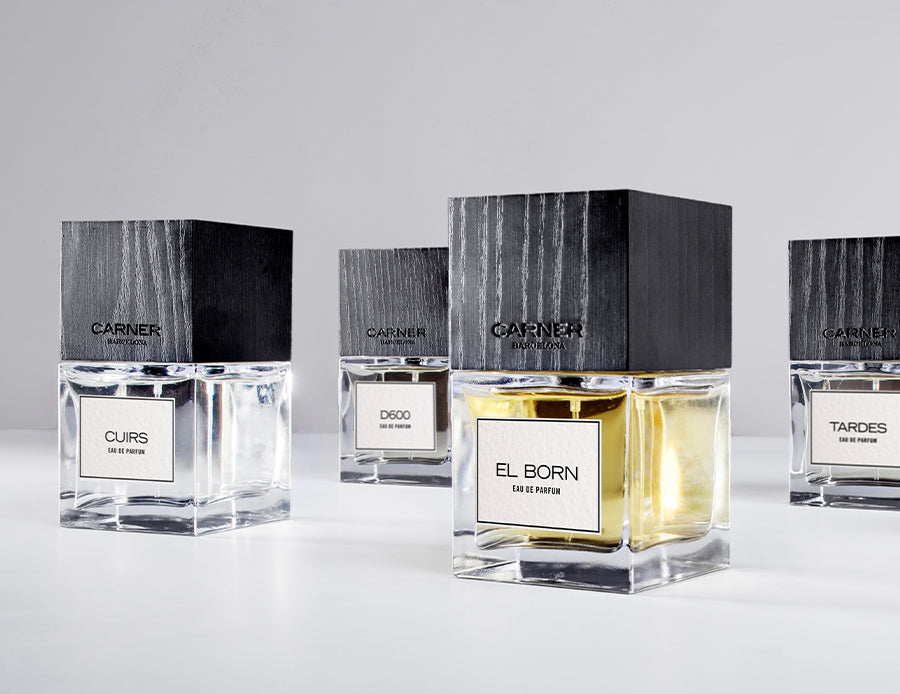 Carner Barcelona
From one of the most admired and beautiful cities in the world comes CARNER BARCELONA... a collection of coveted perfumes that capture the cosmopolitan and Mediterranean soul of Barcelona... its architecture, culture and the unique way history merges with the contemporary lifestyle and the unmistakable vitality of its people. 
Founded by Sara Carner in 2009, the CARNER BARCELONA brand was conceived from a desire to create authentic sensory experiences and a love of fine perfumery. Inspiration for each scent is drawn from genuine emotions, experiences and the landscape of the fleeting yet meaningful moments of life.
Shop more Perfume from Saison
Sign up for VIP Offers
Subscribe to Saison's newsletter and be rewarded with exclusive gift with purchase offers, free samples, VIP early access to SALE and $10 off your first order.

*Conditions apply.