Amarelli of Italy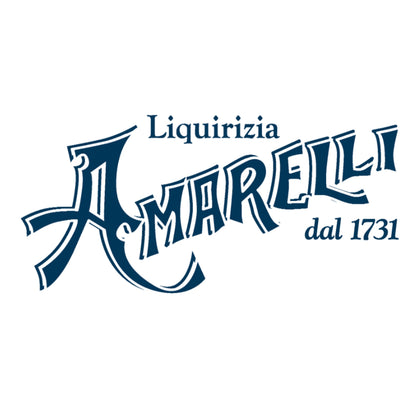 Since the 16th Century, the Amarelli family have been producing the most highly regarded liquorice products in the world. Based in beautiful sun drenched Rossano - an historic byzantine town in Southern Italy, Amarelli uses traditional manufacturing processes to produce an astonishing assortment of much loved liquorice products. Only the finest ingredients sourced from the best plants of the Ionian coast of Calabria are used production. 

Since 1731 food connoisseurs have adored Amarelli's world famous hard and soft liquorice candy sweets. Italians find the refreshing yet bitter flavoured liquorice useful to soothe the throat and as a digestive. Amarelli calls upon their extraordinary archives to influence today's packaging... each product features a different historical design that is both to be admired and collected. 
Free samples are included in orders where a 'Free Gift with purchase' promotional code has not been used. We're also pleased to offer free registered shipping on all orders over $100.
view more
Sign up for VIP Offers
Subscribe to Saison's newsletter and be rewarded with exclusive gift with purchase offers, free samples, VIP early access to SALE and $10 off your first order.

*Conditions apply.