Voluspa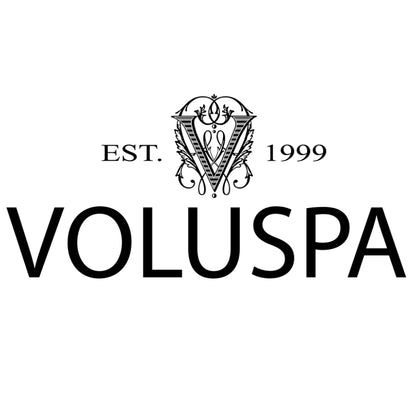 Excellence in home fragrance is a hallmark that is to be truly admired. Established in 1999, VOLUSPA exudes a passion for creating beautiful home fragrance products in modern, considered packaging. From their base in Southern California, USA, VOLUSPA's creators use only the finest ingredients sourced sustainably from around the globe and draw on extensive botany and essential oil knowledge to craft truly inspired scented candles, diffusers, fragrant oils, lotions, hand creams, soaps and room sprays. For their exquisite candles, VOLUSPA's custom natural coconut wax is an industry leader. The blend holds a high percentage of exclusive fragrance and burns clean - up to 90% cleaner than a soy wax candle.

Saison is the official importer and exclusive Australian and NZ distributor of VOLUSPA. We are thrilled to offer the largest selection of authentic VOLUSPA products bringing these incredible home fragrances to your home. Free samples are included in orders where a 'Free Gift with purchase' promotional code has not been used. We're also pleased to offer free registered shipping on all orders over $100.
view more
Sign up for VIP Offers
Subscribe to Saison's newsletter and be rewarded with exclusive gift with purchase offers, free samples, VIP early access to SALE and $10 off your first order.

*Conditions apply.