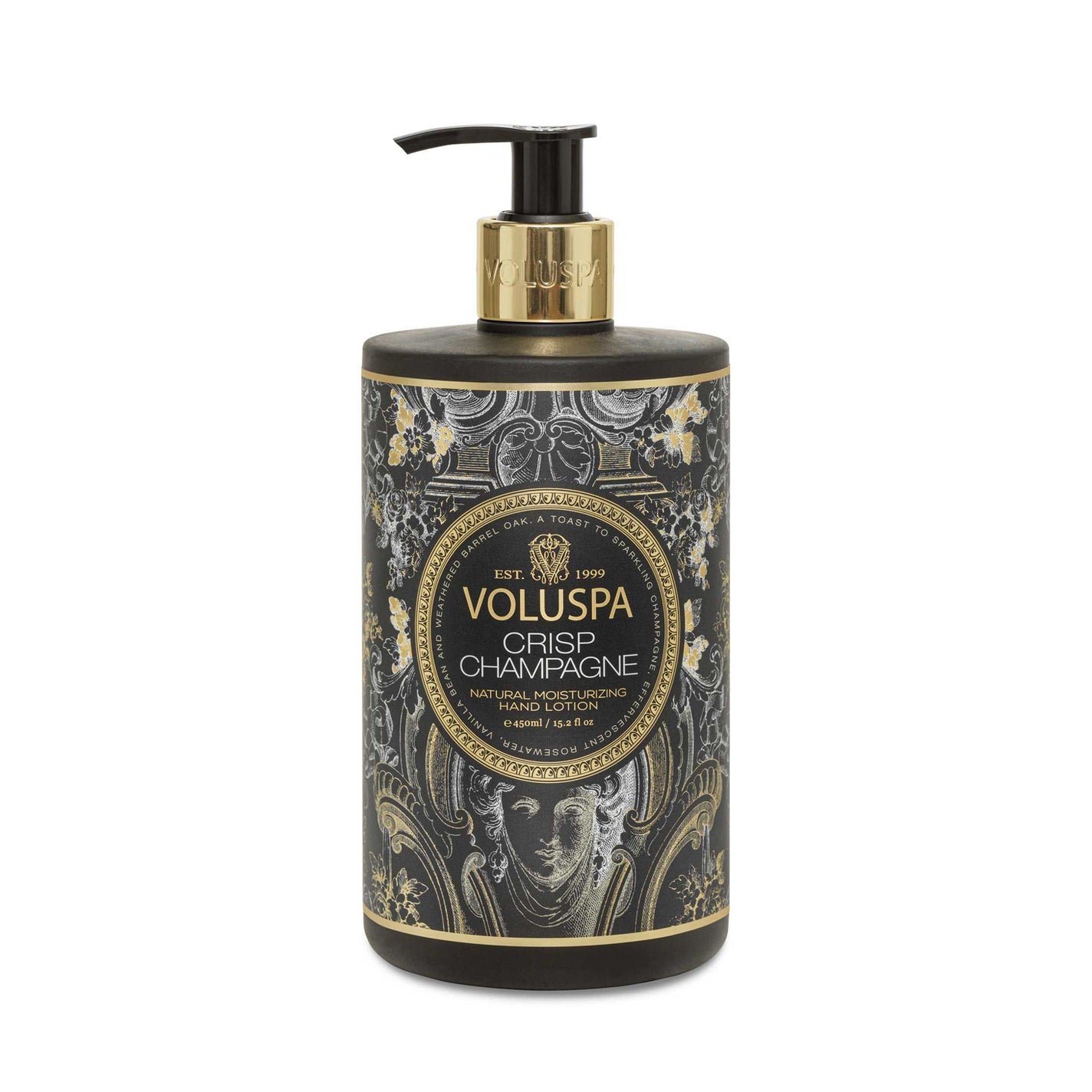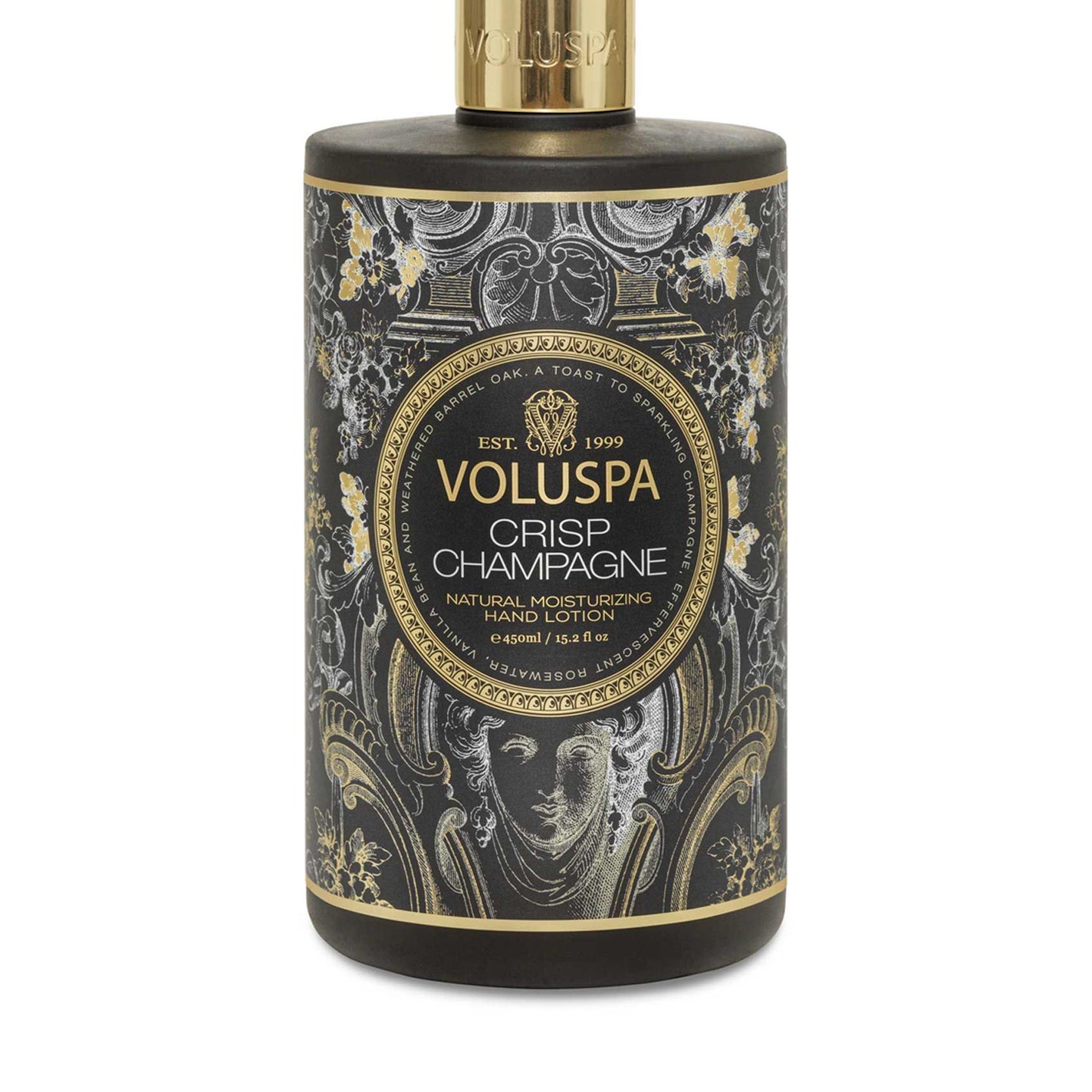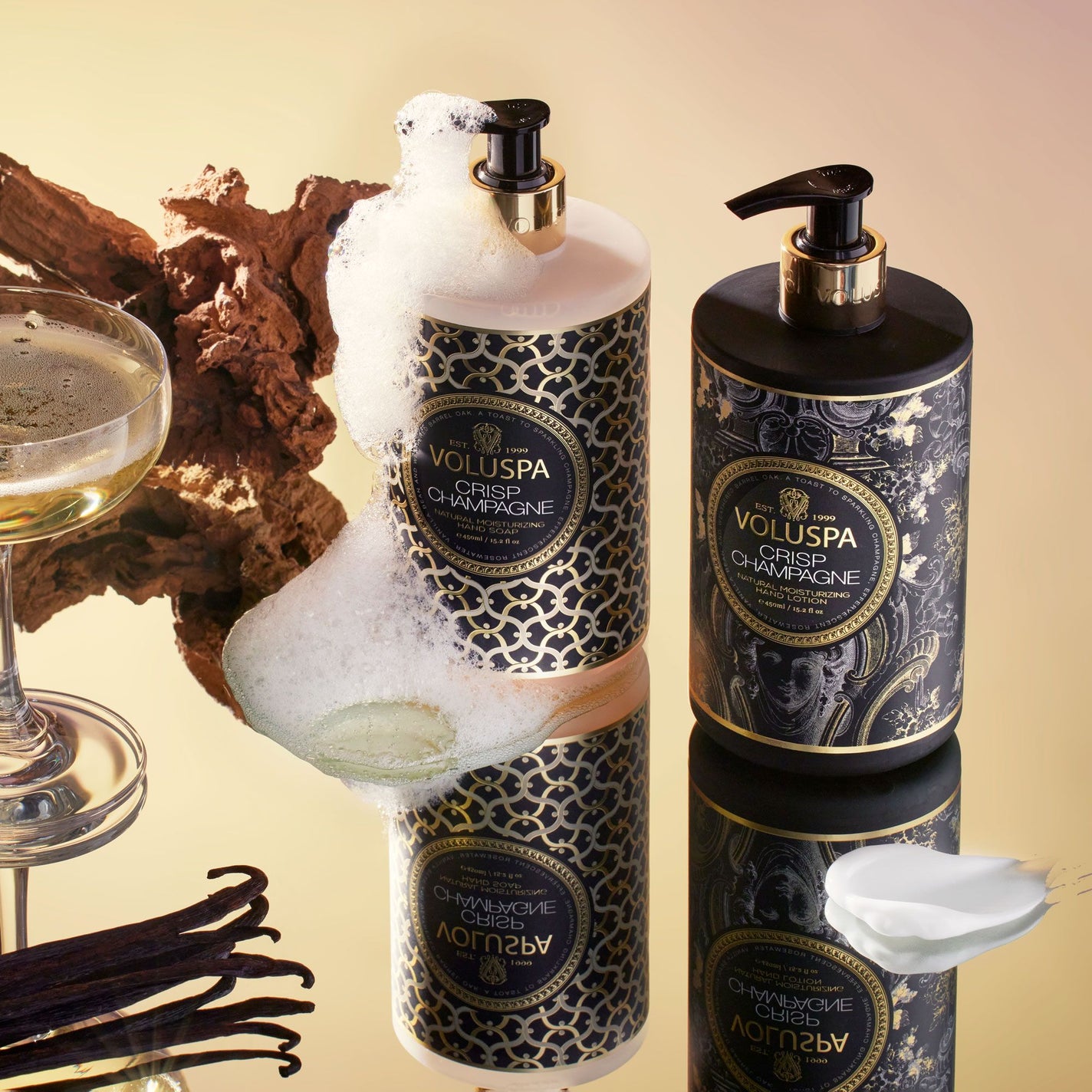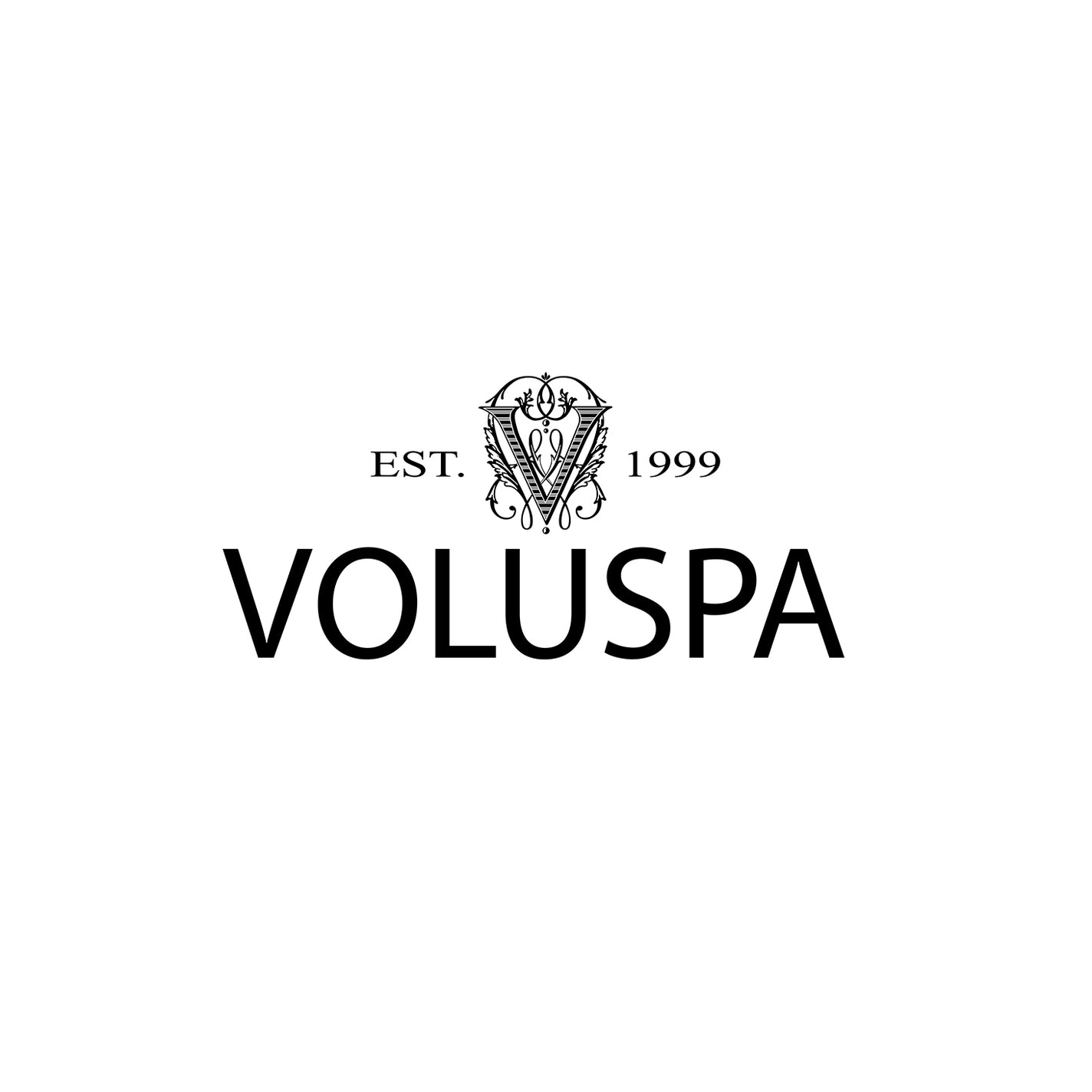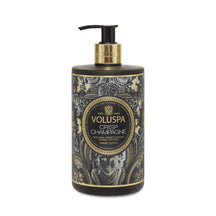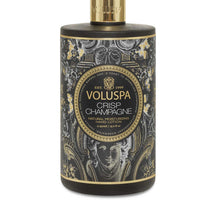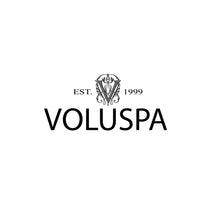 VOLUSPA Crisp Champagne Hand Lotion
$59.95
VOLUSPA has captured that first sip feeling - drink in a tickle of chilled bubbles and toast to the aroma of vanilla, apples and peaches. Perfectly capturing the moment before a bottle of champagne is uncorked, VOLUSPA's Crisp Champagne makes every day an occasion to toast.
VOLUSPA's moisturising hand lotion is highly covetable with its elegant frosted soft-touch finished bottle, wrapped in classic black or white Maison artwork. Pops of distinctive secondary colour highlights are coupled with accents of muted gold. An added touch of luxury is also present in the custom logo, embossed on chrome gold collars on all bottle necks. Each bottle is custom designed in-house and created with post-consumer recycled material. The perfect balance of beauty and function. Made in the USA.
Officially imported and exclusively distributed in Australia by Saison.
Fragrance
Notes: Sparkling Brut Champagne, vanilla and barrel oak.
Specifications
‐ Vegan
‐ Free of phthalates, pesticides, parabens and sulfates
‐ Key Ingredients: Coconut Water, Coconut Oil, Sunflower Seed Oil, Aloe Vera
‐ Not tested on animals
‐ Made in the USA
‐ 450ml
How to use
Apply a generous amount of hand lotion and massage into skin. For best results pair with Voluspa's Natural moisturising Hand Soap.
Voluspa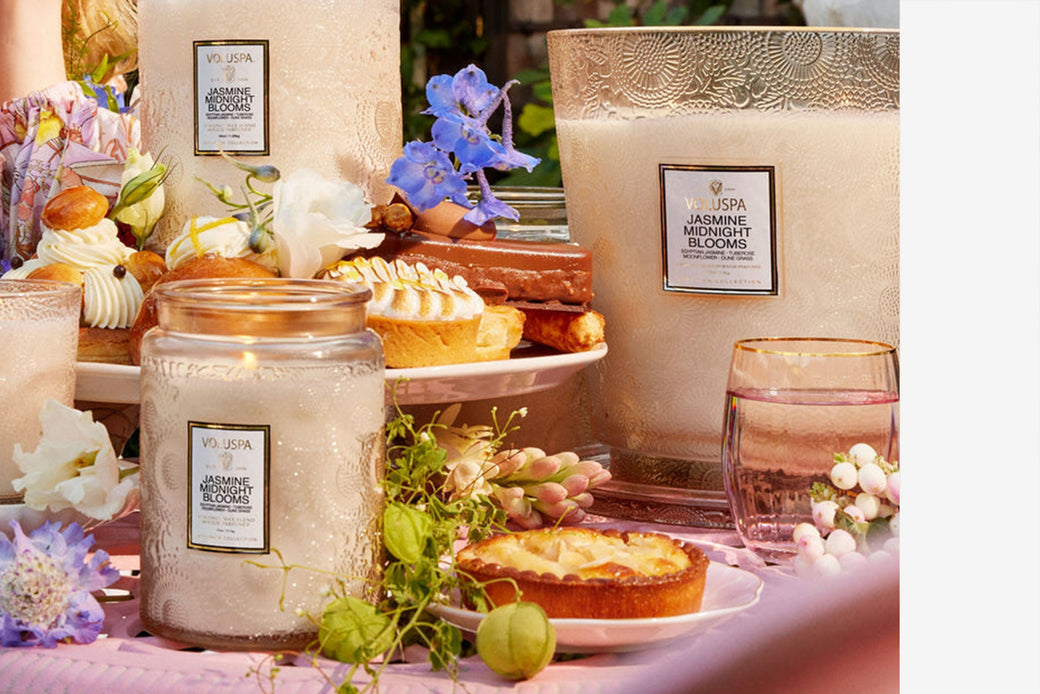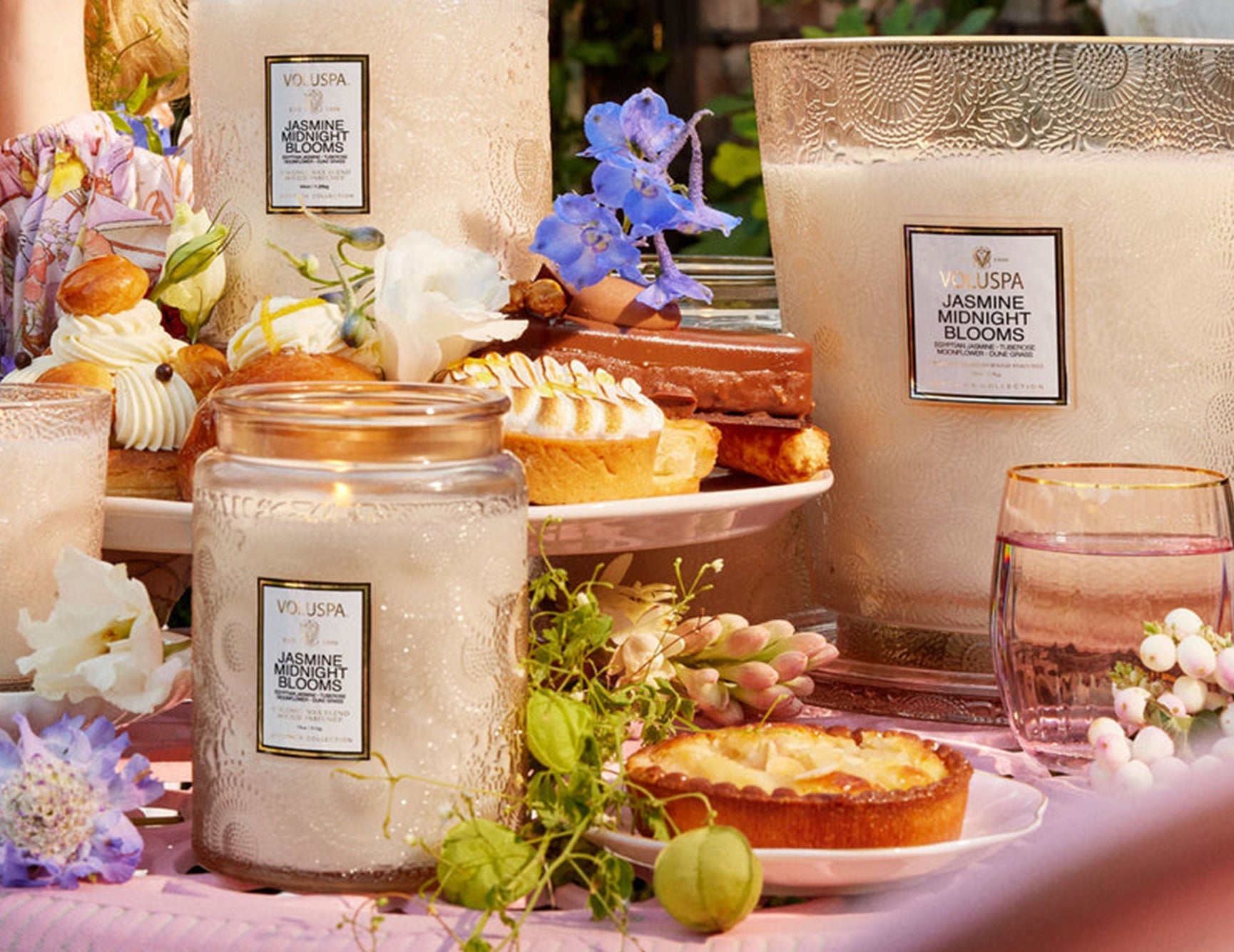 Voluspa
Excellence in home fragrance is a hallmark that is to be truly admired. Established in 1999, VOLUSPA exudes a passion for creating beautiful home fragrance products in modern, considered packaging. From their base in Southern California, USA, VOLUSPA's creators use only the finest ingredients sourced sustainably from around the globe and draw on extensive botany and essential oil knowledge to craft truly inspired scented candles, diffusers and room sprays. For their exquisite candles, VOLUSPA's custom natural coconut wax blend holds a high percentage of exclusive fragrance and burns clean - up to 90% cleaner than a soy wax candle.
Shop more Home Fragrance from Saison.
Sign up for VIP Offers
Subscribe to Saison's newsletter and be rewarded with exclusive gift with purchase offers, free samples, VIP early access to SALE and $10 off your first order.

*Conditions apply.