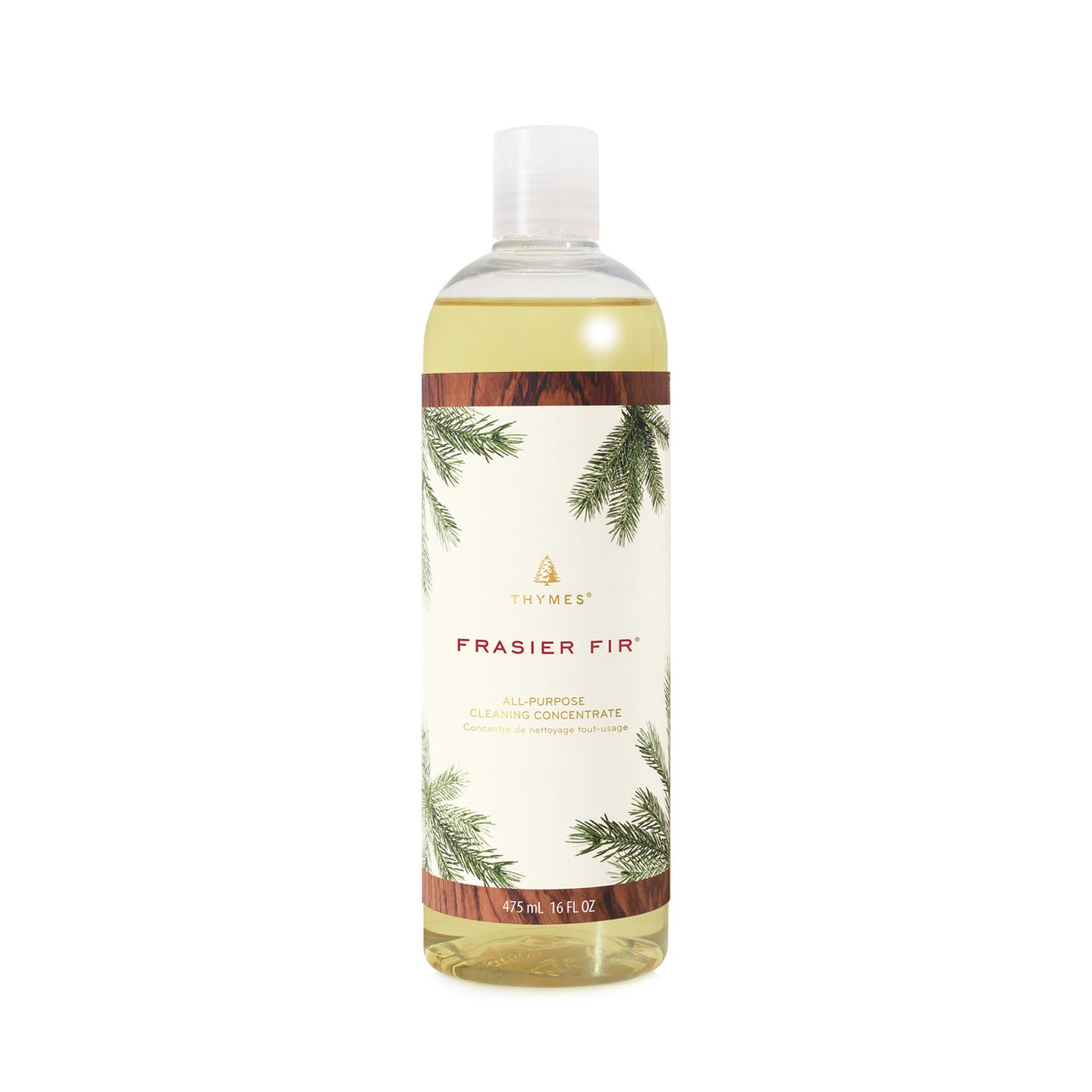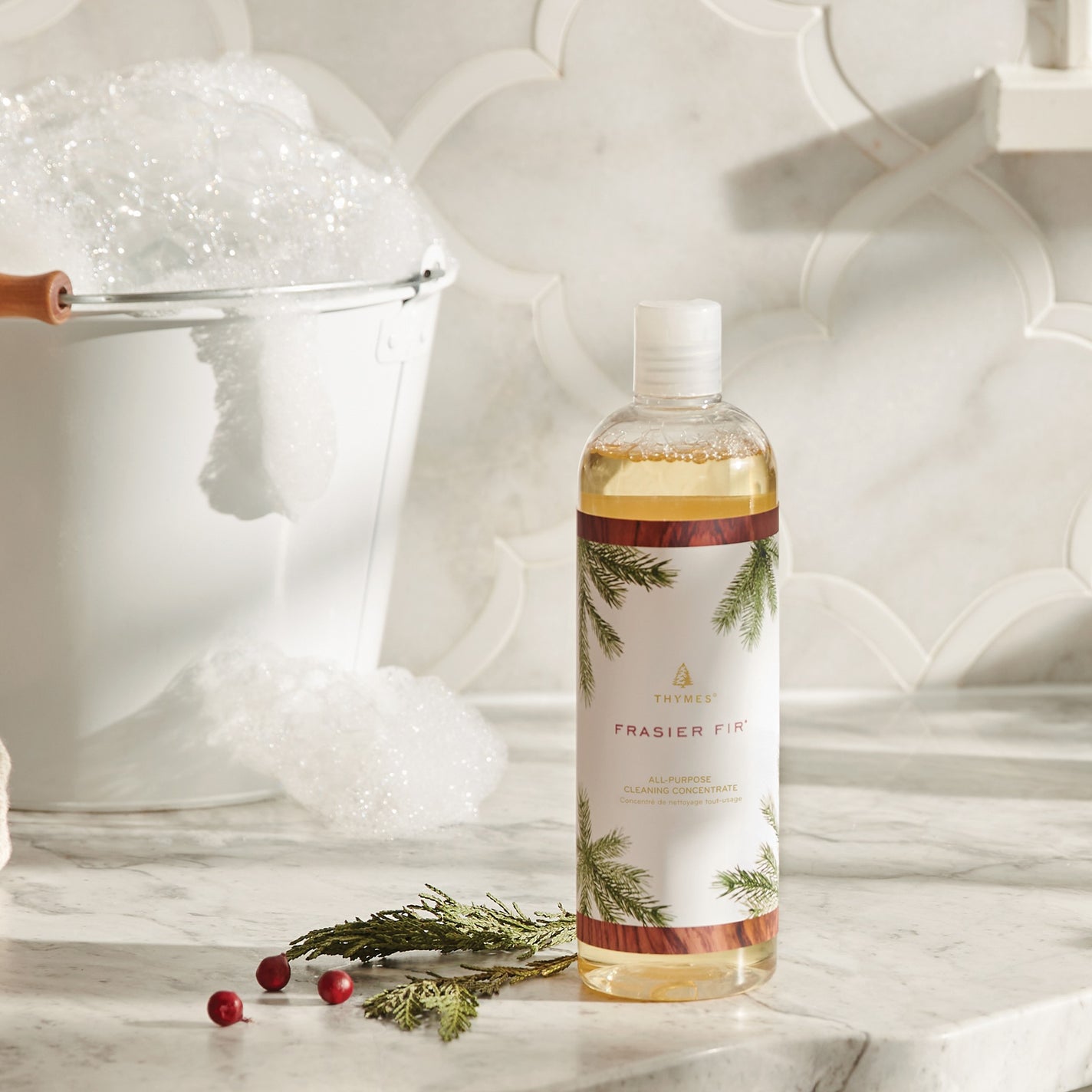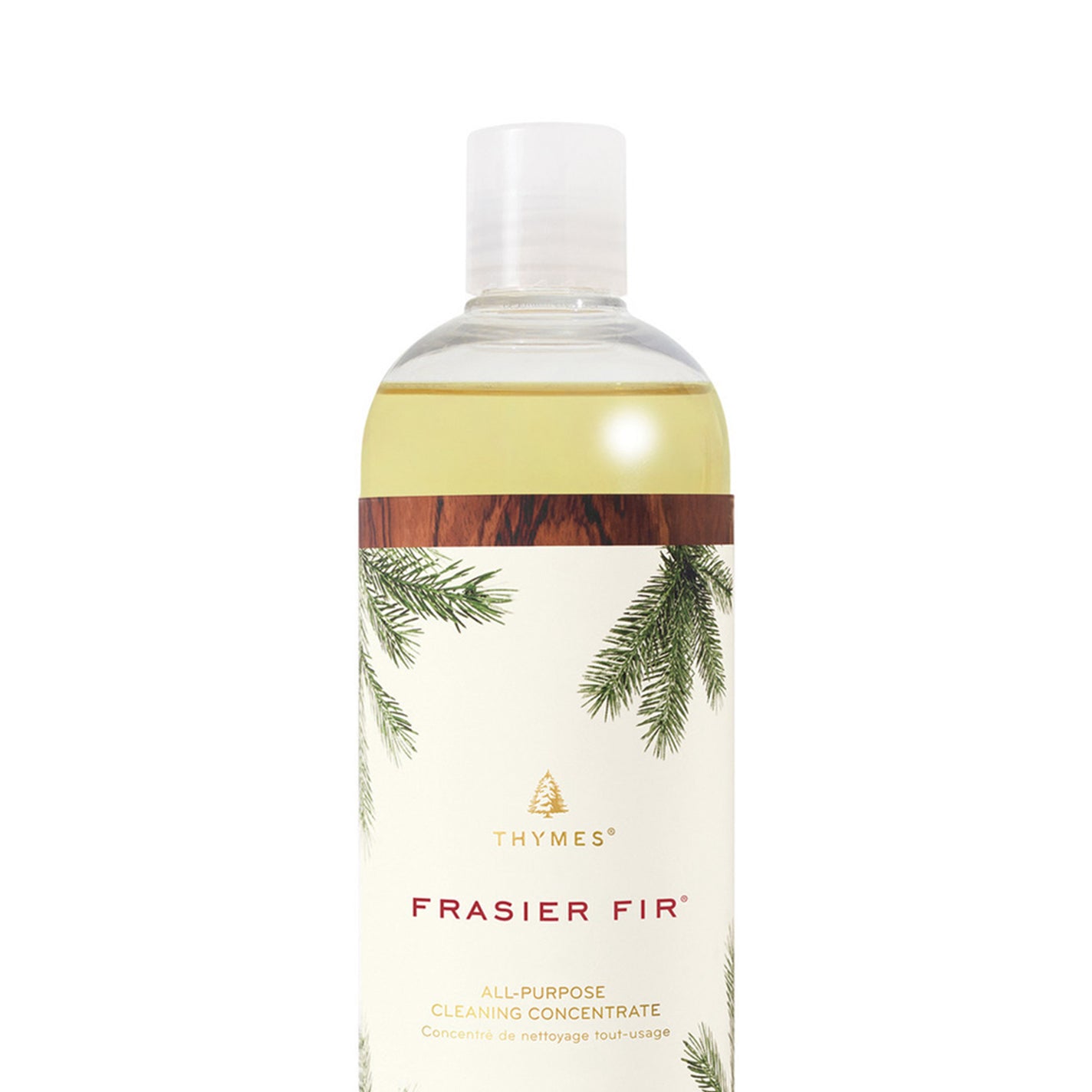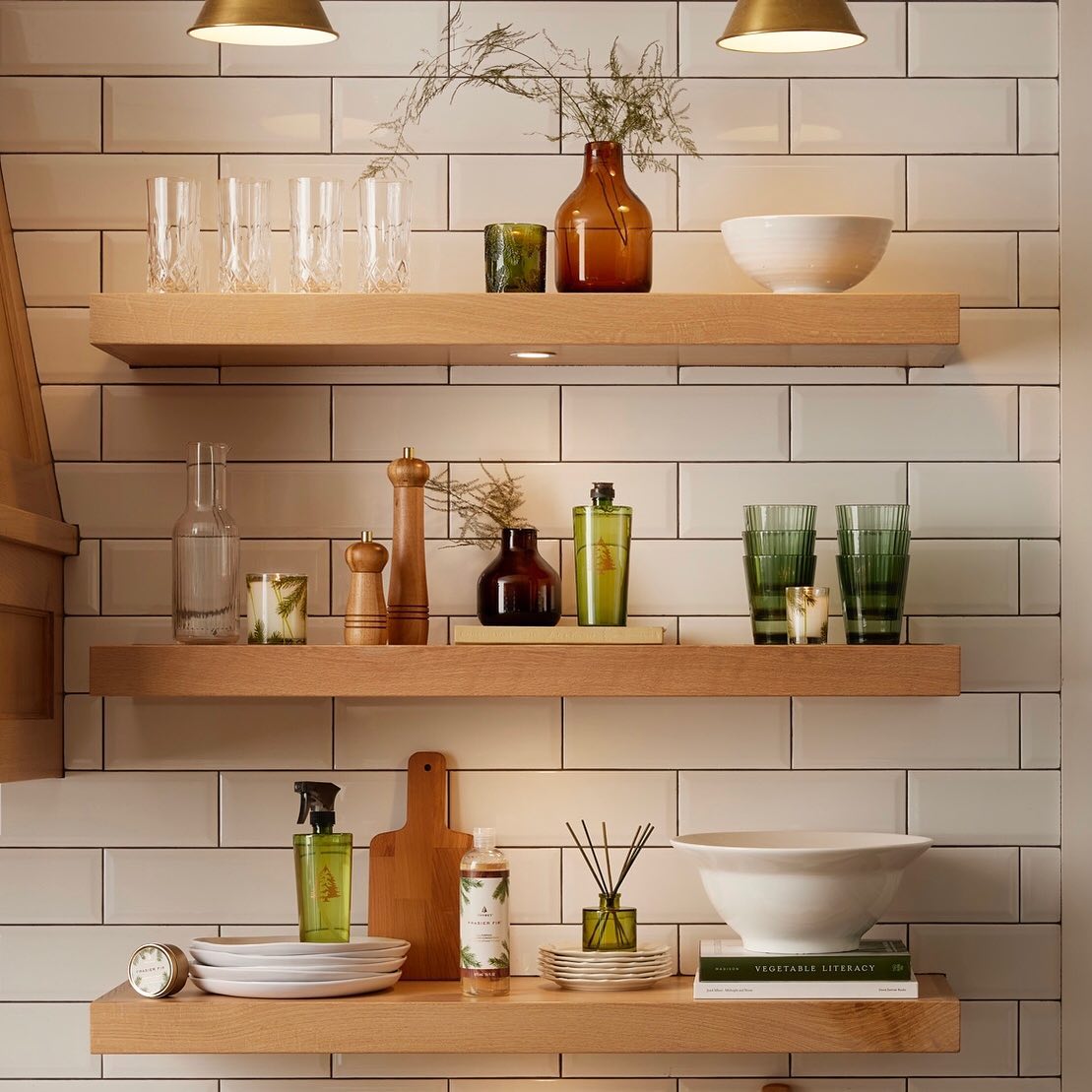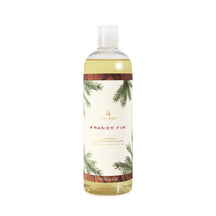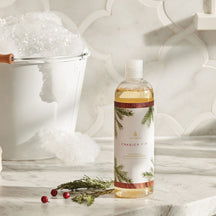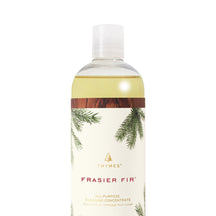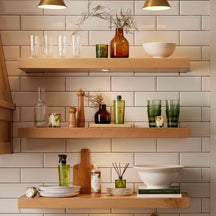 Thymes Frasier Fir Cleaning Concentrate
$39.95
Bring a refreshing touch of Frasier Fir to your cleaning routine. The biodegradable formula effectively cleans non-porous hard surfaces like tile floors, countertops and kitchen and bathroom fixtures. Each clean leaves an unforgettable fresh-cut scent of Frasier Fir - a traditional fragrance that blends notes of Siberian Fir, heartening cedarwood and relaxing sandalwood. Made in the USA.
Officially imported in Australia by Saison.
Fragrance
A tradition that feels right at home. Reminiscent of days gone by and suggestive of wonderful times to come, the aromatic snap of crisp Siberian fir needles, heartening cedarwood and relaxing sandalwood fills the air with a welcome feeling of warmth and joy.
Notes: Siberian fir, cedarwood, sandalwood
Specifications
‐ Biodegradeable formula
‐ Made in the USA
‐ 475ml
Thymes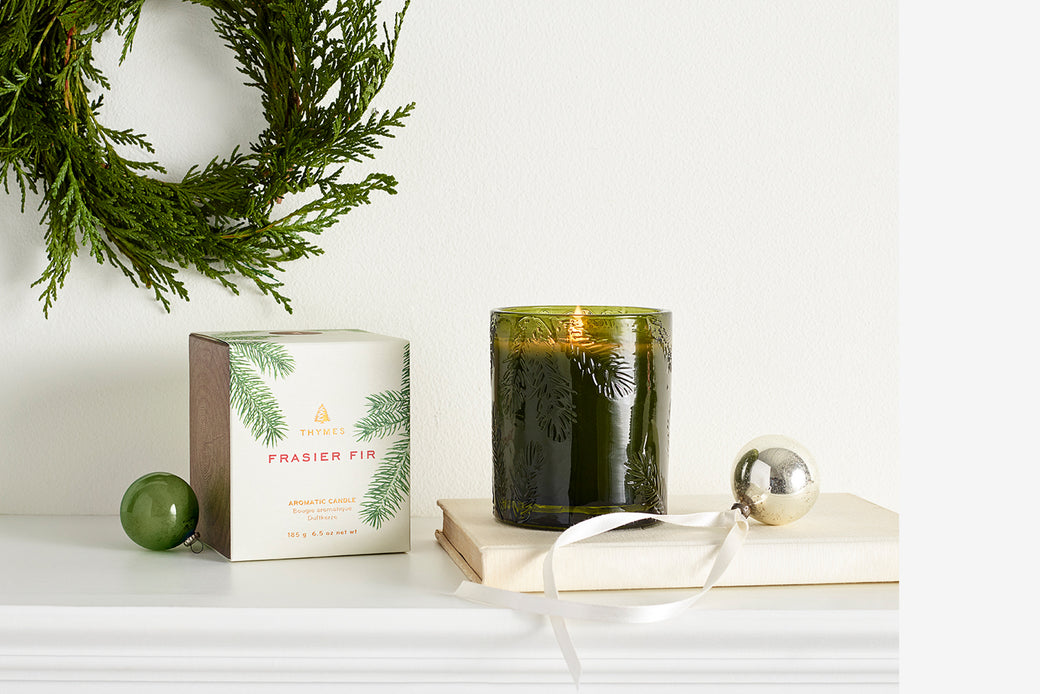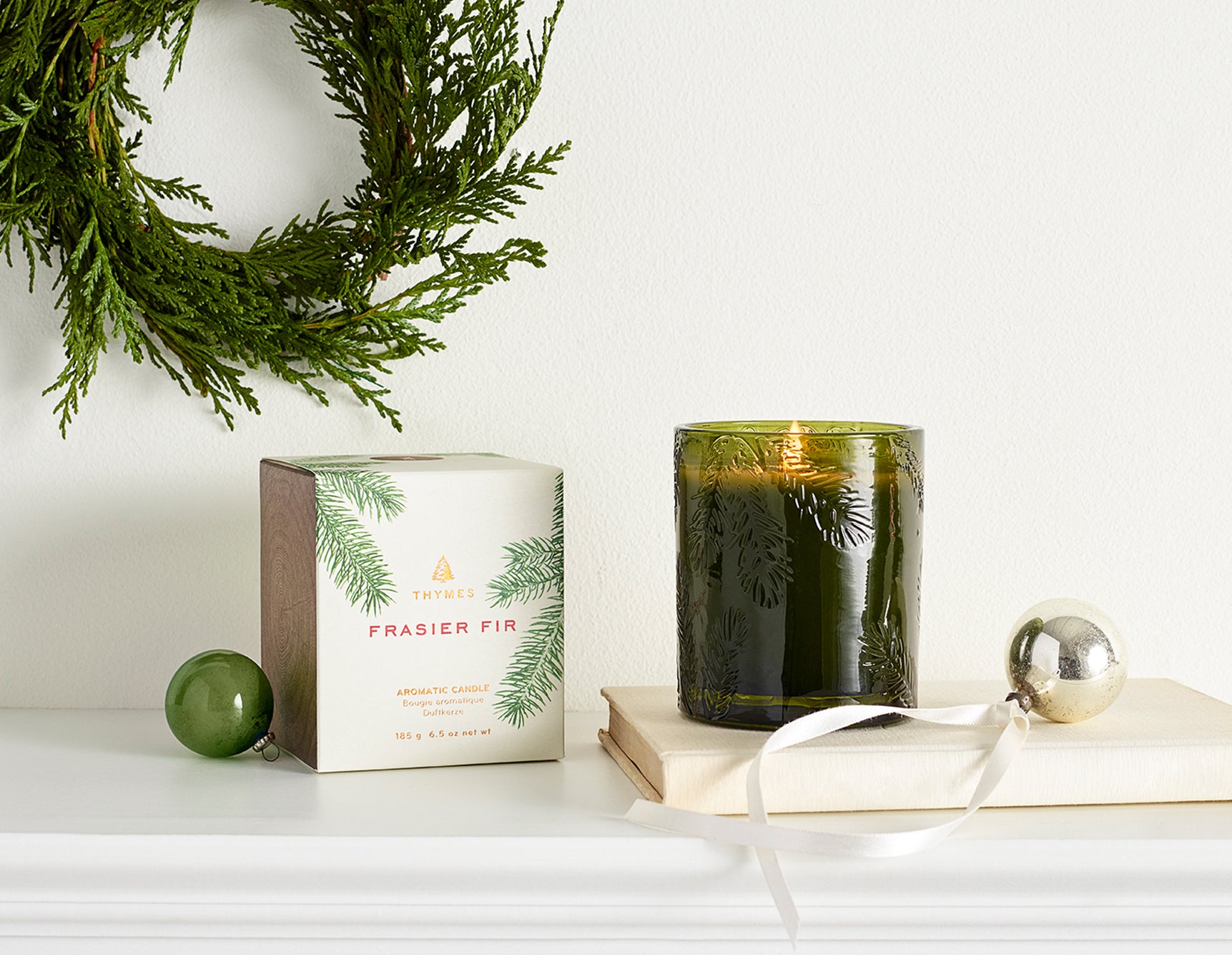 Thymes
Over 30 years ago, Thymes was founded by two friends with a mutual curiosity and a common desire to make something meaningful and beautiful. Since then, the company has flourished thanks to a shared passion for creativity, botanical ingenuity, beauty and friendship. Today, Thymes is an independent company committed to artisan craftsmanship and dedicated to deepening connections through their love of fragrance — and, most of all, to creating fragrances that enrich the quality of your daily experience. Shop online at Saison, the exclusive Australian distributor of Thymes. Orders over $100 receive free shipping + complimentary samples are included in all orders.
Shop more Home + Living from Saison.
Sign up for VIP Offers
Subscribe to Saison's newsletter and be rewarded with exclusive gift with purchase offers, free samples, VIP early access to SALE and $10 off your first order.

*Conditions apply.