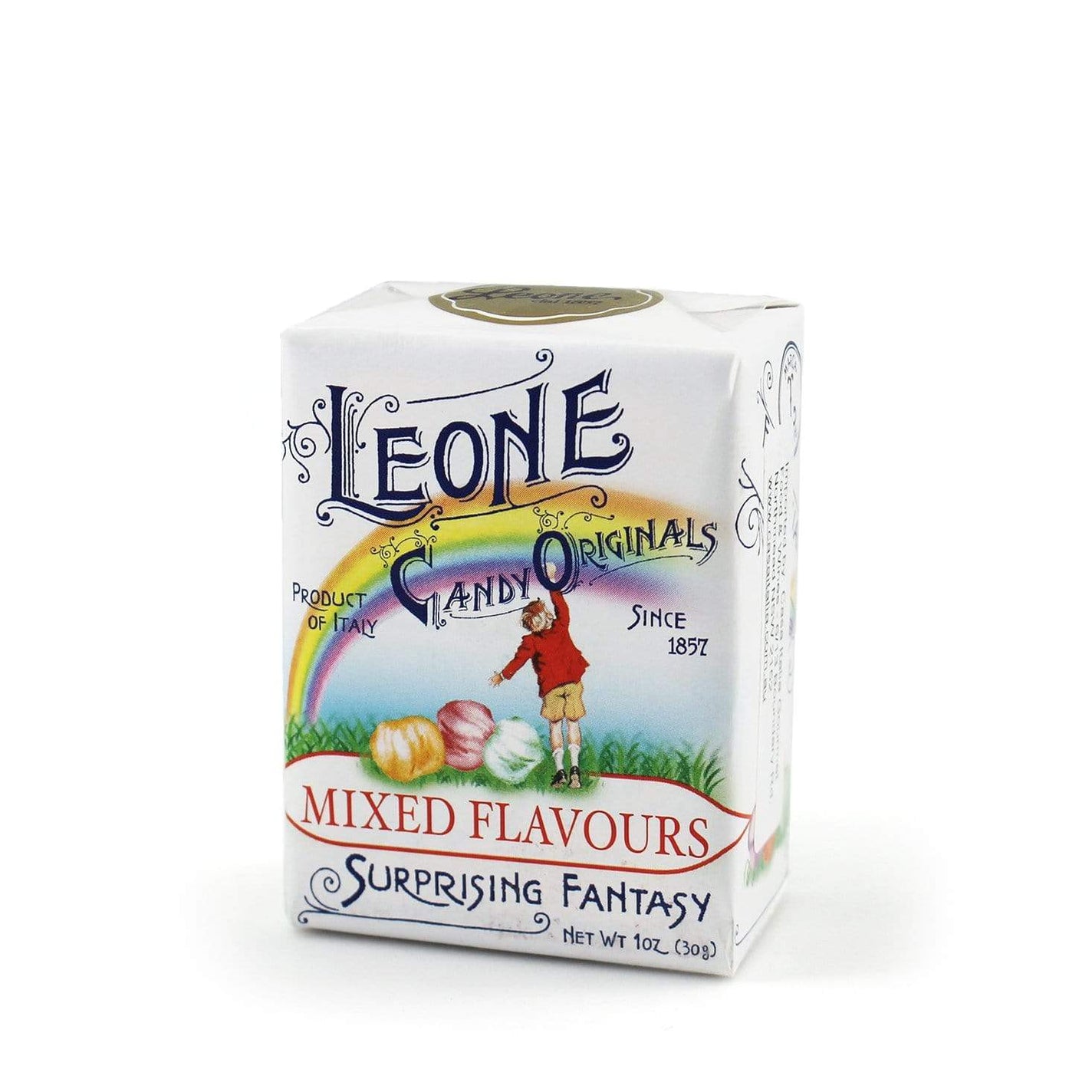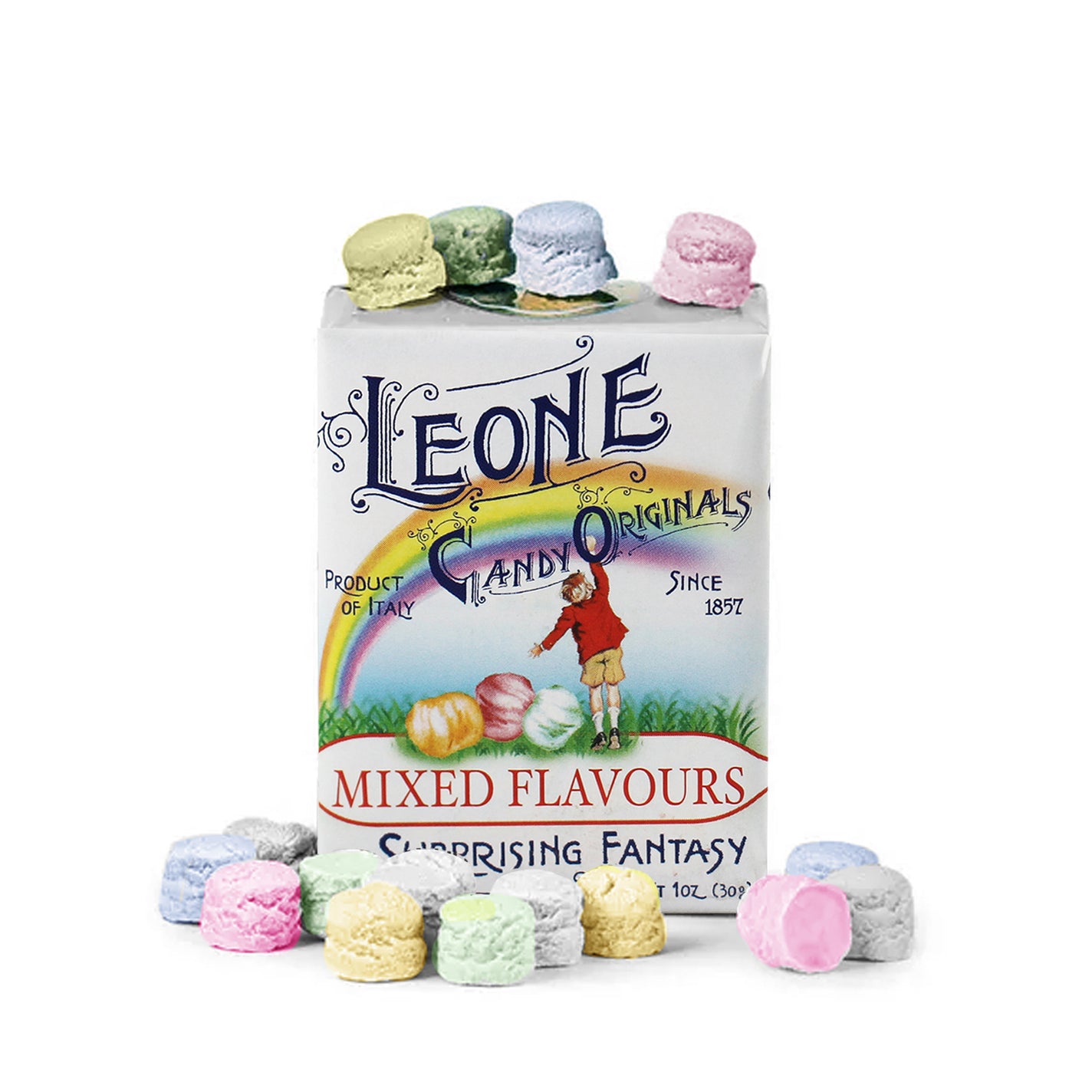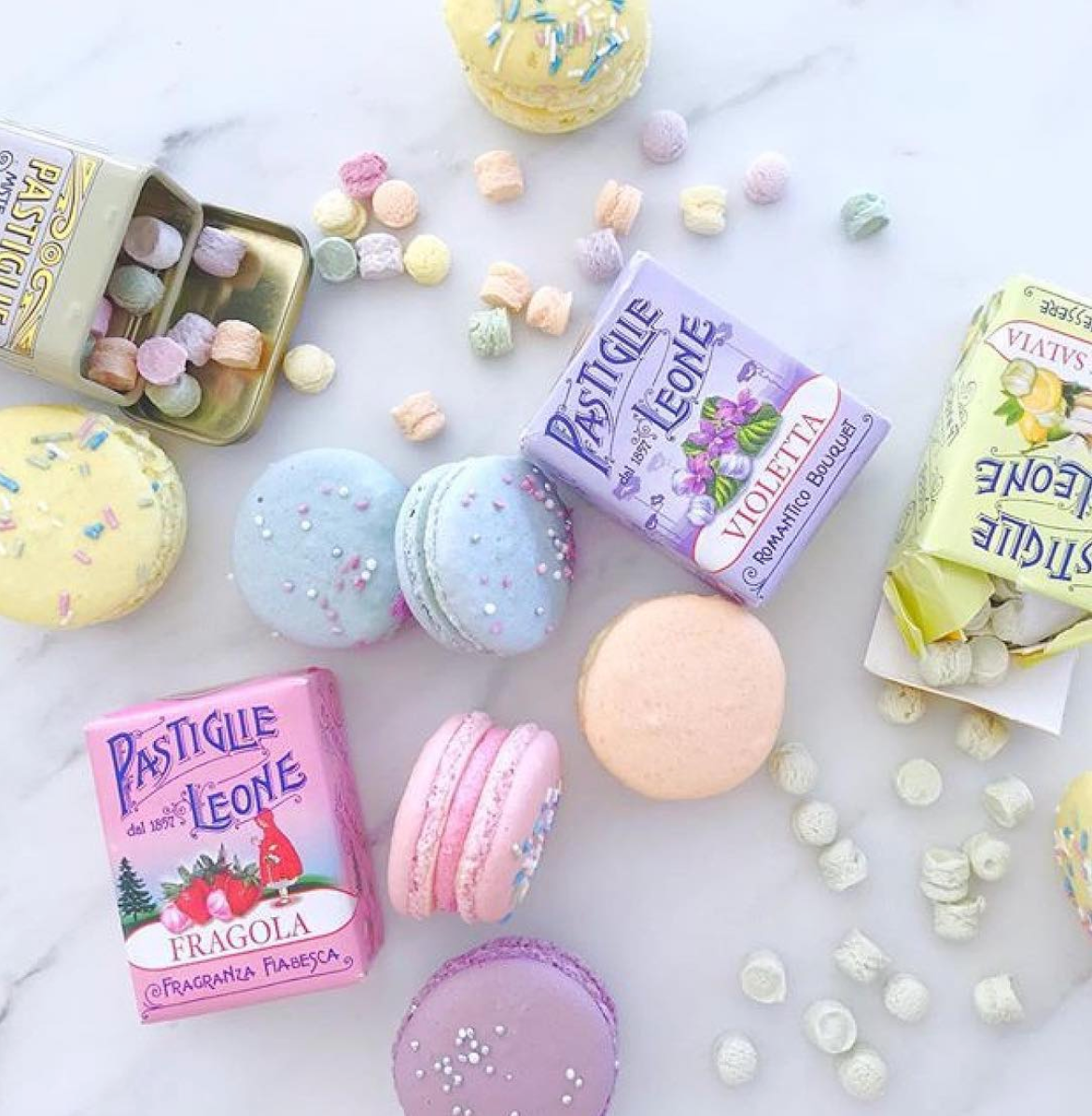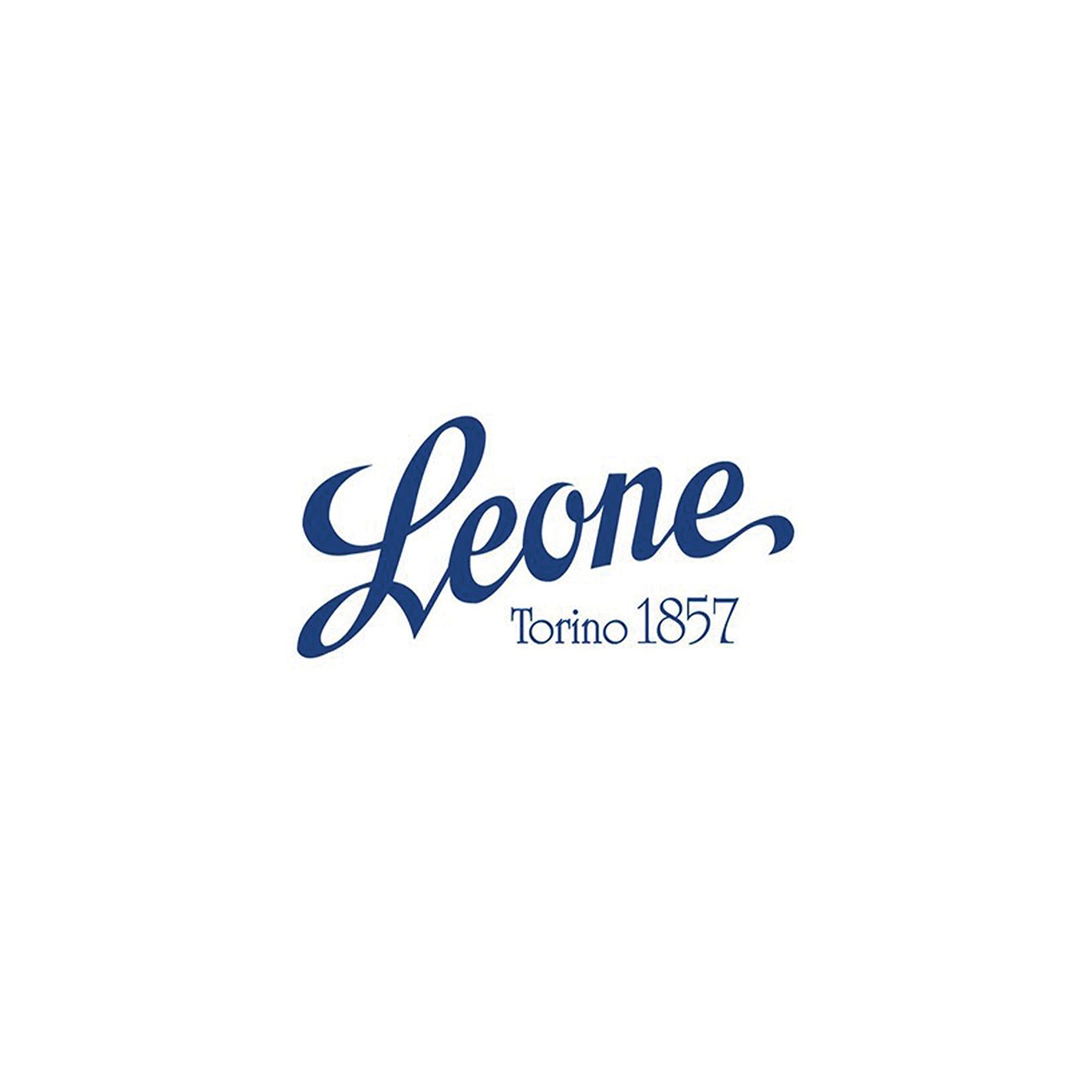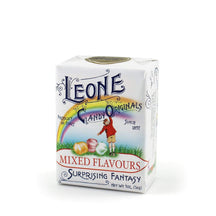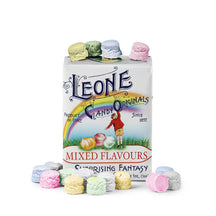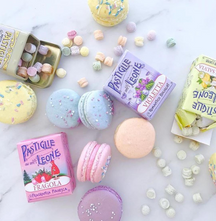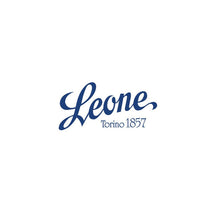 Pastiglie Leone Mixed Flavours
$8.95
Leone's Mixed Flavours candy sweets are still produced according to a traditional Italian recipe that dates back to 1857. The first step in production involves mixing cold powdered sugar grounded for purity, Arabic Gum and tragacanth with the addition of water, citrus fruit essences, natural extracts and colouring according to taste. The mixture is then kneaded carefully dried over a period of 36 hours to ensure final product has an even, consistent delicious flavour. Made in Torino, Italy in the original candy shape. 30g
Saison is an official Australian retailer of Pastiglie Leone. 
Specifications
‐ Vegan
‐ Gluten free
‐ Lactose free
‐ Made in Italy
‐ Over 60 candies in each box
‐ 30g
Pastiglie Leone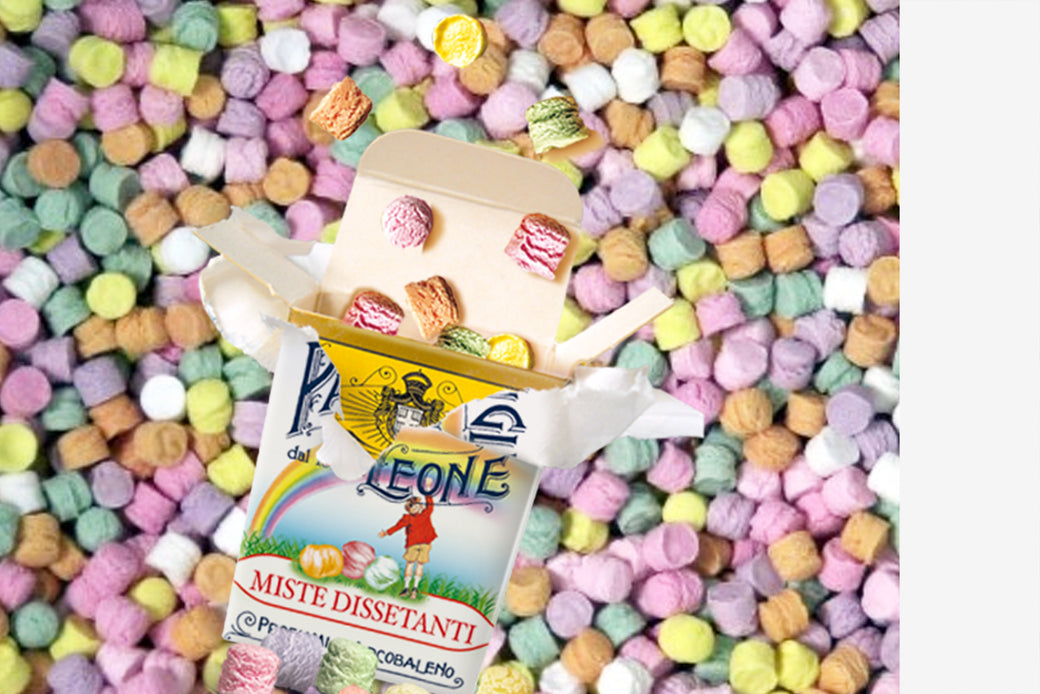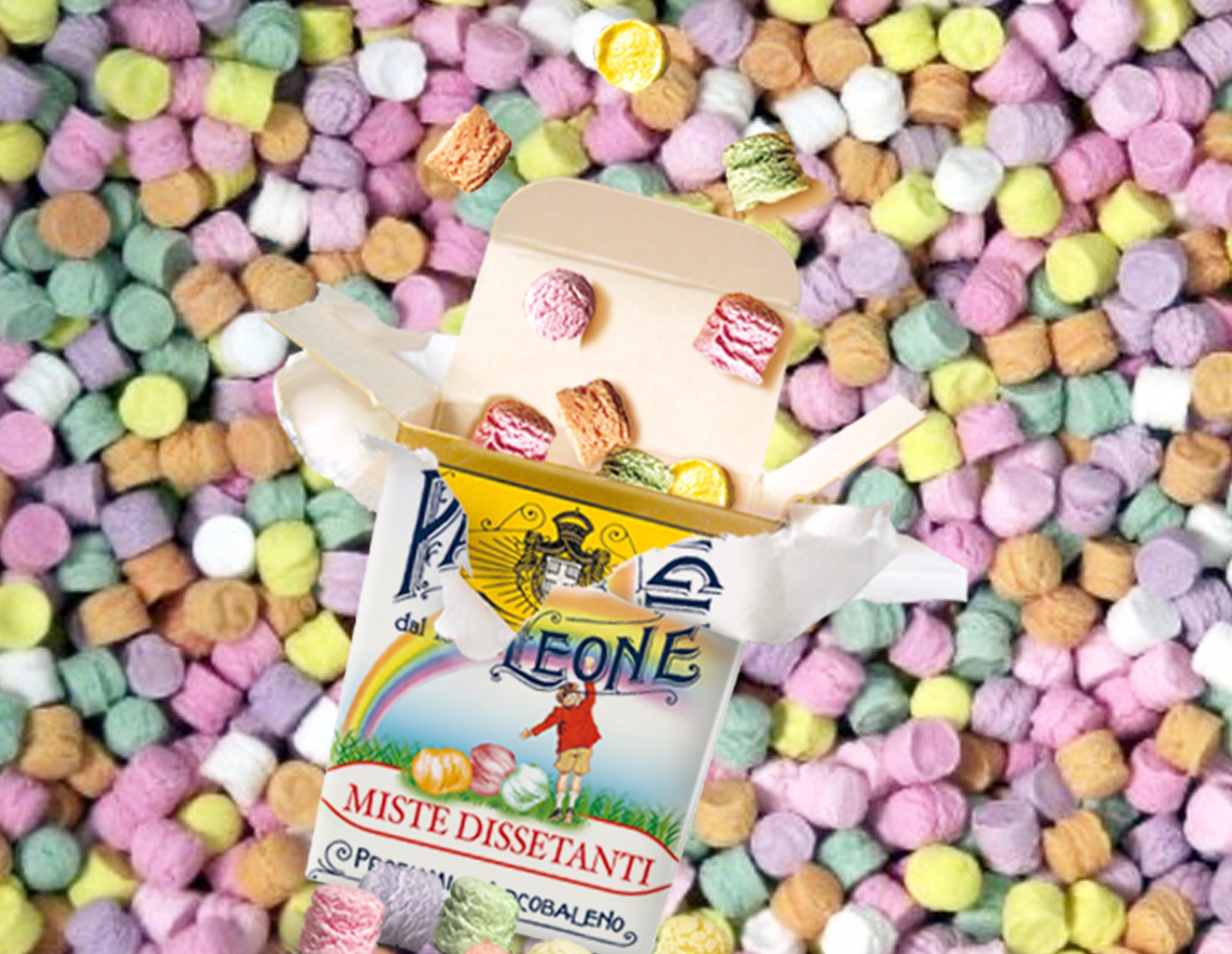 Pastiglie Leone
Saison is an official retailer of Pastiglie Leone - a delicious candy sweet enjoyed by Italians and worldly food connoisseurs since 1857. Created in beautiful Torino, Italy using recipes inspired by tradition, these small delights are the result of a careful choice of essences, extracts and herbs to enhance the fragrance and scent of the various different flavours. Their pleasant pastel shades are obtained exclusively from natural colouring agents, making this product alluring to the eye as well as to taste. Choose from iconic flavours like Martini Rosso, Violet, Cinnamon, Strawberry and tangy Tangerine. Pastiglie Leone is a unique company in the entire confectionery universe, being one of the very last companies producing so many different artisanal products under the same roof.
Shop more Confectionery from Saison.
Sign up for VIP Offers
Subscribe to Saison's newsletter and be rewarded with exclusive gift with purchase offers, free samples, VIP early access to SALE and $10 off your first order.

*Conditions apply.