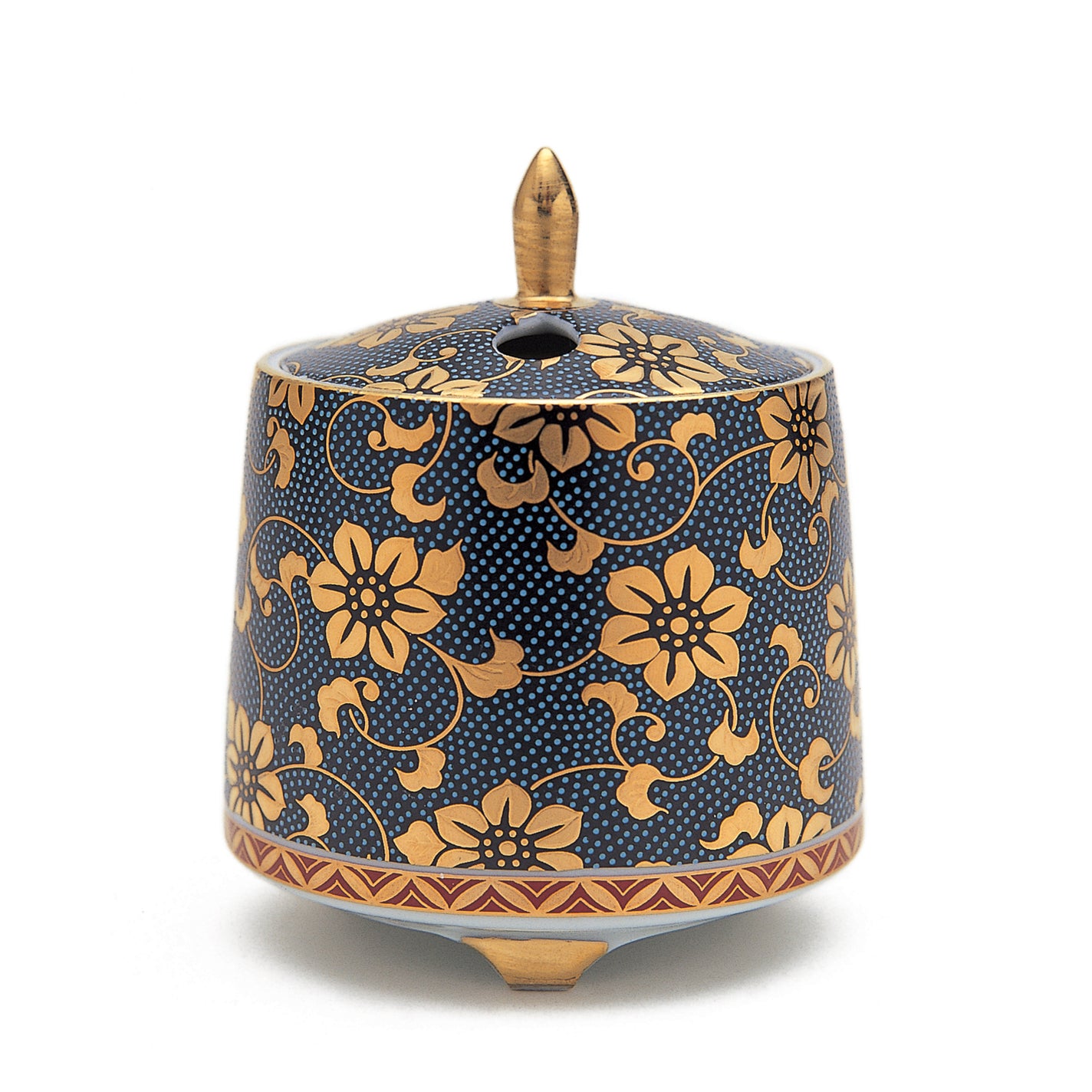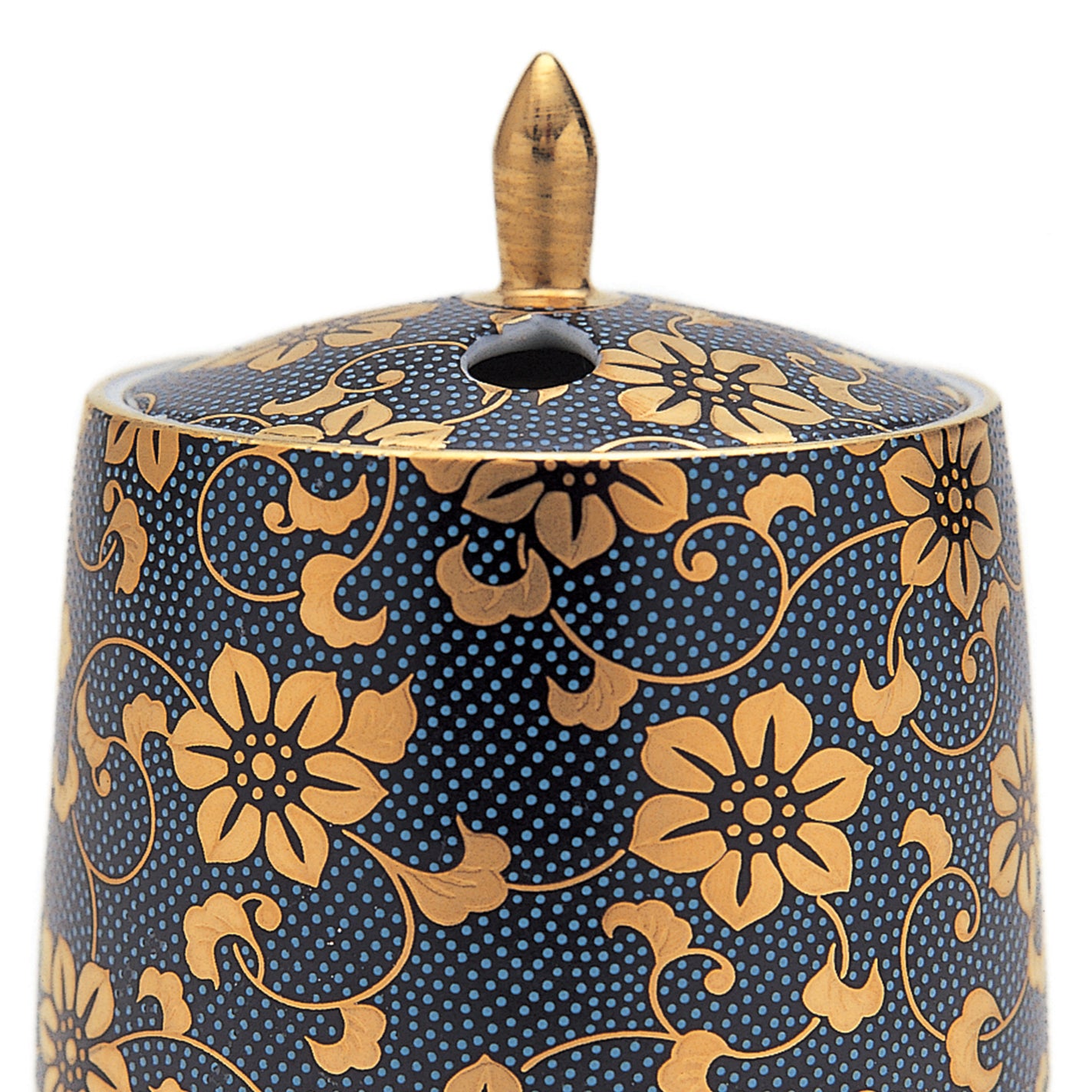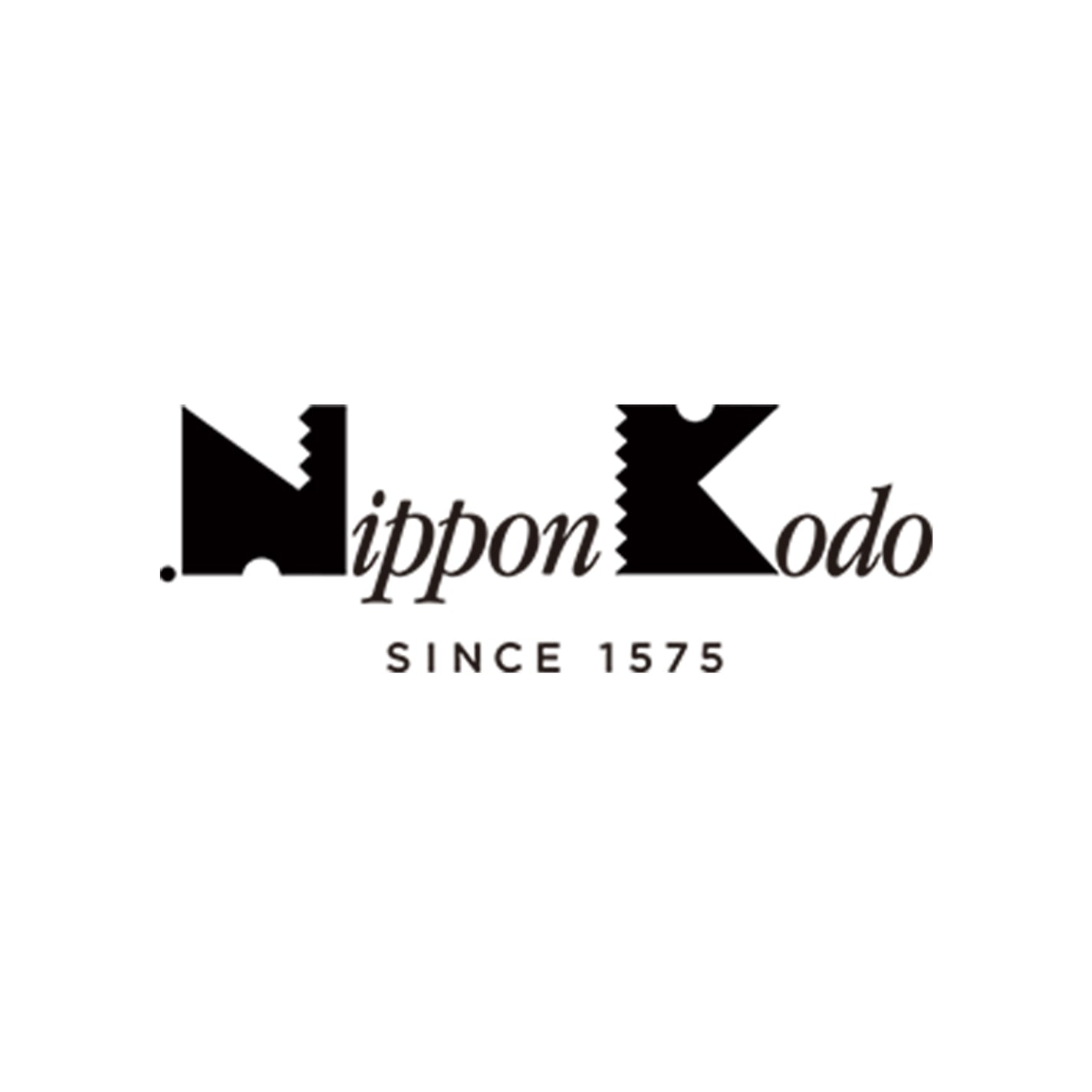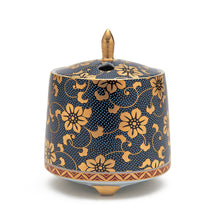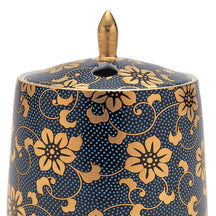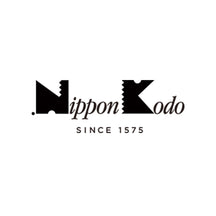 Nippon Kodo Ceramaic Arabesque Incense Burner
$275.00
Celebrate the fine art of incense burning with Nippon Kodo's Yukari bespoke Ceramic Flower Incense Burner. For 350 years Kutani-yaki pottery has been traditionally crafted and fired in the Kutani village of Kaga. Characterised by vivid designs and the use of five distinctive colours, Kutani-yaki pottery is world famous. This burner is designed for burning both Nippon Kodo stick and cone incense. Made in Japan. 
Exclusively imported in Australia by Saison.
Specifications
‐ Ceramic bowl
‐ Ceramic lid
‐ Can be used for stick or cone incense
‐ Expertly crafted in Japan
‐ Approx. 9cm x 9cm x 11.5cm
How to use
Stick incense are the most popular of all types of incense. Place the incense stick in an incense holder and light the end, then blow out the flame. An incense holder that is big enough to catch the ash that will fall as the stick burns will be best for cleaning up afterwards. Cone incense burns quickly and strongly and is easier to use than other forms of incense as it does not scatter ash. To use light the tip of the cone and blow out the flame. Place the cone in an incense holder when burning.
Nippon Kodo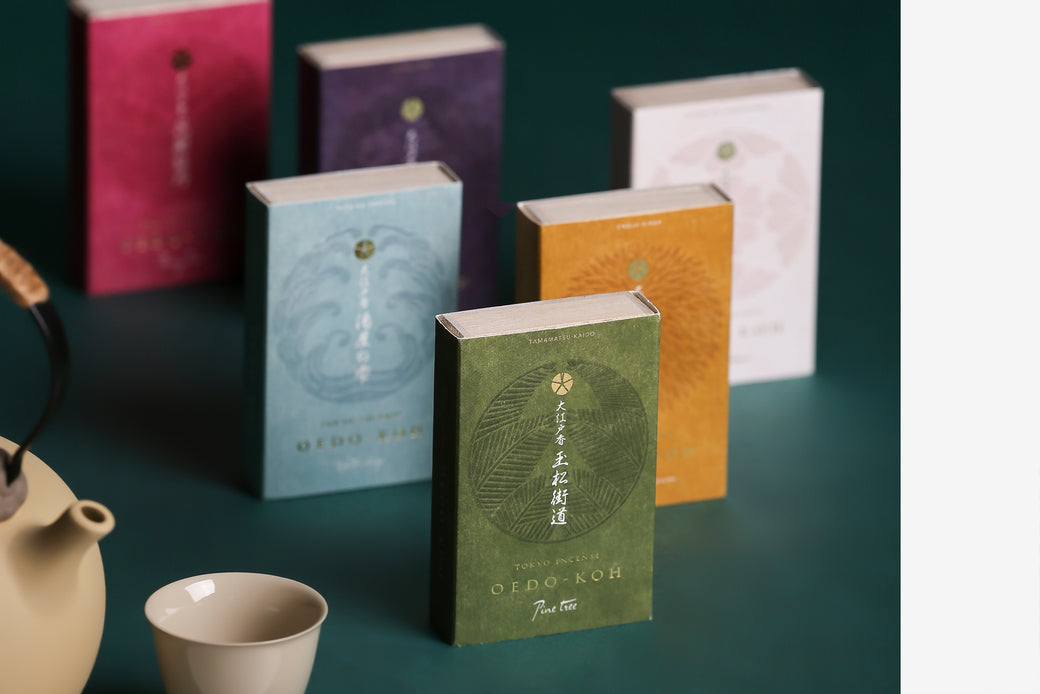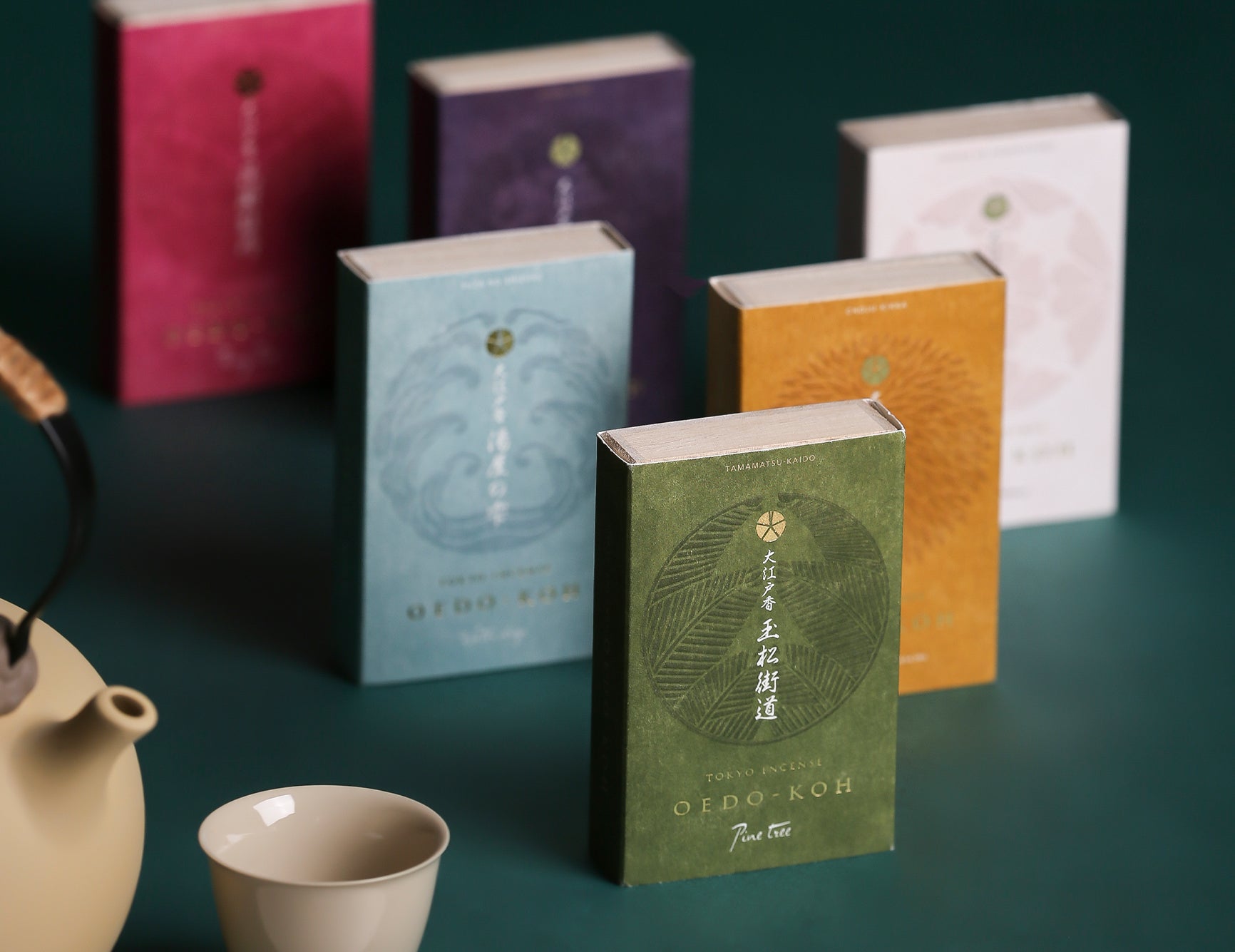 Nippon Kodo
Nippon Kodo's products have unique fragrances. These fragrances come from tying together closely guarded preparation skills that are more than 400 years old with the sensitivities of modern perfumers. Nippon Kodo inherited their skills through writings on the mixture of aromatic woods by Takai Juemon, an incense preparer who supplied the Emperor of Japan in Japan's Tensho era (late 16th century). Perfumers with Japan's best noses and instincts interpret and evolve that tradition to create exquisite fragrances.
Shop more Home Fragrance.
Sign up for VIP Offers
Subscribe to Saison's newsletter and be rewarded with exclusive gift with purchase offers, free samples, VIP early access to SALE and $10 off your first order.

*Conditions apply.