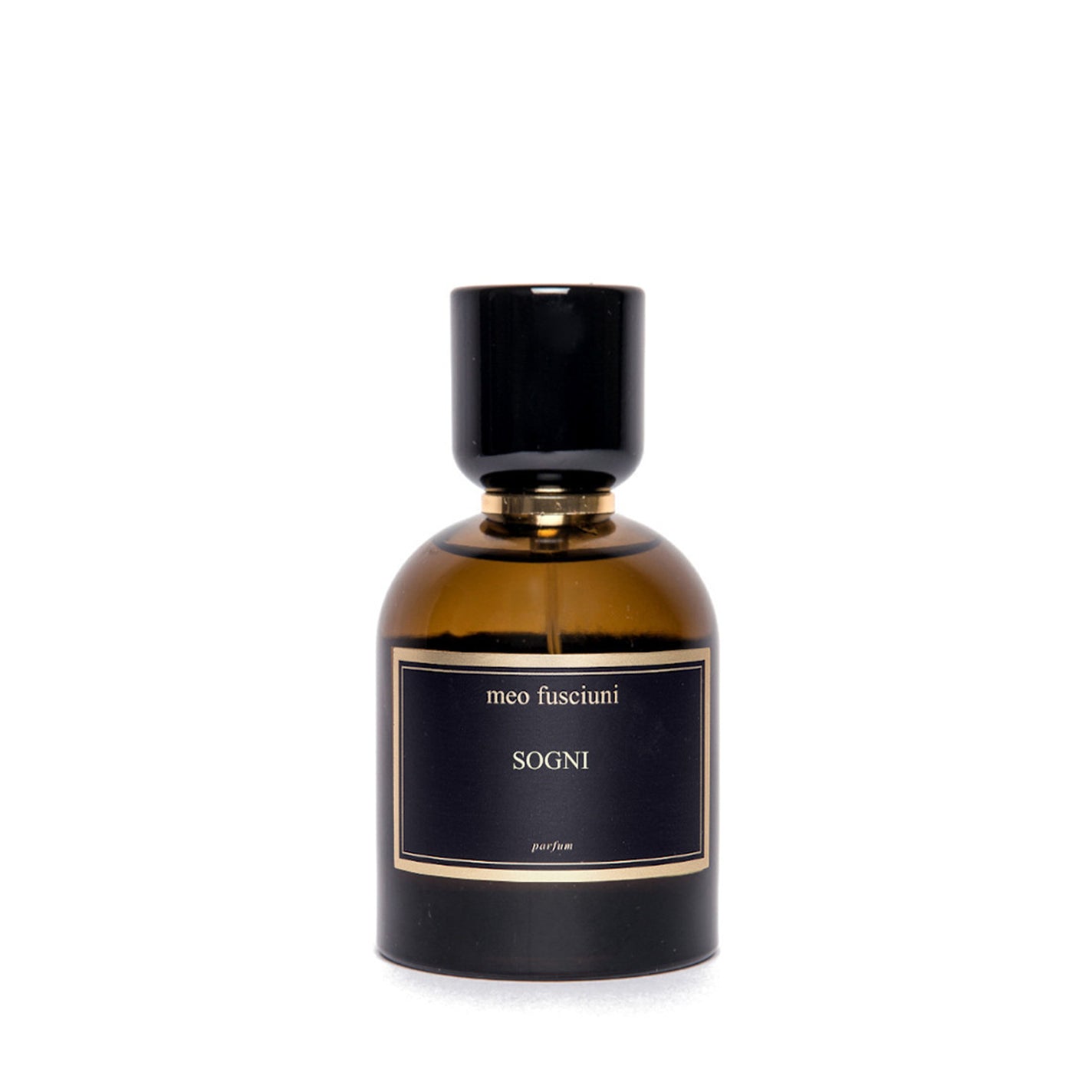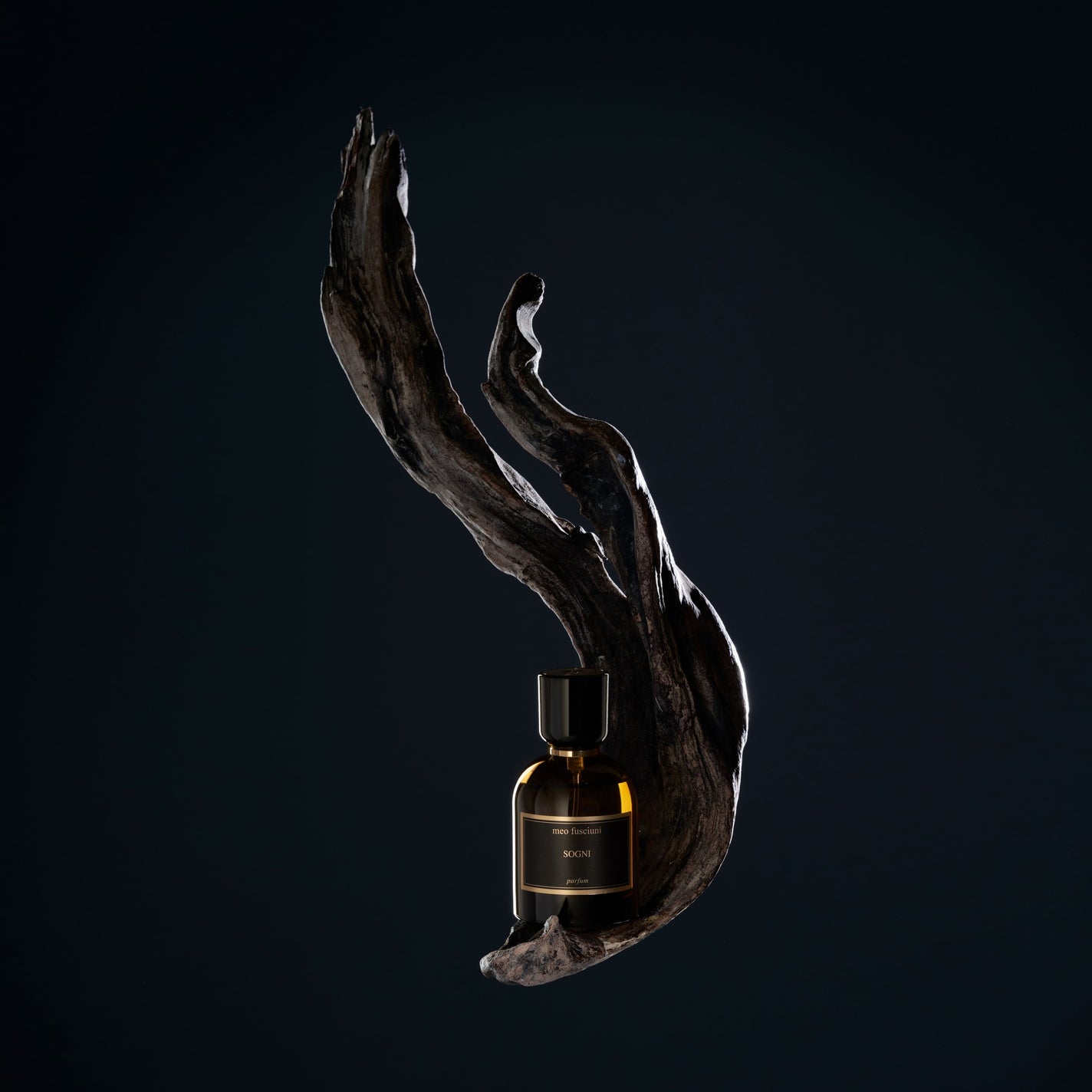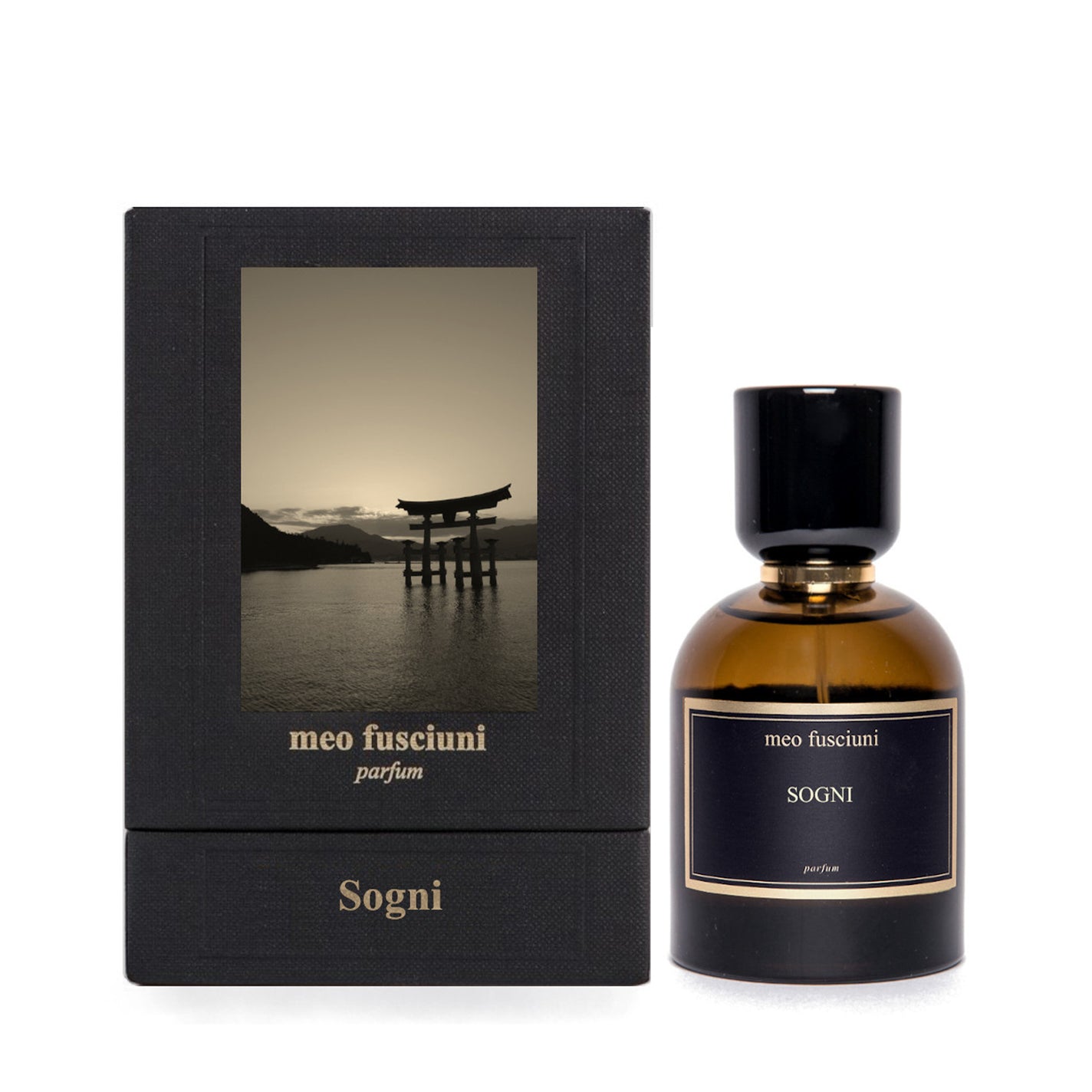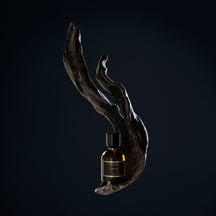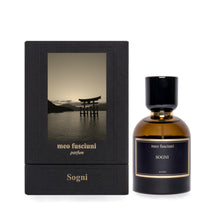 New
Meo Fusciuni Sogni Parfum
$385.00
Where am I? Am I still dreaming or is this reality? Sogni tells of that moment suspended between dream and reality, that moment when our mind and heart are still in a distant place. Sogni is an ode to Japan... Kawabata's literature, Kurosawa's films and the art of bonsai. The culmination of a dream to create the perfect woody perfume, where the different woods would tell the story of time, of the passing of life itself, a perfume that could be unique, exciting and involving. 
The opening notes of Sogni is a Tatami wood and Japanese pine needles, we are in an ancient ryokan in Kyoto, and the rain has stopped falling. A bowl of hot rice is beside us to remind us of the simplicity of life, its purity. Our attention is brought to the nose by the green, clear and transparent note of a bamboo forest, the flowery note of Peony is an emotional haiku.  An instant that preludes the awakening of the soul from the dream. Finally, the lights of this dawn envelop the woody notes of Sandalwood, Cedar and the typical accord of the Kodo ritual, incense. Made in Italy.
Saison is an official Australian stockist of Meo Fusciuni.
Fragrance
Notes: tatami, pine, needles, rice absolute, peony, bamboo, Kodo ritual, cedarwood, sandalwood, oakwood, roasted green tea, tobacco, guaiac wood, incense, vetiver, musk, amber
Specifications
‐ Nose - Guiseppe Imprezzabile
‐ Unisex fragrance
‐ Parfum concentration
‐ Made in Italy
‐ 100ml
Meo Fusciuni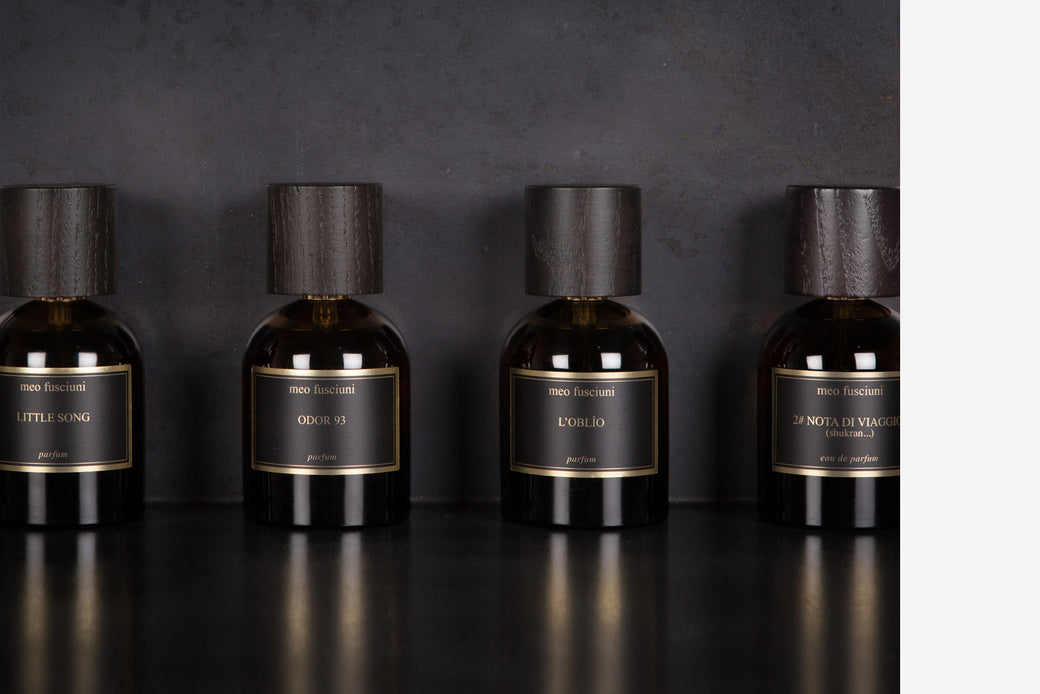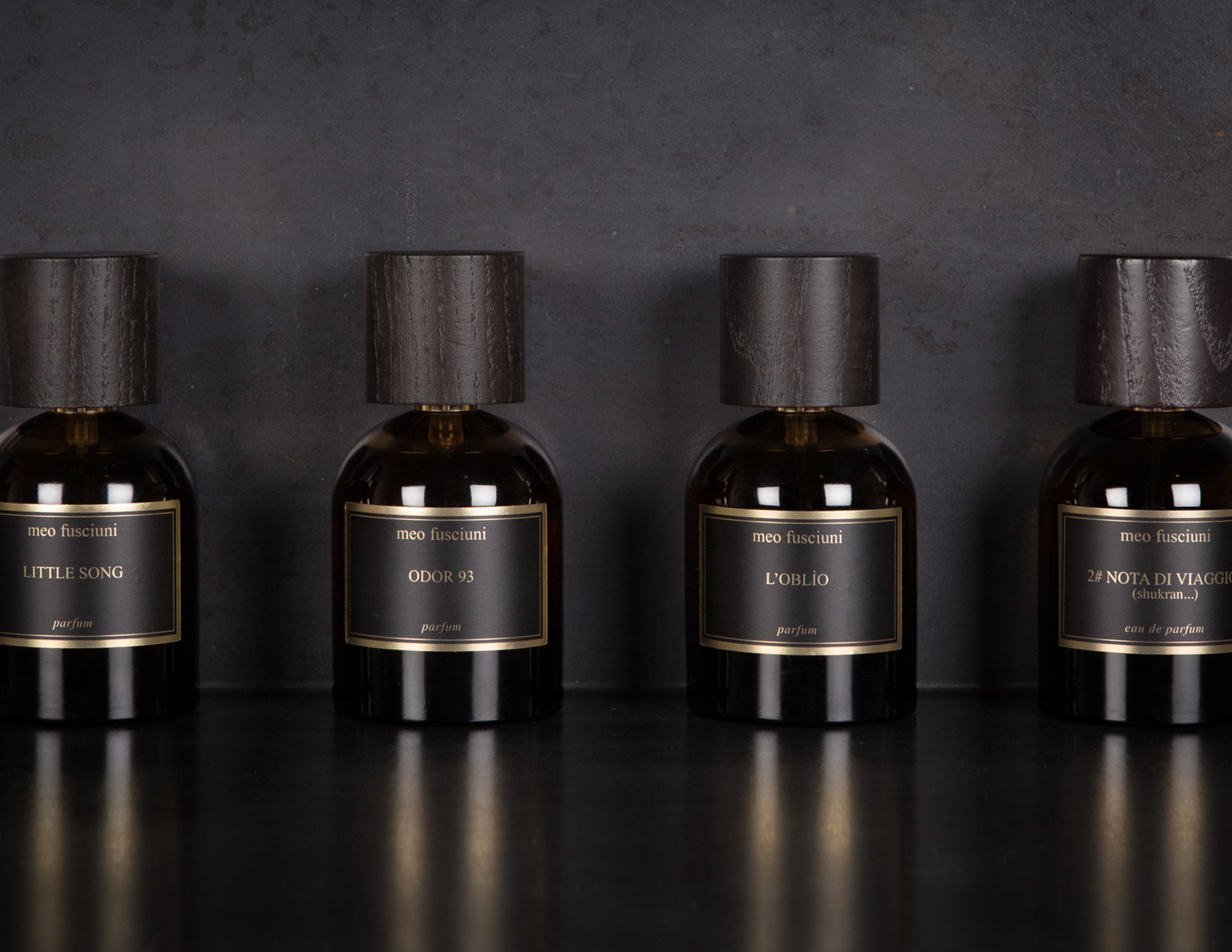 Meo Fusciuni
Born from the definition of artistic perfume as olfactory memory, Meo Fusciuni blend exquisite fragrances that recall moments of life lived, in a unique and exciting collection, the olfactory vision of a modern and nomadic artist. The brand was founded in 2010 by visionaries Meo Fusciuni and Federica Castellani.
Meo Fusciuni considers itself a niche brand, not intended for mass work. The fragrance is made using traditional and innovative methods, using both natural and high quality raw materials from all over the world. Everything related to the manufacturing and production, ranging from maturation to packaging, everything is done strictly in Italy.
Shop more perfumes at Saison
Sign up for VIP Offers
Subscribe to Saison's newsletter and be rewarded with exclusive gift with purchase offers, free samples, VIP early access to SALE and $10 off your first order.

*Conditions apply.