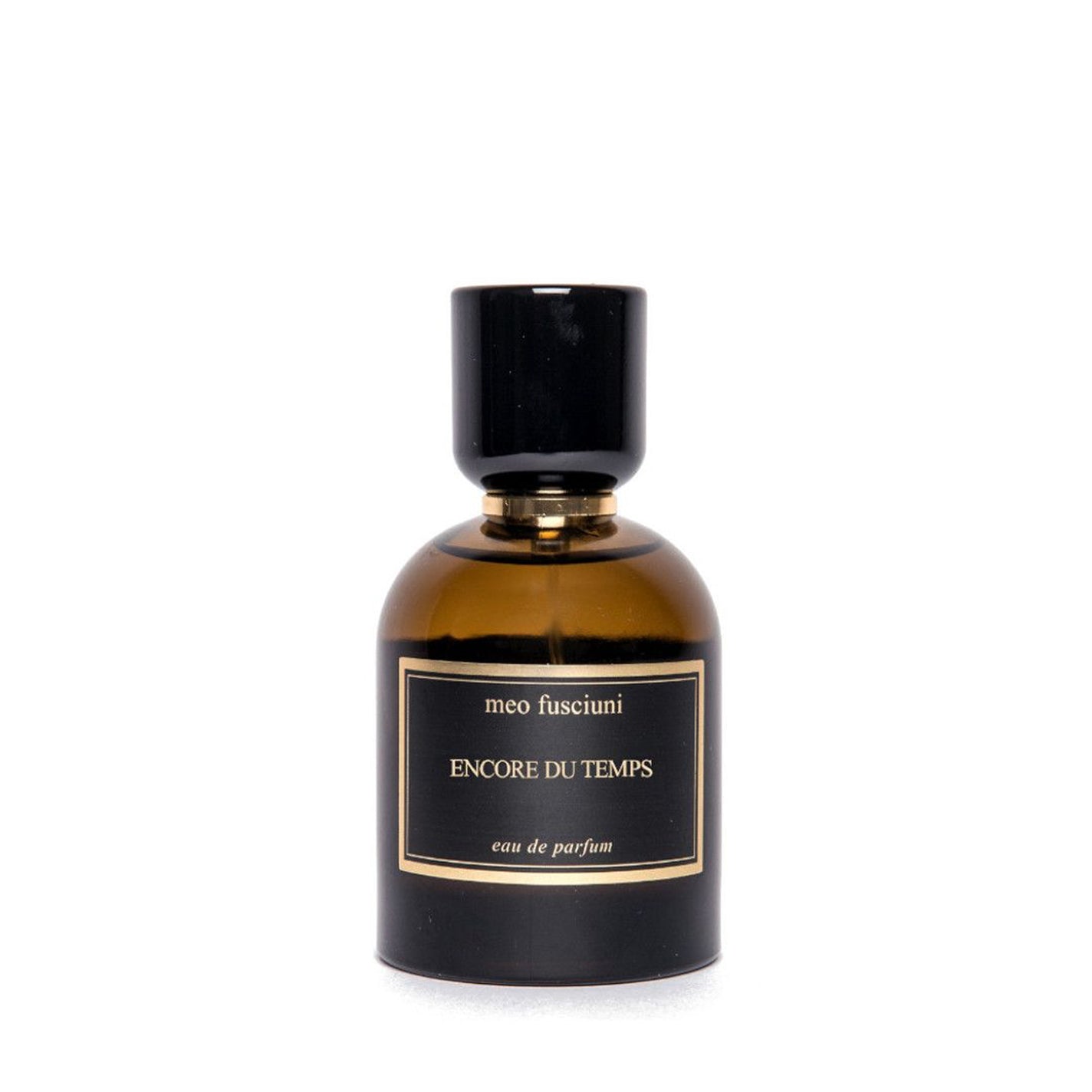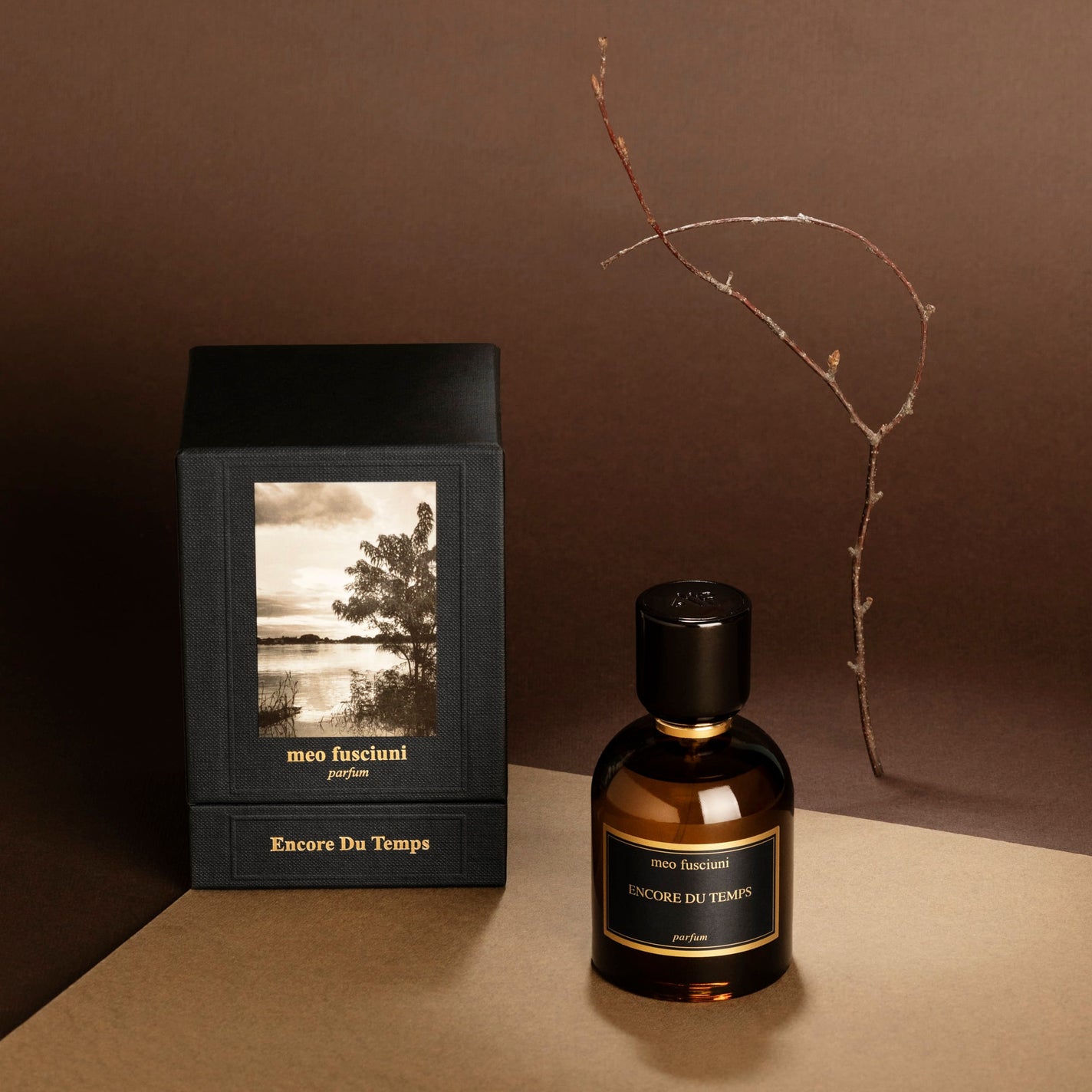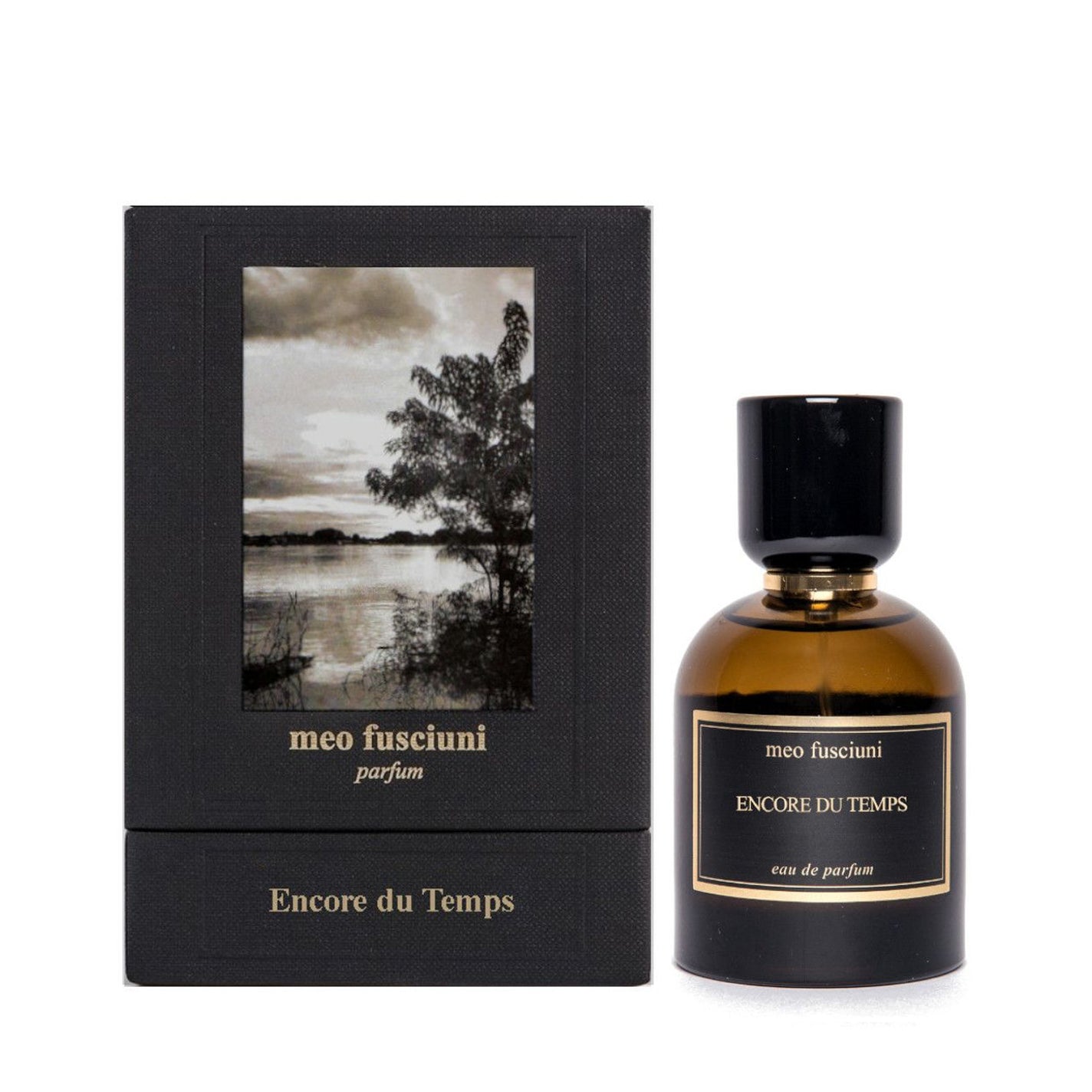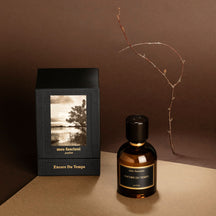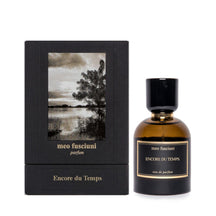 Meo Fusciuni Encore du Temps Parfum
$352.00
Encore du Temps is a love dedication, it is a flower fallen into a cup of tea. It was a trip to Laos that made Meo Fusciuni understand the timeless love between two people, that gave birth to his desire to tell you about this journey. To a place where time is a state of mind, where all is lost in a smile. 
A gentle and delicate opening, loving since its first olfactory steps, a gentle note of bergamot and mandarin opens the way to the heart, a white canvas sprinkled with green tea, on which rests osmanthus: warm, voluptuous and fruity, the same canvas on which rests the poetry of the champaca flower, in its Asian scents Meo feels his beloved Asia. The walks in the forests, next to them the great magnolia is a dedication.  In the background the sweetness of benzoin from Laos, the care of sandalwood and the memories of Mate, tell a delicate ending. The osmanthus today grows in Meo's garden, giving him a fragrant and delicate flowering Autumn. As he walks by, its fruity scent takes him back to Laos, Indochina. It reminds him of the feeling I have for the women I love everyday. Made in Italy.
Saison is an official Australian stockist of Meo Fusciuni.
Fragrance
That tea seemed to never end, as the little Osmanthus flower floated among the swirls of the cup. It was just love and we wished we still had time to live that moment of our lives, sitting on the terrace of a historic colonical house in Luang Prabang. Fom there, our gaze lost to the river.
Top Notes: bergamot, mandarin orange
Heart Notes: green tea, champaca flower, osmanthus, magnolia
Base Notes: benzoin siam, sandalwood, mate
Specifications
‐ Nose - Guiseppe Imprezzabile
‐ Unisex fragrance
‐ Parfum concentration
‐ 79% alcohol of vegetal origin
‐ Made in Italy
‐ 100ml
Meo Fusciuni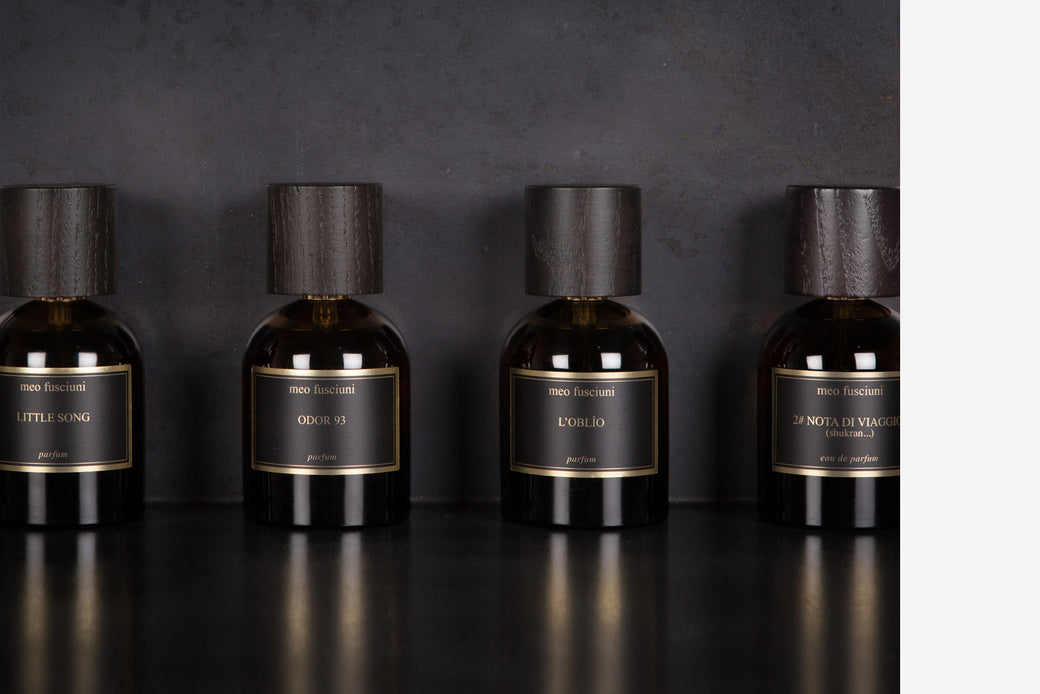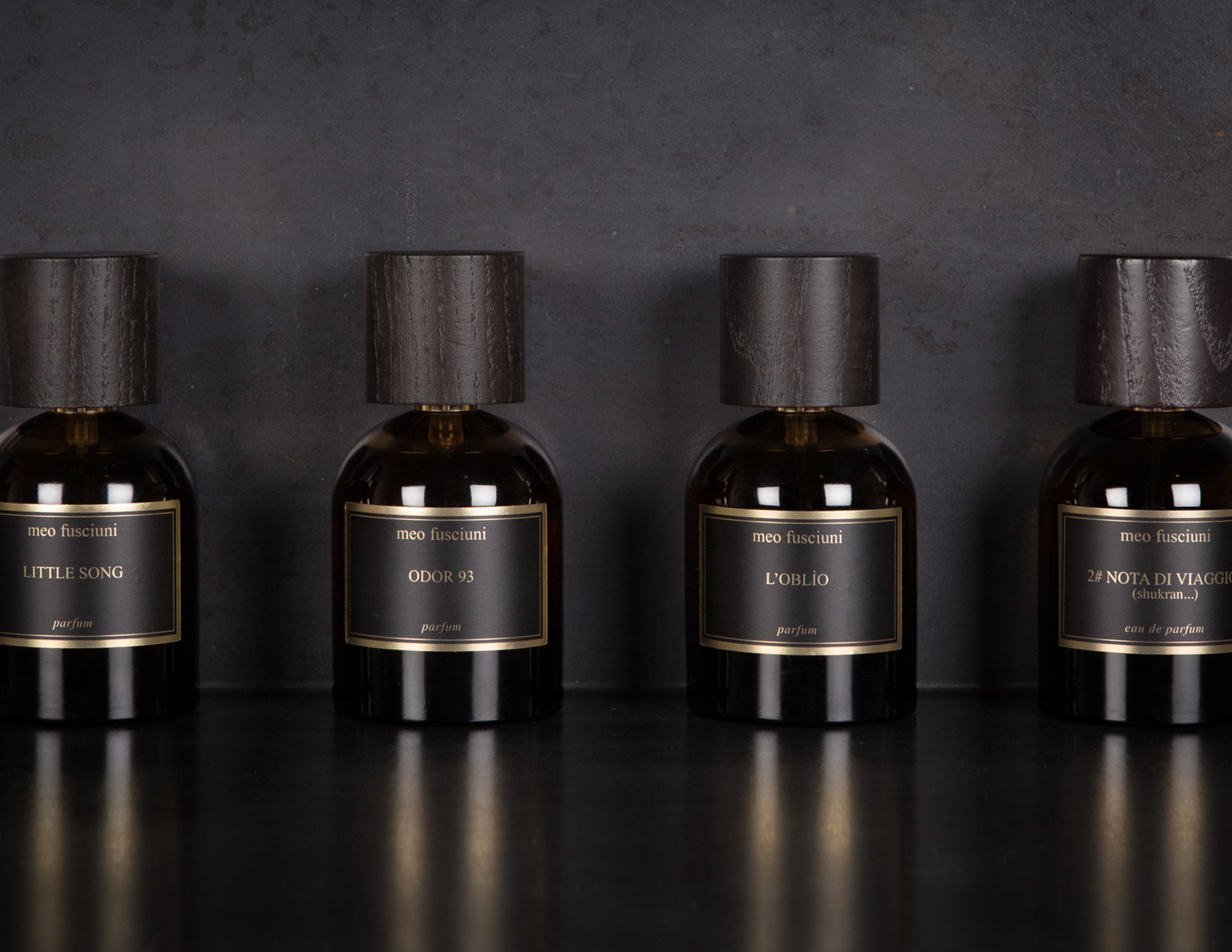 Meo Fusciuni
Born from the definition of artistic perfume as olfactory memory, Meo Fusciuni blend exquisite fragrances that recall moments of life lived, in a unique and exciting collection, the olfactory vision of a modern and nomadic artist. The brand was founded in 2010 by visionaries Meo Fusciuni and Federica Castellani.
Meo Fusciuni considers itself a niche brand, not intended for mass work. The fragrance is made using traditional and innovative methods, using both natural and high quality raw materials from all over the world. Everything related to the manufacturing and production, ranging from maturation to packaging, everything is done strictly in Italy.
Shop more perfumes at Saison
Sign up for VIP Offers
Subscribe to Saison's newsletter and be rewarded with exclusive gift with purchase offers, free samples, VIP early access to SALE and $10 off your first order.

*Conditions apply.