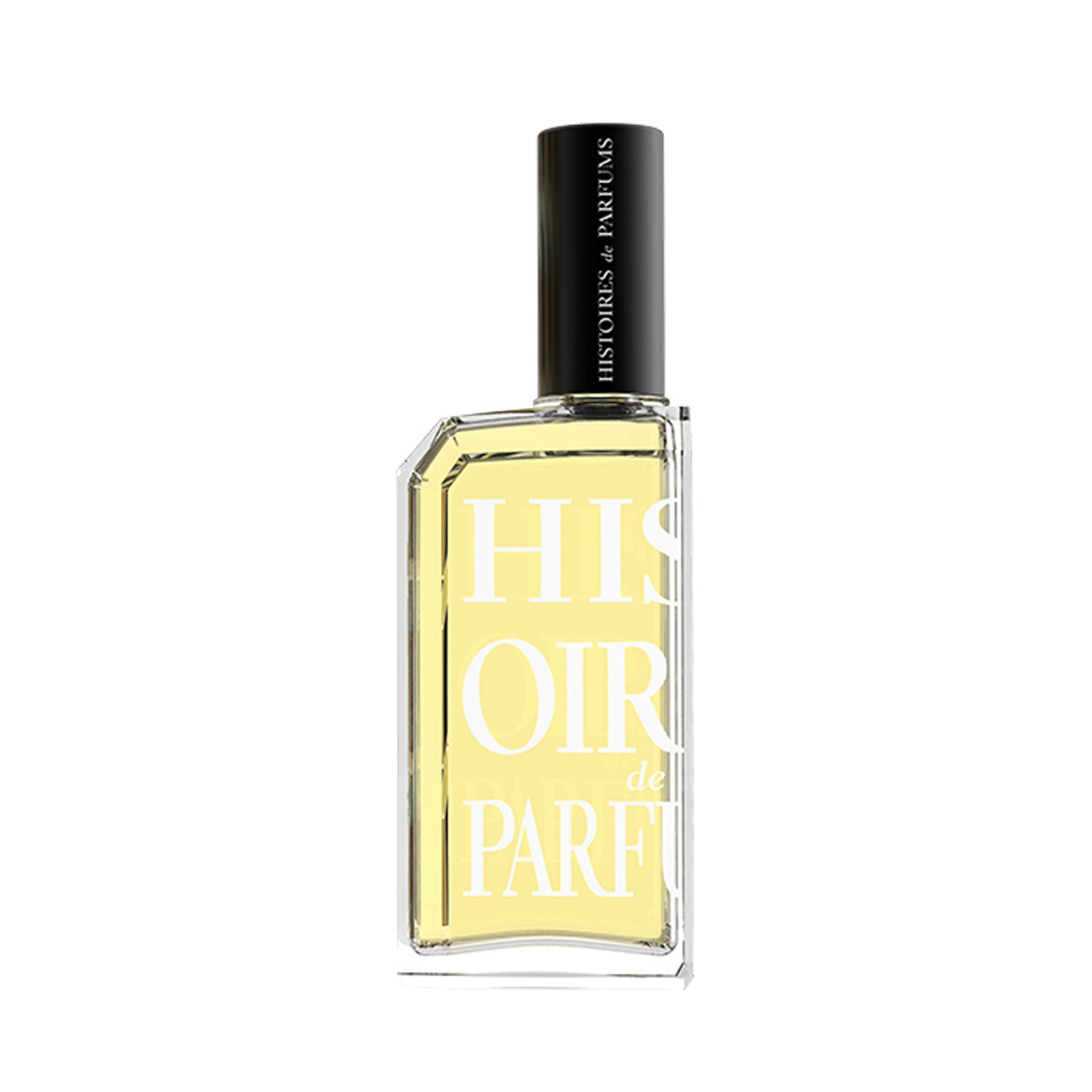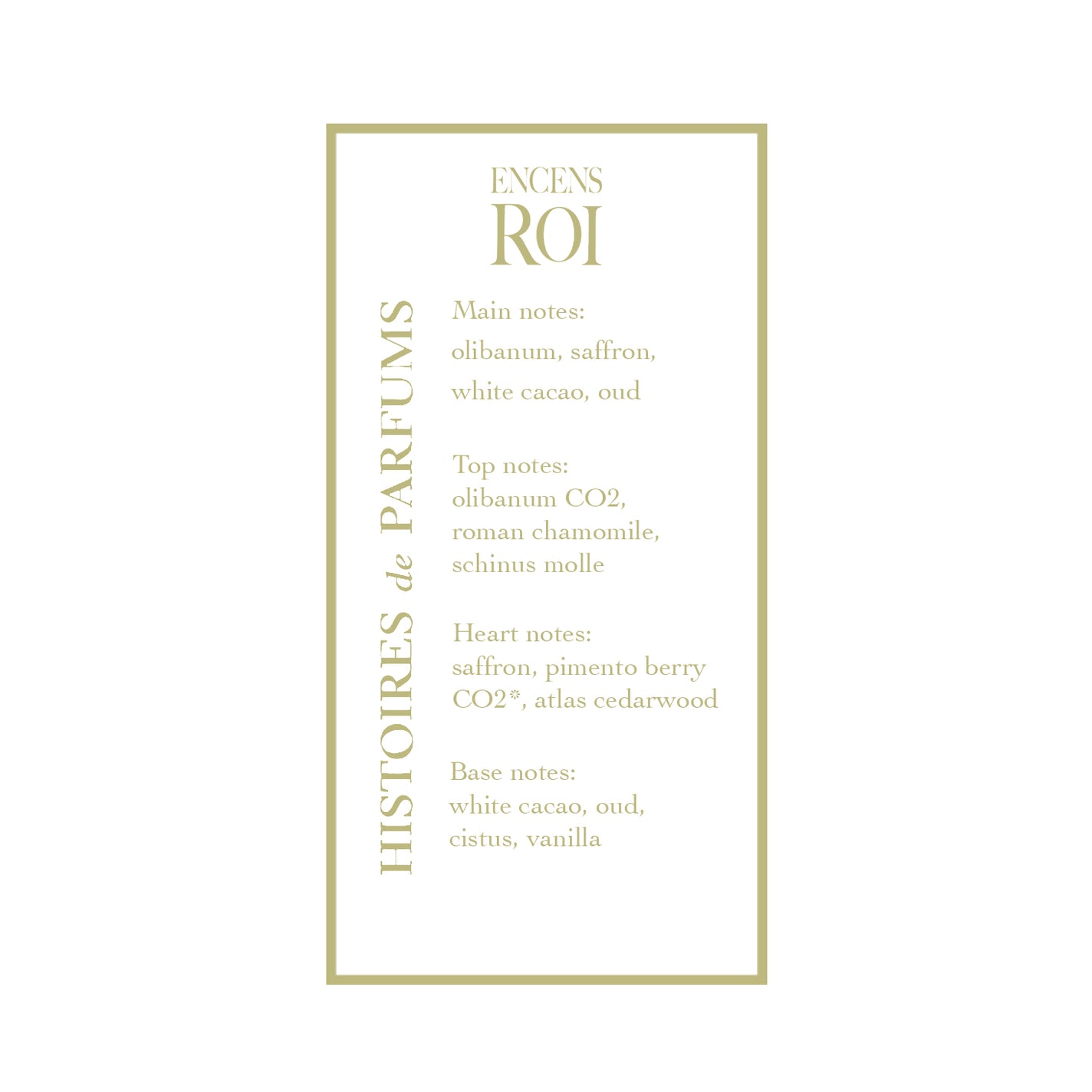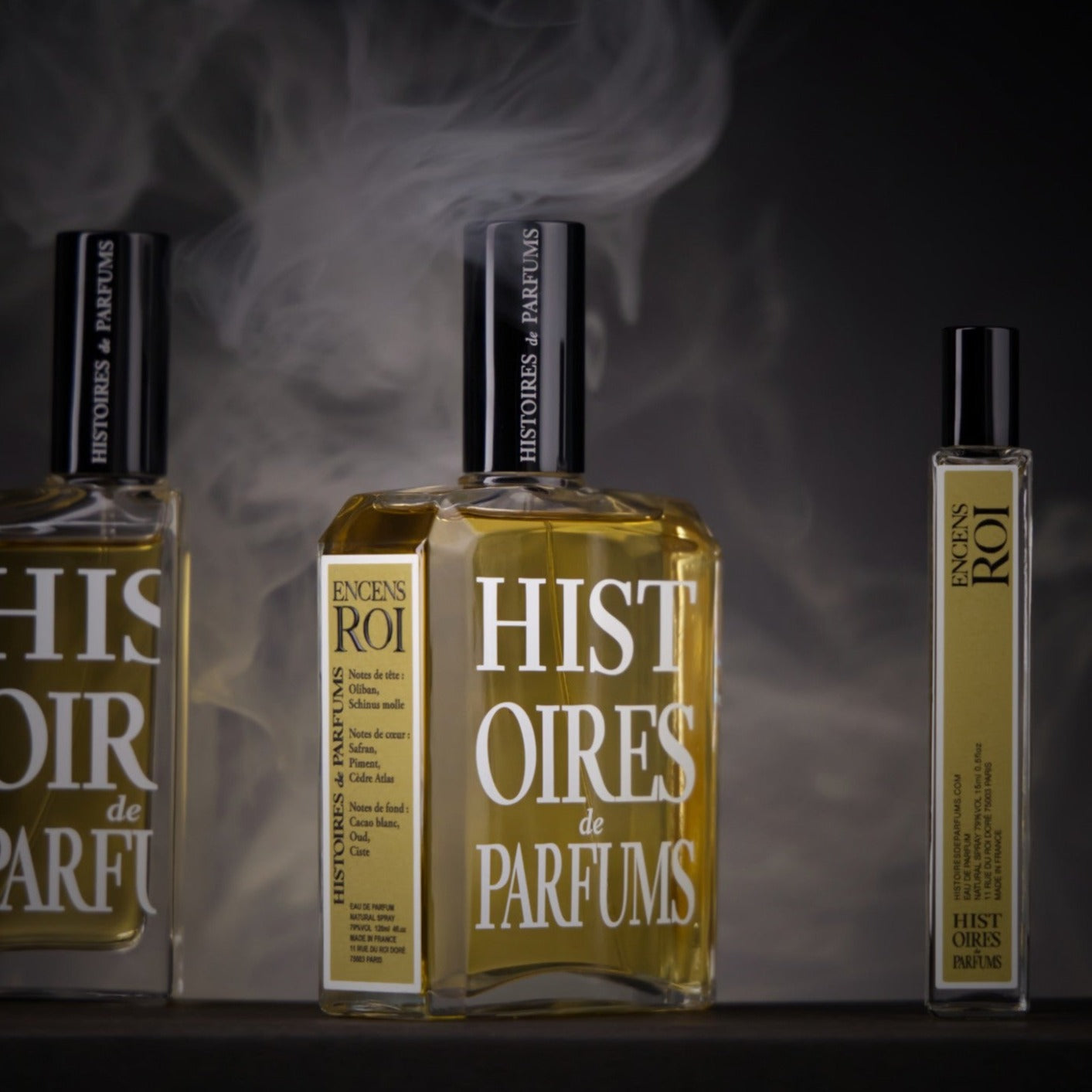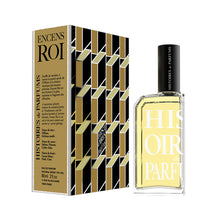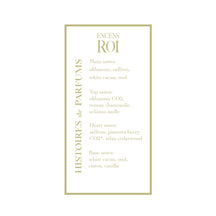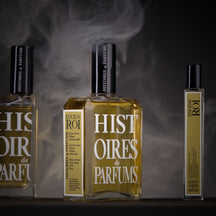 Histoires de Parfums Encens Roi Eau de Parfum
$198.00
A mysterious whisper, between the hallowed purity of Frankincense and the mystical warmth of precious balsams, Encens Roi is an ode to the most scented and ancient of offerings.
Under fruity and herbaceous rays of Roman chamomile, the mineral and zesty sparkle of olibanum CO2 meets the woody and almost salty freshness of schinus molle, together evoking the crackling bark of incense trees and their resin, passively exuding their resinous effluvia in scorching desert winds. Drawn by an uplifting yet carnal atlas cedarwood, saffron unfolds the richness of its leather and tobacco undertones, its sheen and its temper, Turkey-red splatters lit up by spicy embers of pimento berry. Olibanum and saffron, the divine and the profane, the Abrahamic and the Babylonian, each enriching their song, one with the mystical, ecstatic, mystagogic darkness of oud and the balsamic warmth of cistus; the other with decadent and overdosed accents of white cacao and vanilla, regressive, impious and gourmand. Interlaced billows of sweet and cold smokes; a path of pleasure and a path of enlightenment; the resin of gods and of princes: Encens Roi collects the tales of a humanity that has never ceased to hope. Made in France.
Saison is an official Australian stockist of Histoires de Parfums.
Fragrance
Top Notes: olibanum CO2, Roman chamomile, schinus molle
Heart Notes: saffron, pimento berry CO2, atlas cedarwood
Base Notes: white cacao, oud, cistus, vanilla
Specifications
‐ Eau de parfum
‐ Inspired by the history of resin
‐ Natural Spray 79% VOL
‐ Spicy, woody; fem & masc
‐ Unisex fragrance
‐ Made in France
‐ 60ml
Ingredients
ALCOHOL DENAT., PARFUM (FRAGRANCE), AQUA (WATER), LIMONENE, CITRONELLOL, EVERNIA PRUNASTRI EXTRACT, GERANIOL, LINALOOL, EUGENOL, CITRAL, ISOEUGENOL.
Histoires de Parfums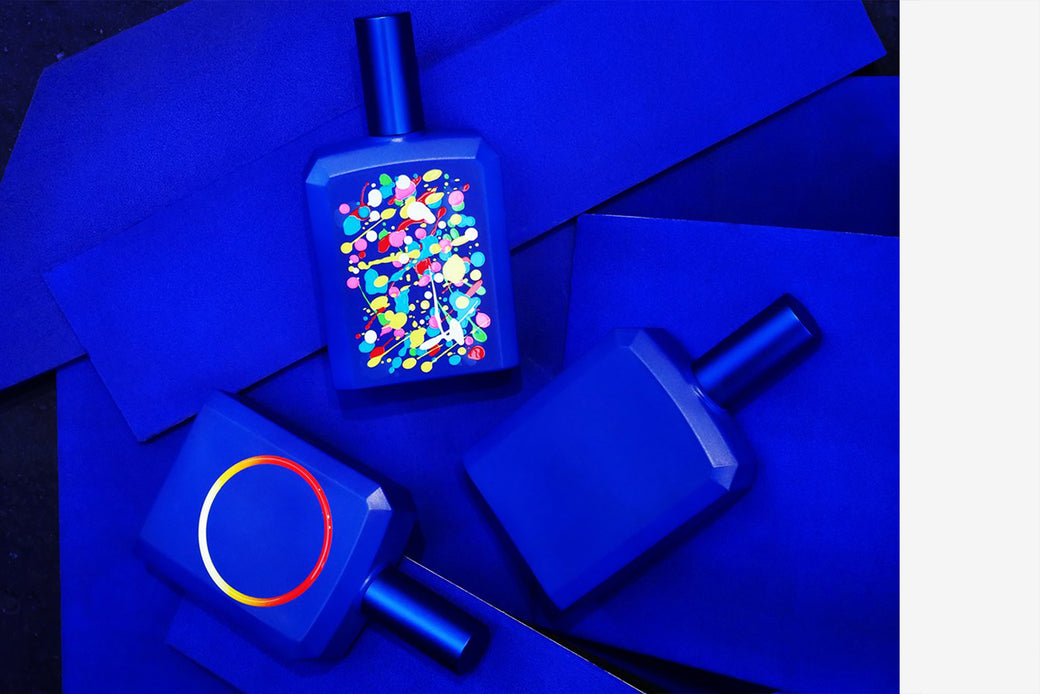 Histoires de Parfums
Histoires de Parfums... an olfactive library that tells a fascinating narrative about famous characters, mythical years, poems and music. Created by Gérald Ghislain in 2000 the collection is governed by no rules other than inspiration. With his luxuriant imagination, this loquacious individual has chosen to bring his stories to life in perfumes, a sensitive and sensual medium. In this collection you can meet extraordinary characters, discover the most exquisite materials in the world of perfumery and delight in poetry from both the Orient and Occident. With this perfume library, Gerald Ghislain evokes stories through scent just as books are written with emotions.
Shop more Perfume from Saison.
Sign up for VIP Offers
Subscribe to Saison's newsletter and be rewarded with exclusive gift with purchase offers, free samples, VIP early access to SALE and $10 off your first order.

*Conditions apply.