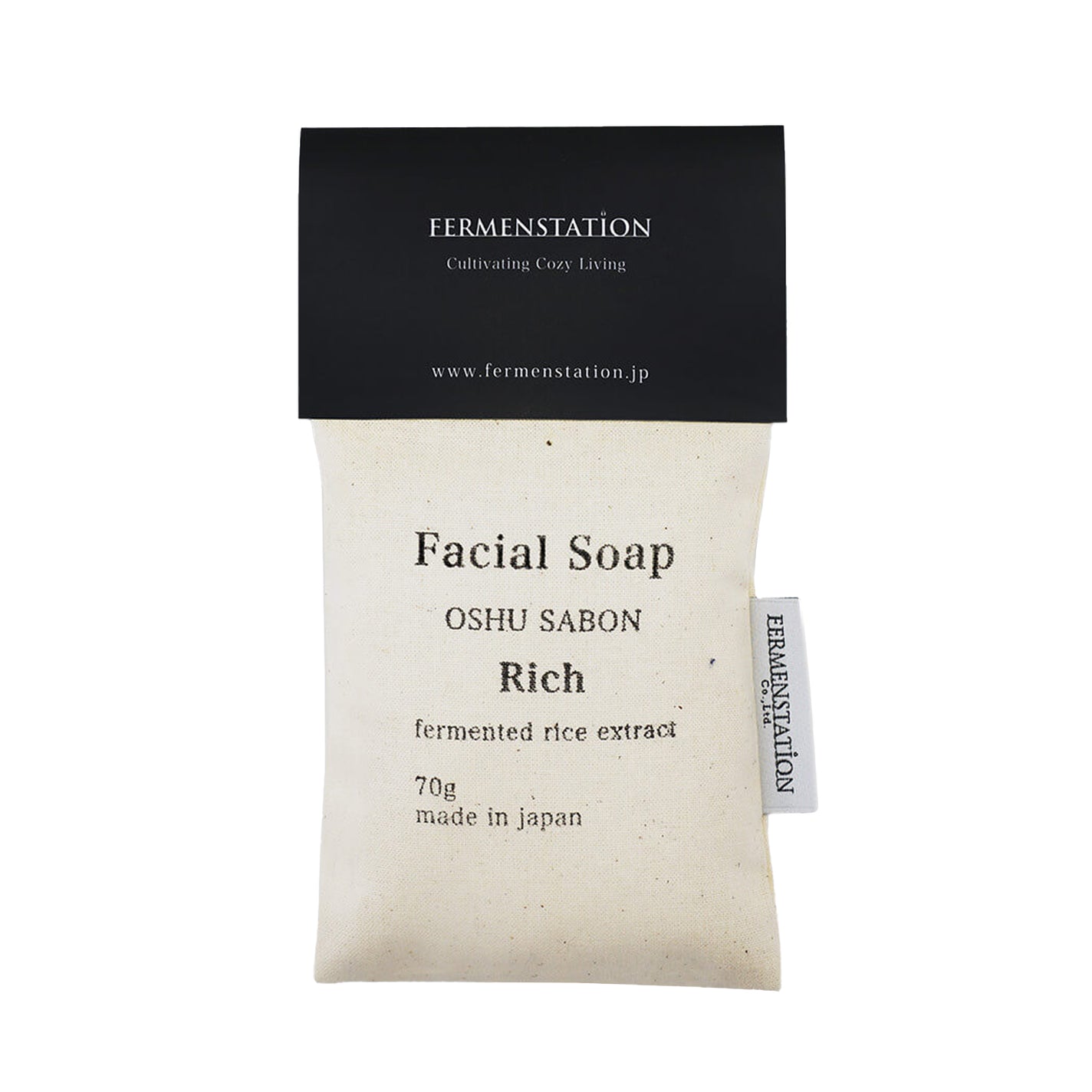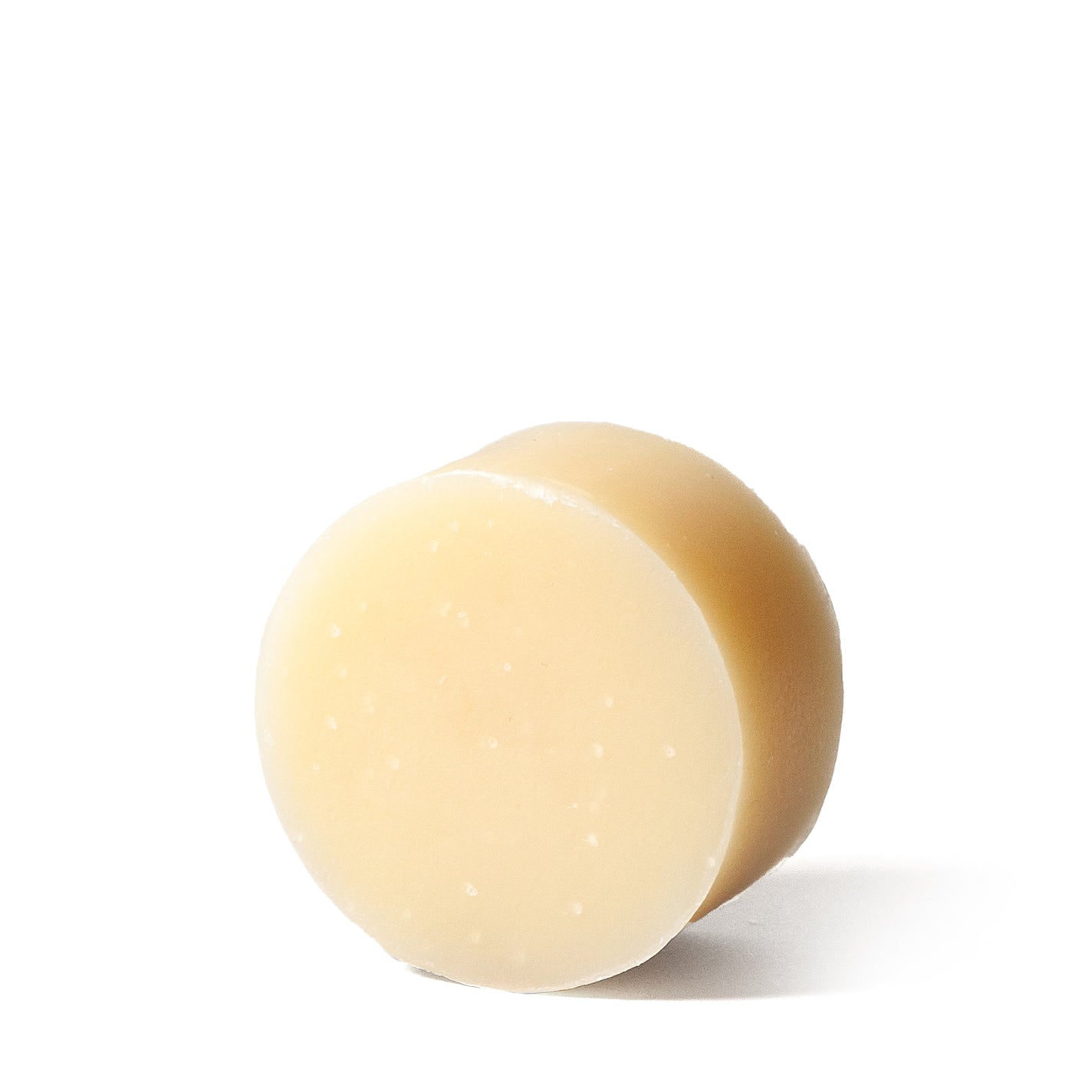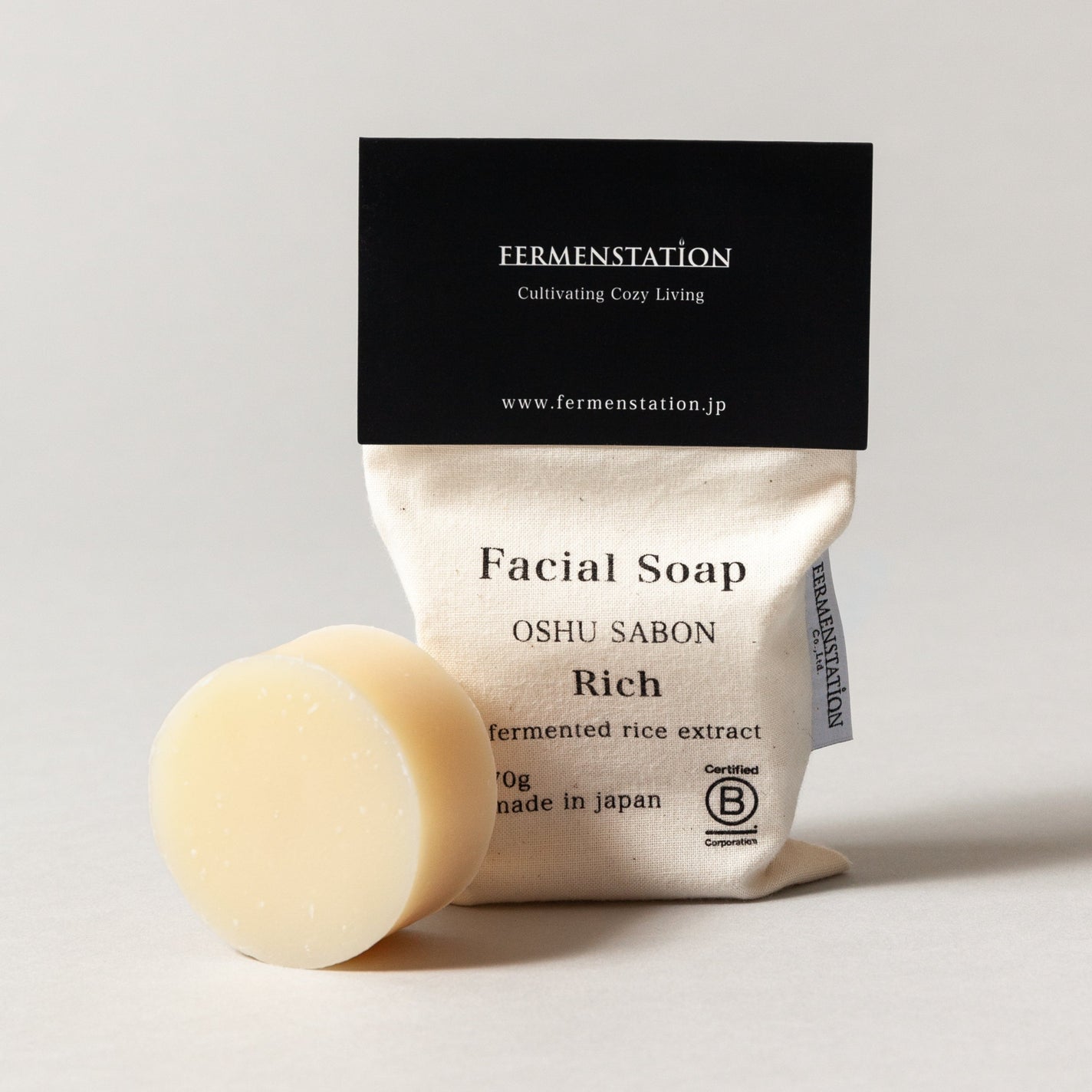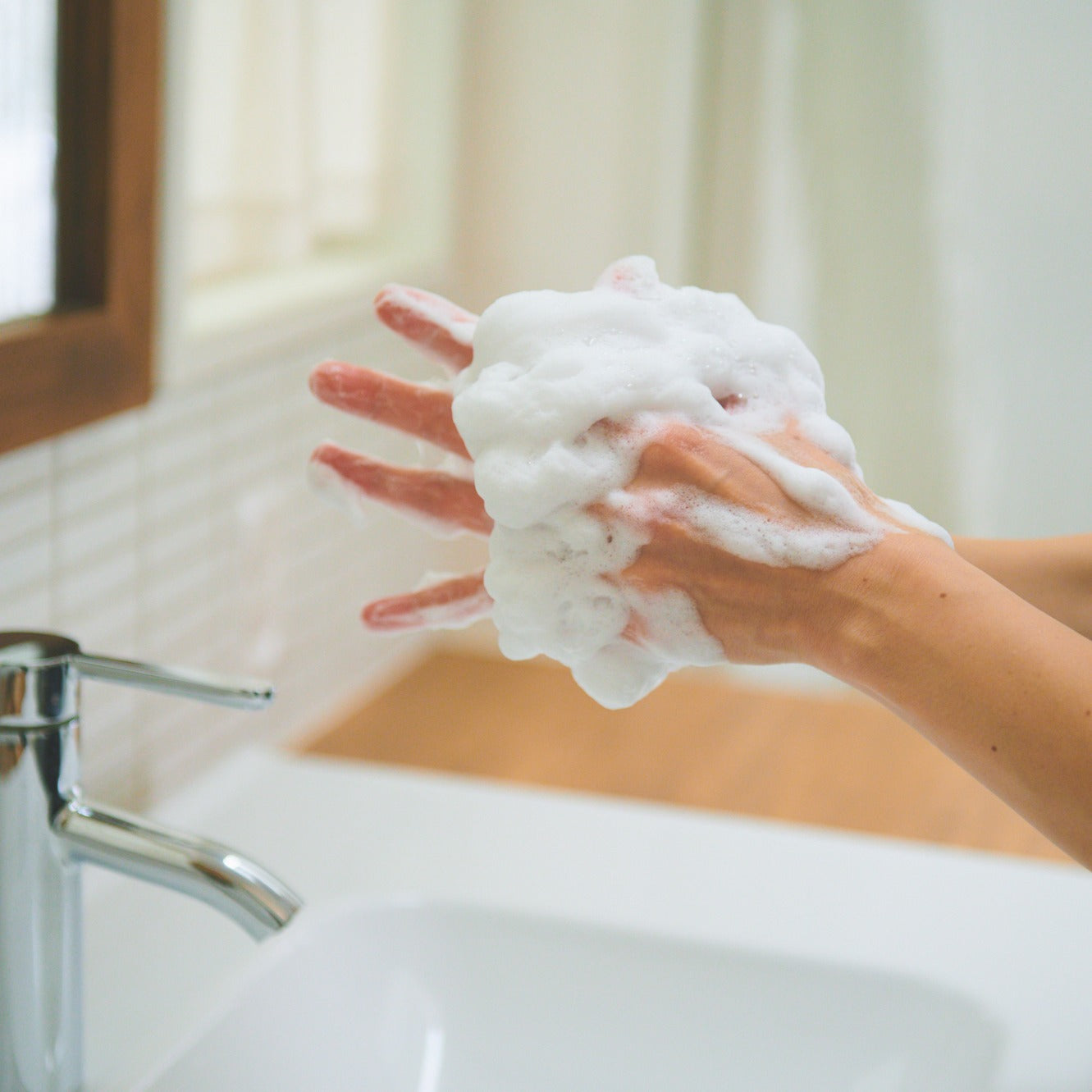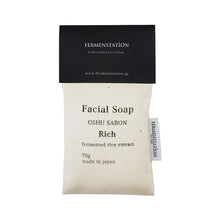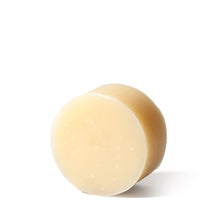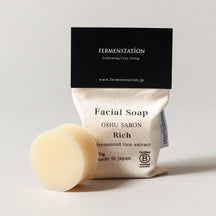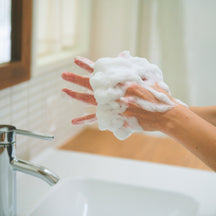 New
Fermenstation Facial Soap - Rich
$45.00
Protect your skin with the power of organic brown rice and fermentation. This Fermenstation Rich Facial Soap combines the triple effect of rice bran, koji and yeast. The addition of cocoa butter, squalane and argan oil boosts the moisturising effects of this soap for smoother, silkier skin. Fermenstation soap is made from organic fermented rice lees containing natural ceramides and amino acids with antioxidant, anti-aging and hyaluronic acid retention effects. The result is a soap that reduces blemishes, soothes inflammation and delivers moisture where it's needed most. Fermenstation soaps are unscented and carry to natural subtle aroma of rice.
The Rich Facial Soap is loved by many and is a long time best seller. Each soap is made with organic rice lees cultivated on fallow land in Oshu City, Japan. The koji, a traditional starter used in fermentation, is from Akita Konno, one of Japan's leading koji companies. Made in Japan. 
Saison is an official Australian stockist of Fermenstation.
Specifications
‐ 100& natural origin ingredients
‐ Made from organic fermented rice extract
‐ Rich hydrating foam
‐ Petroleum, synthetic fragrance/preservative, GMO free
‐ Re-usable woven bag with cardboard tag
‐ Zero waste production
‐ No animal testing
‐ B-Certified corporation
‐ Made in Japan
‐ 70g
Skincare Benefits
‐ Rice bran oil, camellia seed oil, jojoba seed oil: protective and emollient.
‐ Olive fruit oil, Argania spinosa kernel oil: moisturising and emollient
‐ Aspergillus/Saccharomyces/fermented rice lees: skin conditioning agent
‐ Squalane: emollient and retentive properties
How to use
Can be used for the face or body. Each bar lasts 2-3 months when used for facial cleansing only, or about 1 month when used for washing the entire body.
Ingredients
Water, cocoa butter, coconut oil, rice bran oil, sodium hydroxide, olive fruit oil, squalane, Aspergillus/Saccharomyces fermented rice lees, jojoba seed oil, camellia seed oil, Argania spinosa kernel oil, tea seed oil
Care
Because this soap is handmade using natural materials, there may be slight variations in color or shape, but these do not affect the product's quality. Store in a cool and dry environment out of direct sunlight.
Sign up for VIP Offers
Subscribe to Saison's newsletter and be rewarded with exclusive gift with purchase offers, free samples, VIP early access to SALE and $10 off your first order.

*Conditions apply.