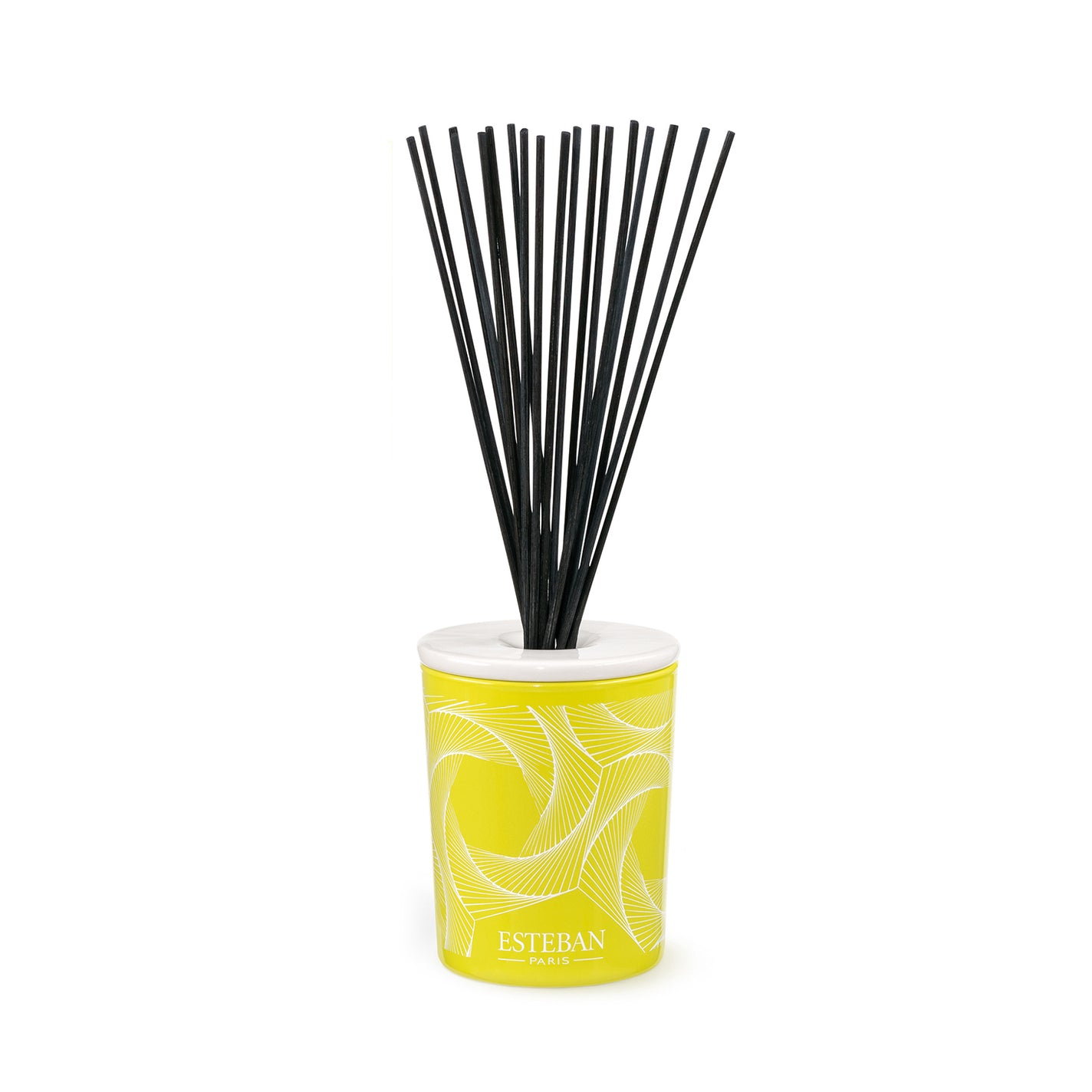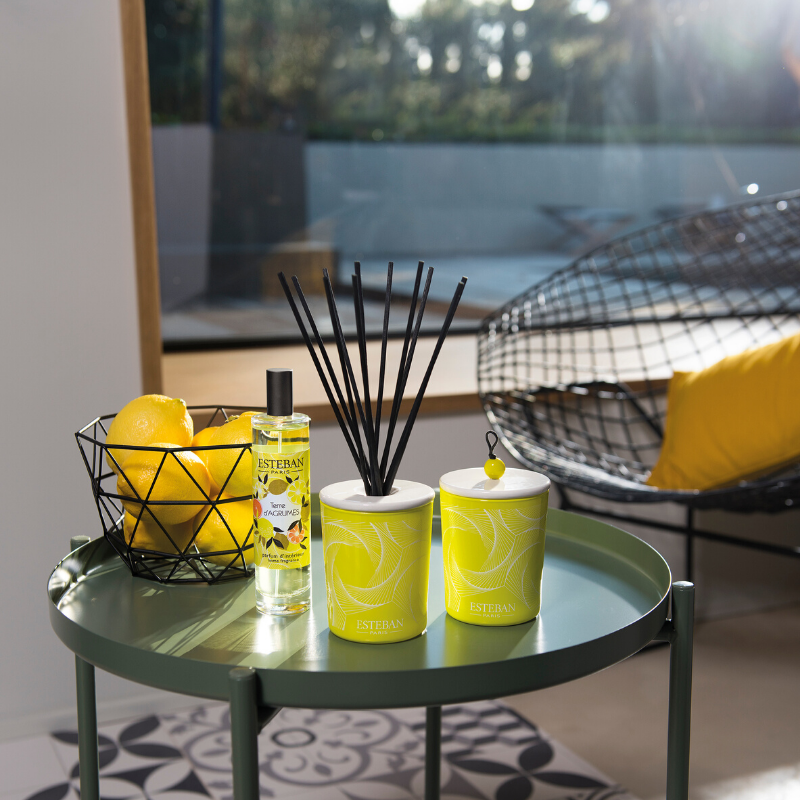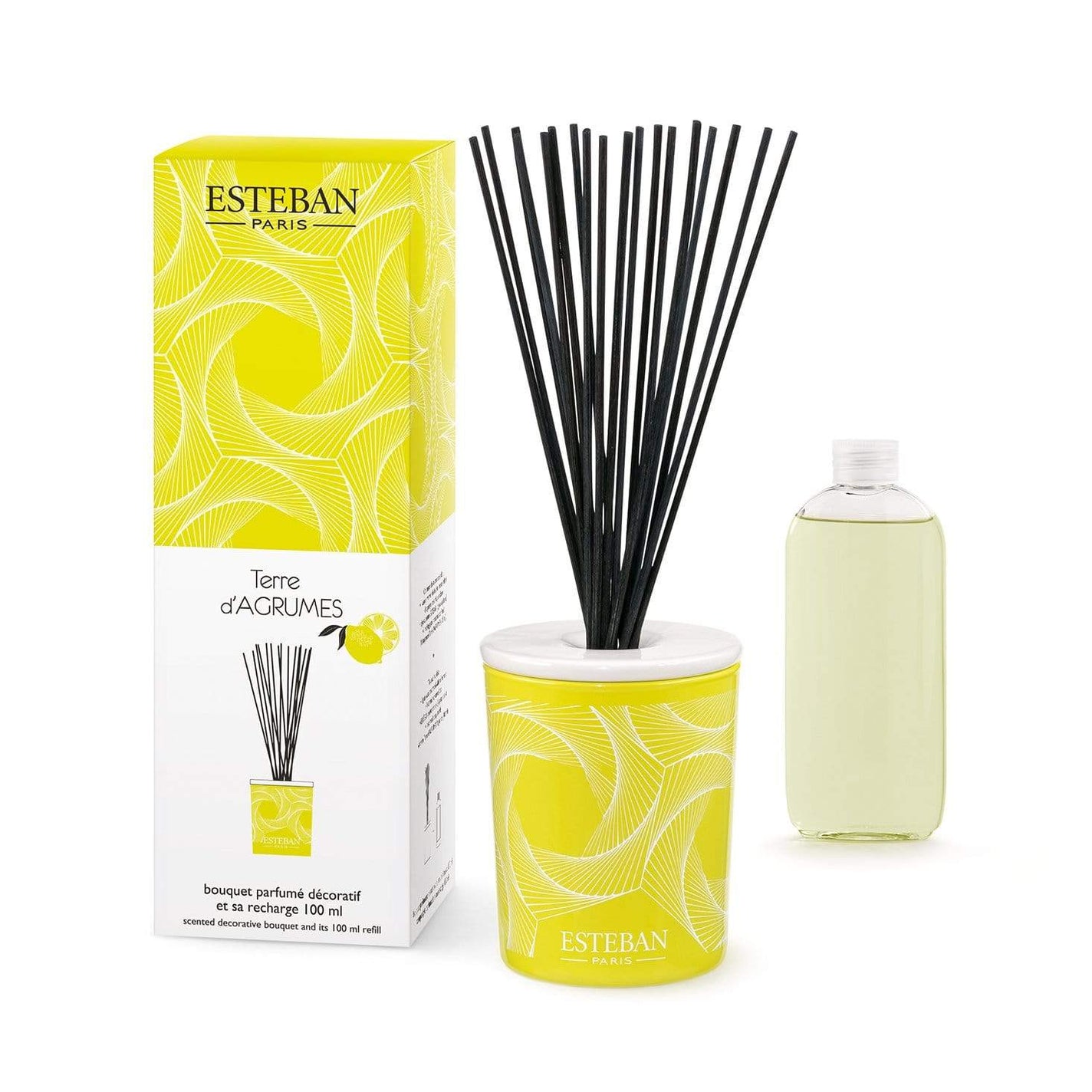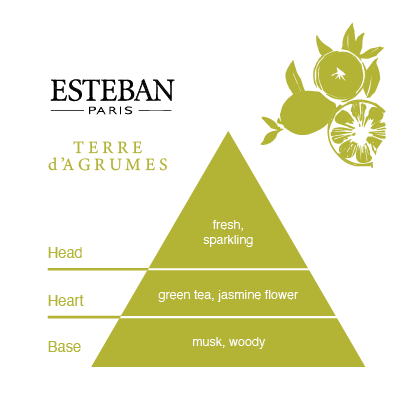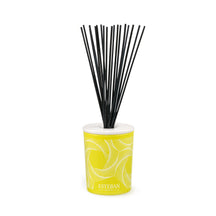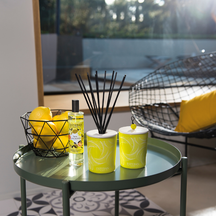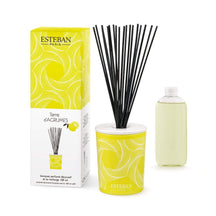 Esteban Terre d'Agrumes Decorative Diffuser
$75.00
Esteban's Terre d'Agrumes Diffuser features a colourful, graphic design that brings the sun of Sicily's gardens into your interior. Composed of vegetal sticks plunged into a scented solution, the Diffuser perfumes your home with a woody-citrus perfume. Depending on your whim and the time of the day, you can alter the intensity of the perfume diffused by turning the sticks time to time.
The top notes of Terre d'Agrumes fragrance consist of a matching of three precious scents... petitgrain, mandarin and bigarade. The heart notes, which will further characterise the perfume, begin to build its character are derived from green tea and jasmine. A homogeneous alloy of complementary materials that gives the fragrance its citrus side. Finally, the citrus ground notes that reveal its unique personality and contribute to its woody side, are extracted from cedar and musks. 
Exclusively imported and officially distributed in Australia by Saison.
Fragrance
Top notes: fresh, sparkling
Heart notes: green tea, jasmine flower
Base notes: musk, woody
Specifications
100% phtalate-free vegetal alcohol
‐ Ceramic cover
‐ Includes 15 22cm perfume reeds
‐ Hand poured in France
‐ H 23cm x W 7.5cm x D 7.5 cm
‐ 100ml
How to use
Pour the perfume directly into the pot, to cover about 1 cm of the bottom. Insert the stems into the pot to diffuse its aroma. The fragrance diffuses for about 6 weeks. To optimize the diffusion, have the stems dance regularly. For a light perfume: use only a part of the reeds- between 8 and 10. For a more intense fragrance diffusion use all sticks. The life of the diffuser will depend on how many reeds are used.
Esteban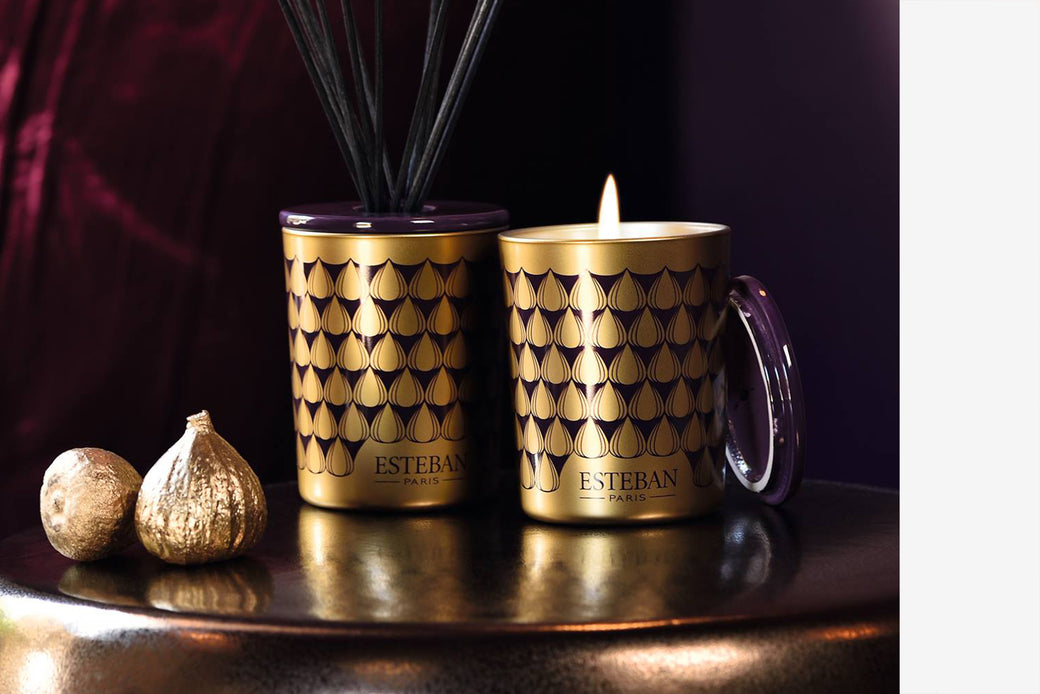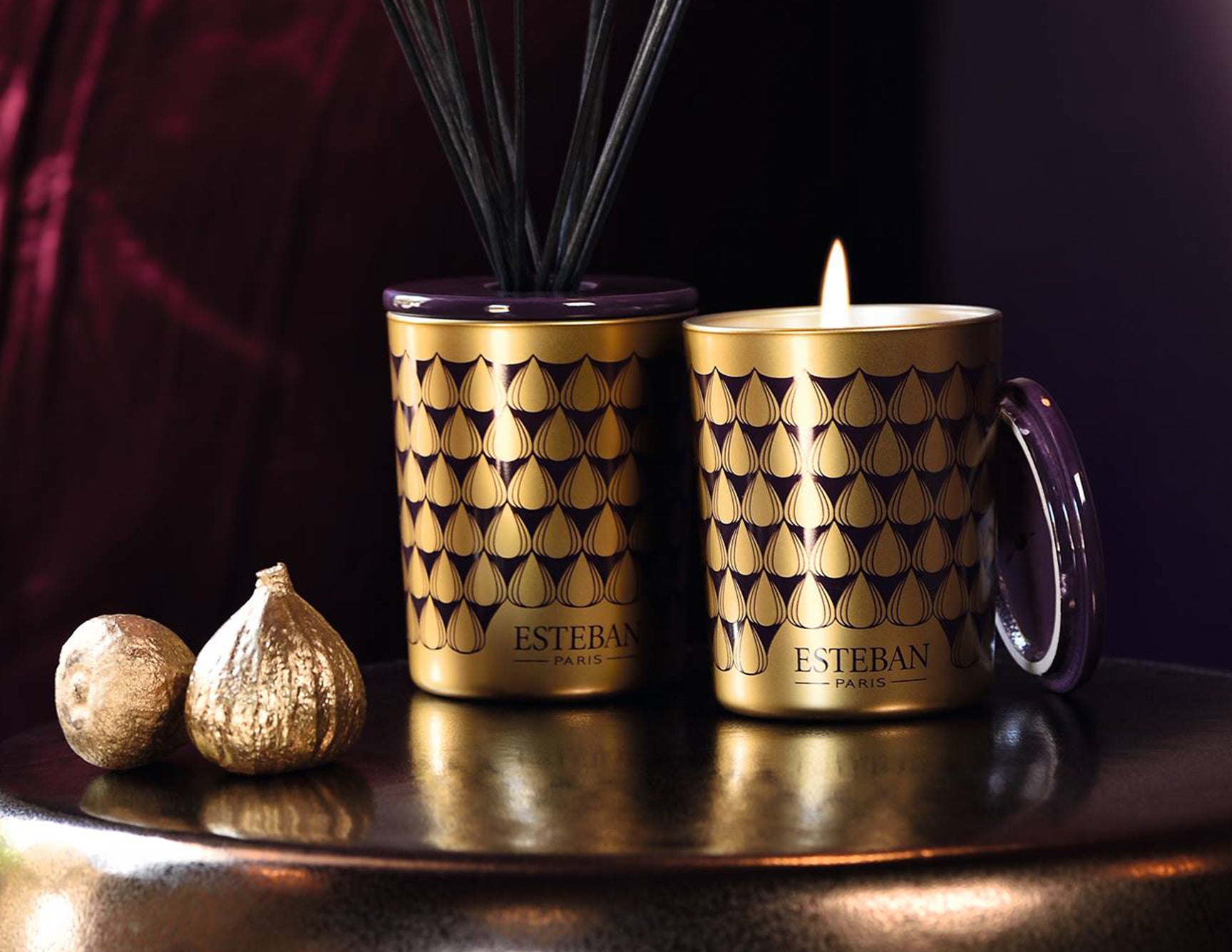 Esteban
Inspired by a love of perfume and the sensory memories from travel experiences, Parisian company, Esteban, have been creating extraordinary home fragrances for over 35 years, conjuring up memorable scents that evoke a combination of escapism and well-being. Esteban's intriguing home fragrances include the best selling Teck & Tonka, a heady mix of spices, amber and tonka bean, or lighter scents like Iris Cachemire and White Orchid. Fragrance collections are available in scented candles, incense sticks, diffusers and room sprays. Saison is the exclusive Australian imported and distributor of Esteban.
Shop more Home Fragrance from Saison.
Sign up for VIP Offers
Subscribe to Saison's newsletter and be rewarded with exclusive gift with purchase offers, free samples, VIP early access to SALE and $10 off your first order.

*Conditions apply.