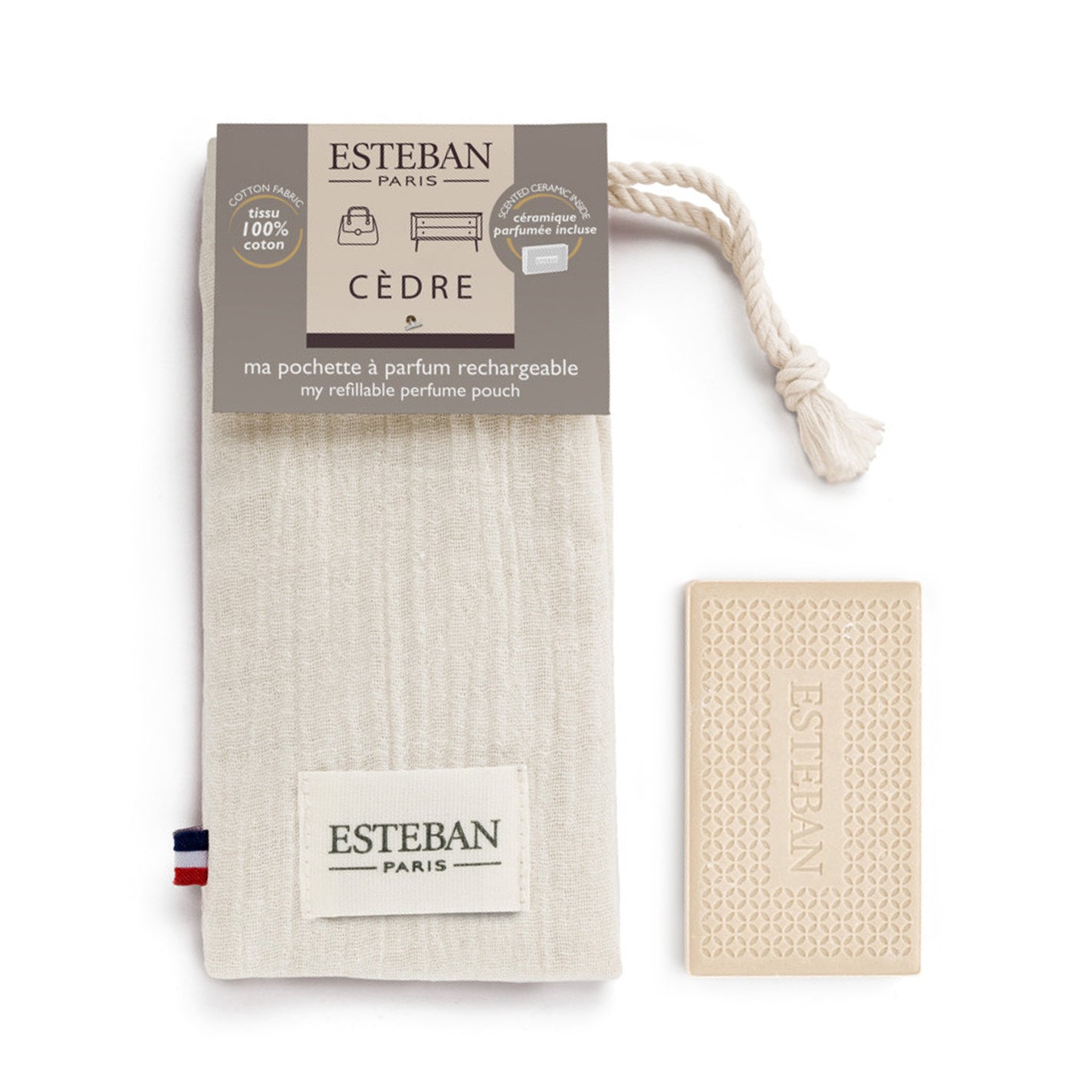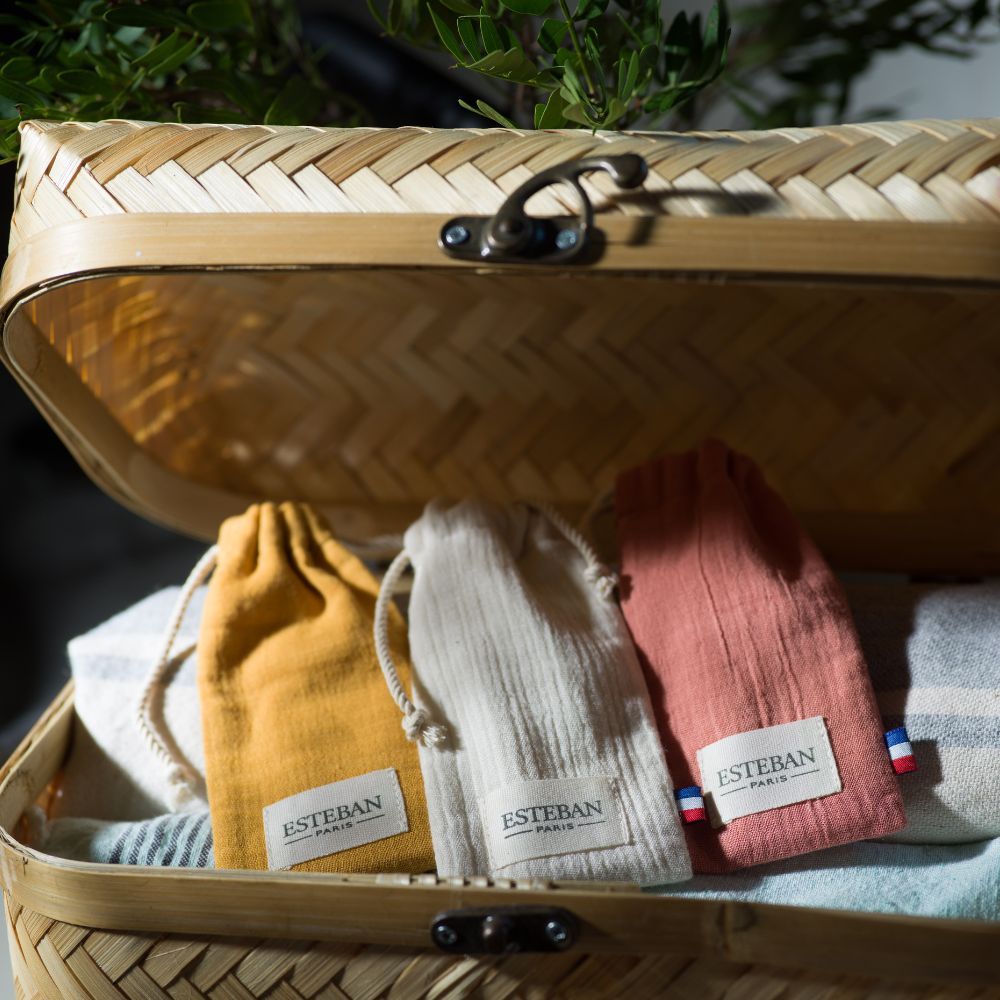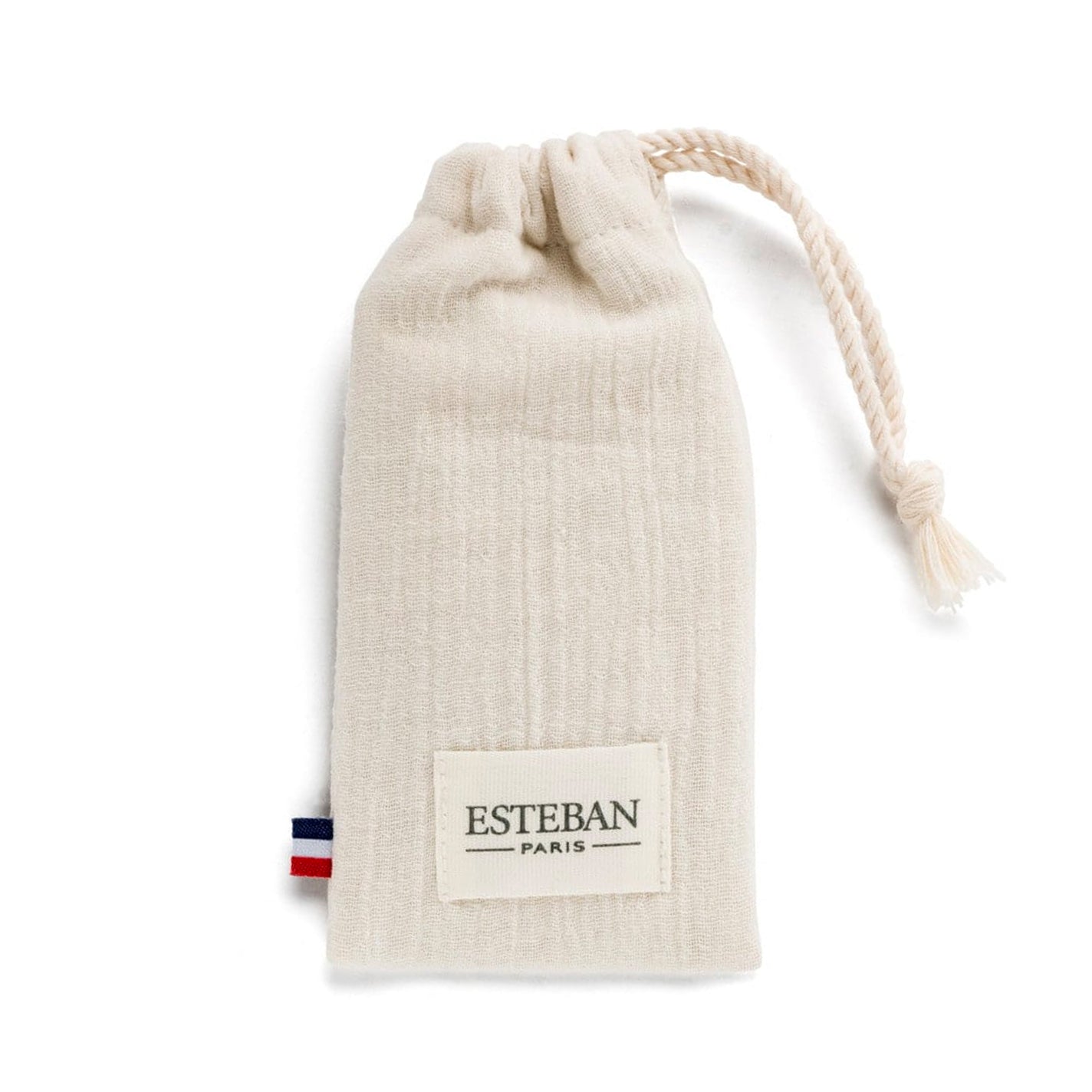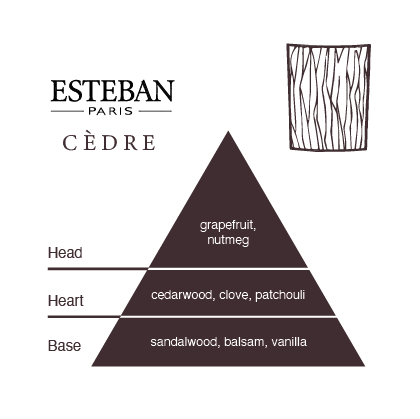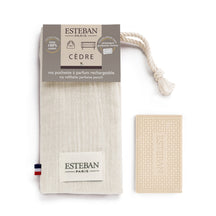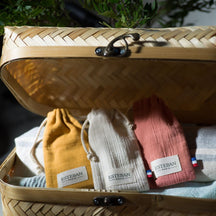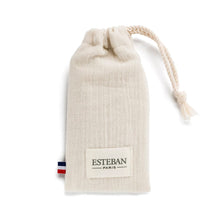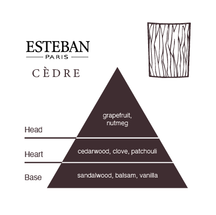 Esteban Cèdre Perfumed Ceramic Tile in Linen Pouch
$34.95
Designed to scent all your small spaces, Esteban's Cèdre Ceramic Tile will fragrance handbags, sports bags, drawers, cupboards and even cars. Cèdre is a unique and historical reference of Estéban perfumes. Formulated with natural essences, Cèdre is a new way of living at home, in peace with the environment and oneself. Belonging to the olfactory family of fresh woods, Cèdre will be suitable summer and winter. The combination of several species of cedar gives the fragrance its originality and enhances its character.
The top notes of the Cèdre Room Spray marry an astonishing blend of grapefruit and nutmeg. Its heart notes are traditionally built around cedar, clove and patchouli aromas. Its base notes that contribute to the foundation of its personality and last in time are from a set of fairly woody and fleshy material. Styrax balm, labdanum, vanilla, tonka are significant characteristics of perfume, give it a certain singularity. Made in France.
Officially imported and exclusively distributed in Australia by Saison.
Fragrance
Top notes: grapefruit, nutmeg
Heart notes: cedarwood, clove, patchouli,
Base notes: sandalwood, balsam, vanilla
Specifications
‐ Cotton guaze ecru fabric
‐ Infinitely refillable
‐ Scented ceramic
‐ Made in France
‐ Diffuses for approx. 4 weeks
‐
How to use
Pour the perfume directly into the pot, to cover about 1 cm of the bottom. Insert the stems into the pot to diffuse its aroma. The fragrance diffuses for about 6 weeks. To optimize the diffusion, have the stems dance regularly. For a light perfume: use only a part of the reeds- between 8 and 10. For a more intense fragrance diffusion use all sticks. The life of the diffuser will depend on how many reeds are used.
Esteban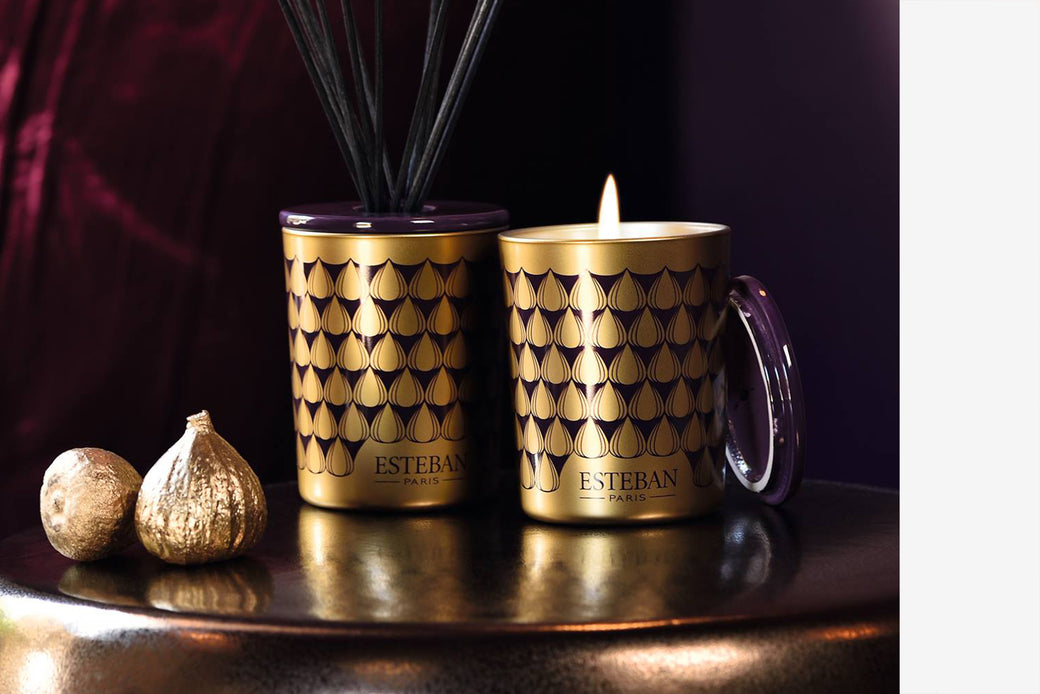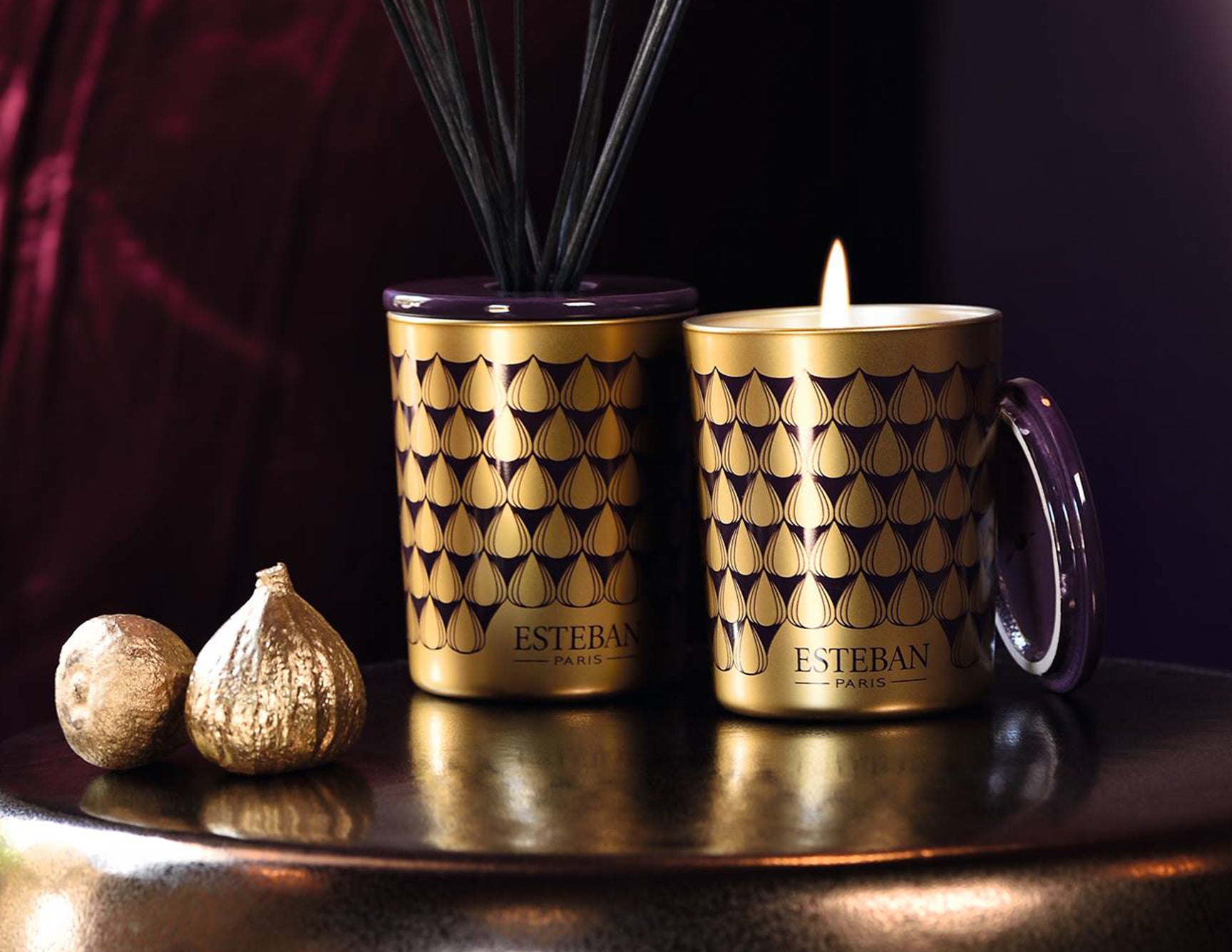 Esteban
Inspired by a love of perfume and the sensory memories from travel experiences, Parisian company, Esteban, have been creating extraordinary home fragrances for over 35 years, conjuring up memorable scents that evoke a combination of escapism and well-being. Esteban's intriguing home fragrances include the best selling Teck & Tonka, a heady mix of spices, amber and tonka bean, or lighter scents like Iris Cachemire and White Orchid. Fragrance collections are available in scented candles, incense sticks, diffusers and room sprays. Saison is the exclusive Australian imported and distributor of Esteban.
Shop more Home Fragrance from Saison.
Sign up for VIP Offers
Subscribe to Saison's newsletter and be rewarded with exclusive gift with purchase offers, free samples, VIP early access to SALE and $10 off your first order.

*Conditions apply.