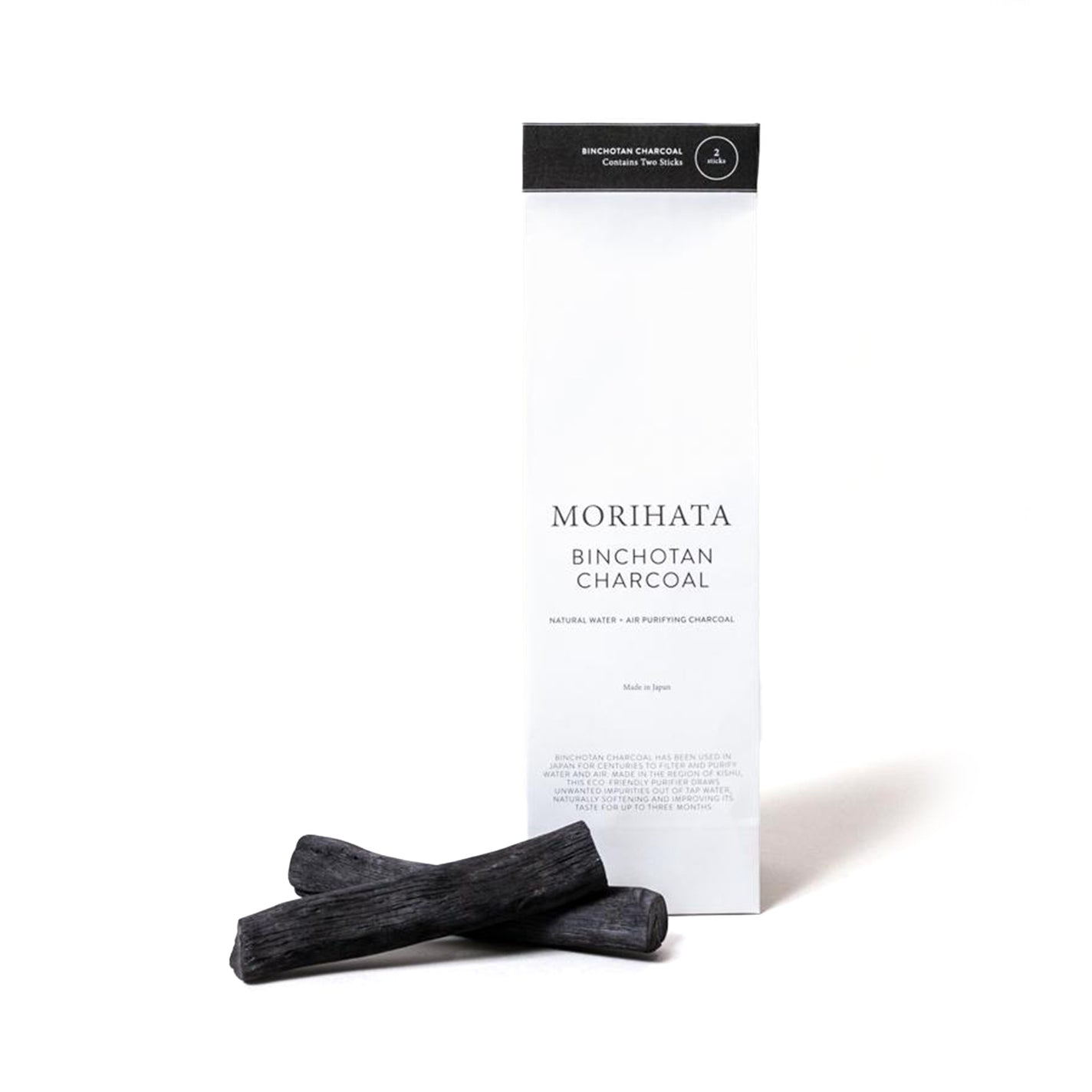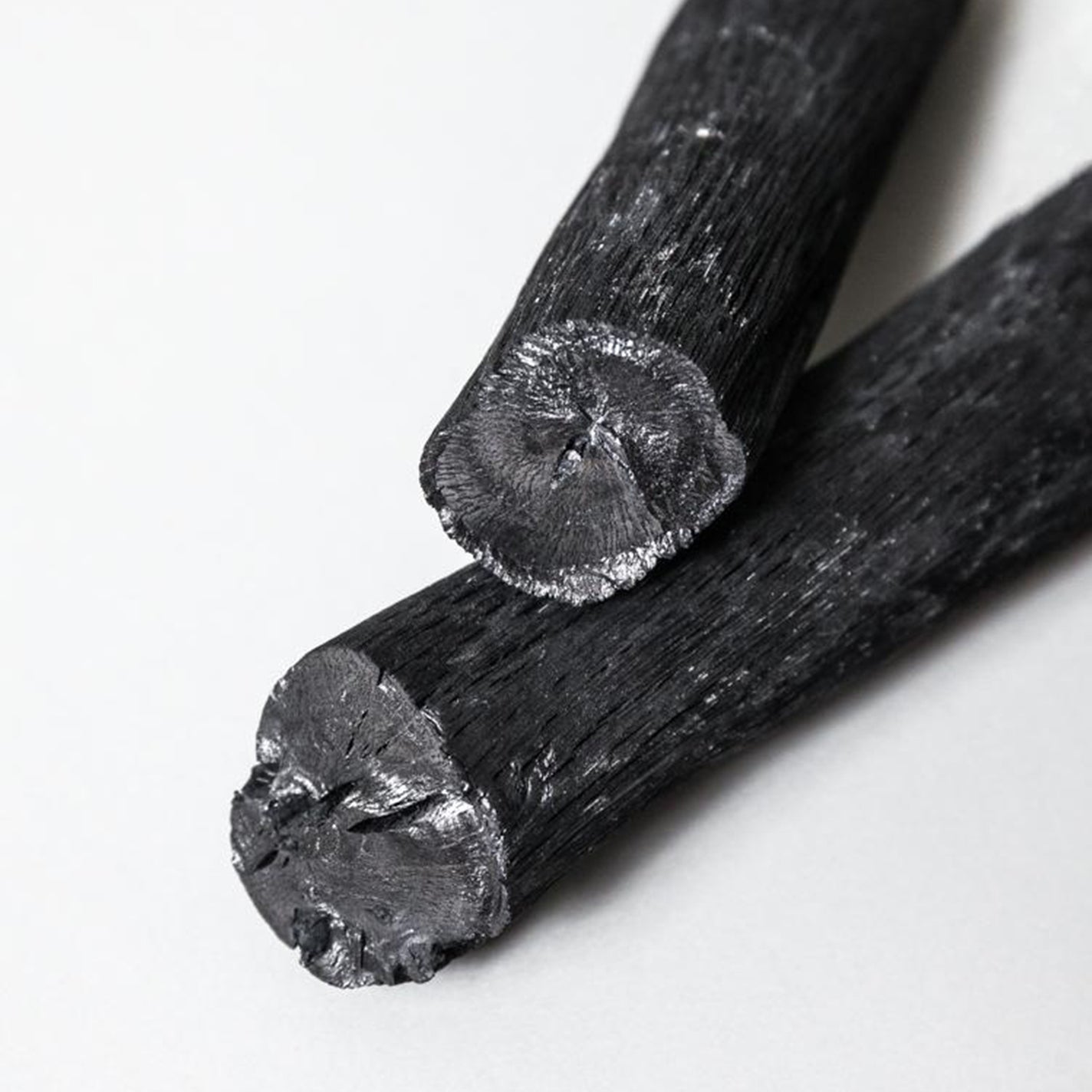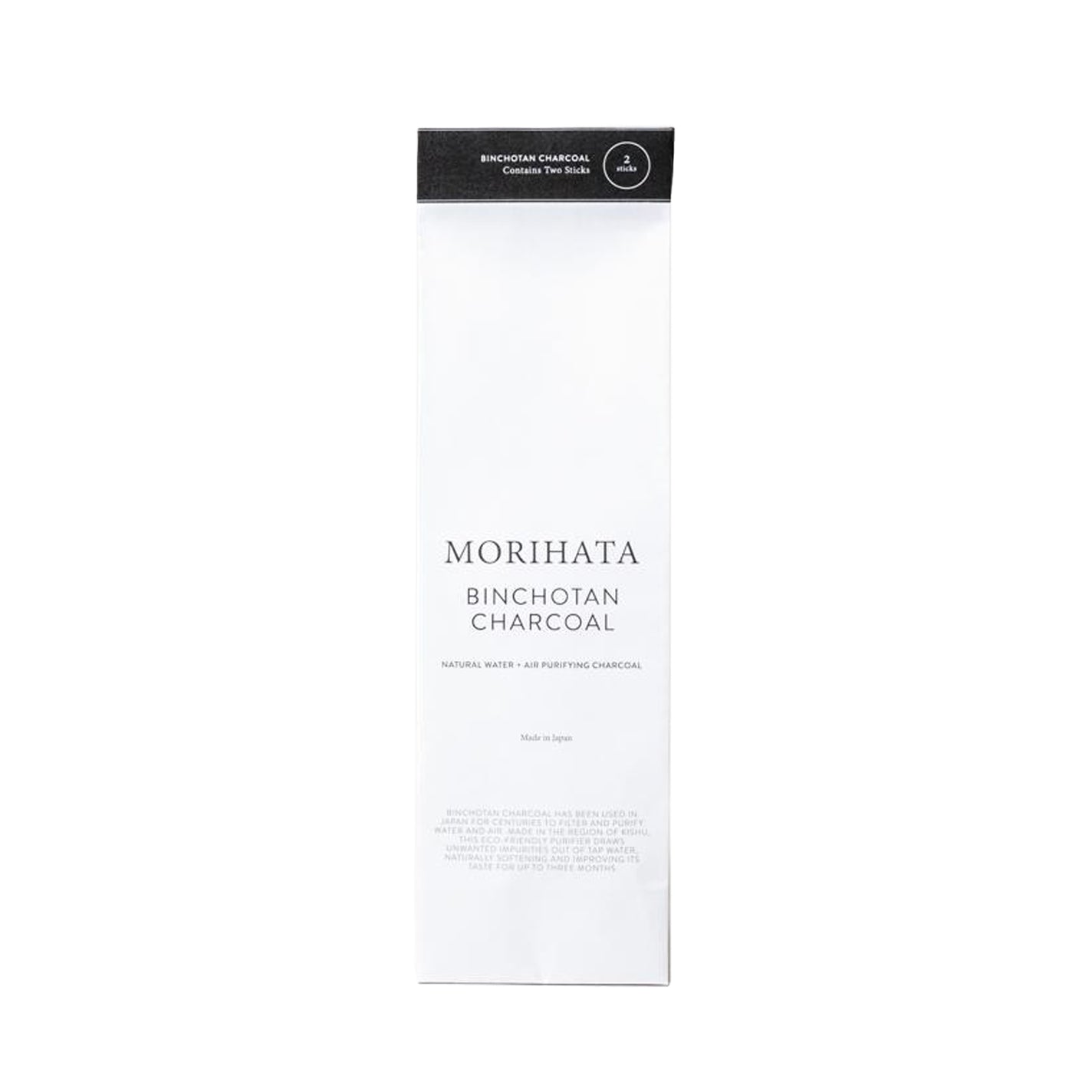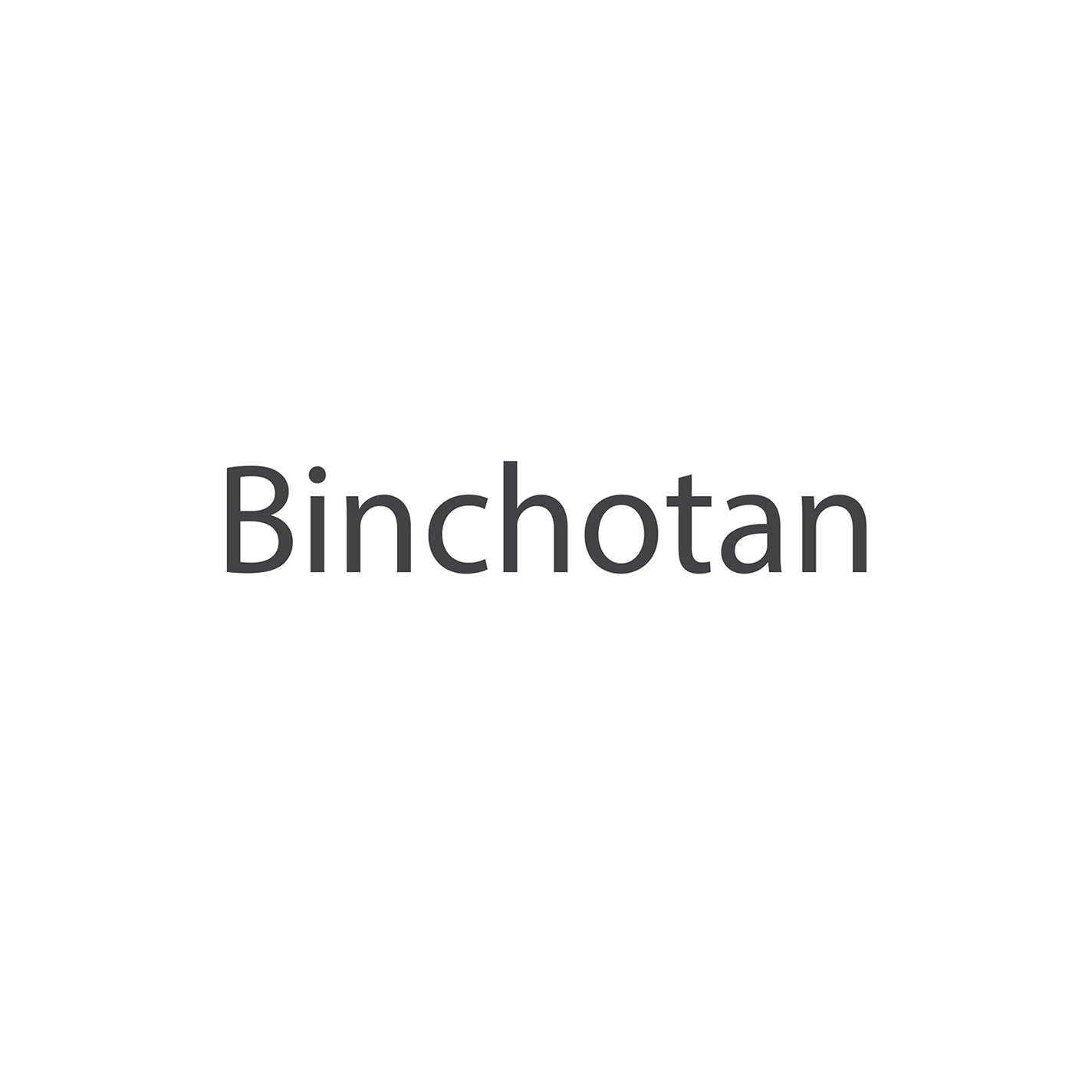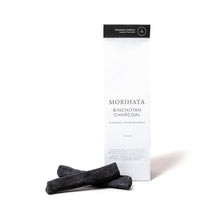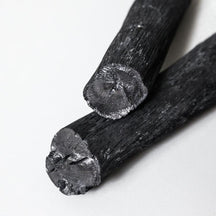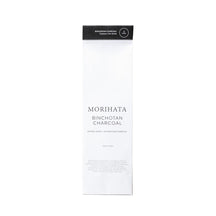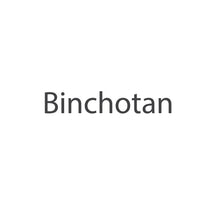 Binchotan Charcoal Sticks
$34.95
Powerful purification. Kishu Binchotan in its purest form. Binchotan charcoal is regarded as the purest and most effective type of activated charcoal and is revered for its purifying ability. These sticks are made from 100% ubame oak and are exactly as they were when removed from the ancient kilns in which they are made. The high temperatures firing and short cooling times - done by dousing the new charcoal with ash - result in beautiful, glass-like branches of binchotan.
Specifications

‐ Made in Wakayama, Japan
‐ 2 sticks approx. 12.7 x 2.5cm
How to use
When simply added to a carafe of water, the thousands of microscopic cavities left in the wood effortlessly remove unwanted toxins and impurities, while softening and improving water's taste. Completely natural, the sticks are great for the garden and can be broken up and disposed of in soil once they start to diminish in efficacy (about 3 months).
Ingredients
Charcoal made from ubame oak
Binchotan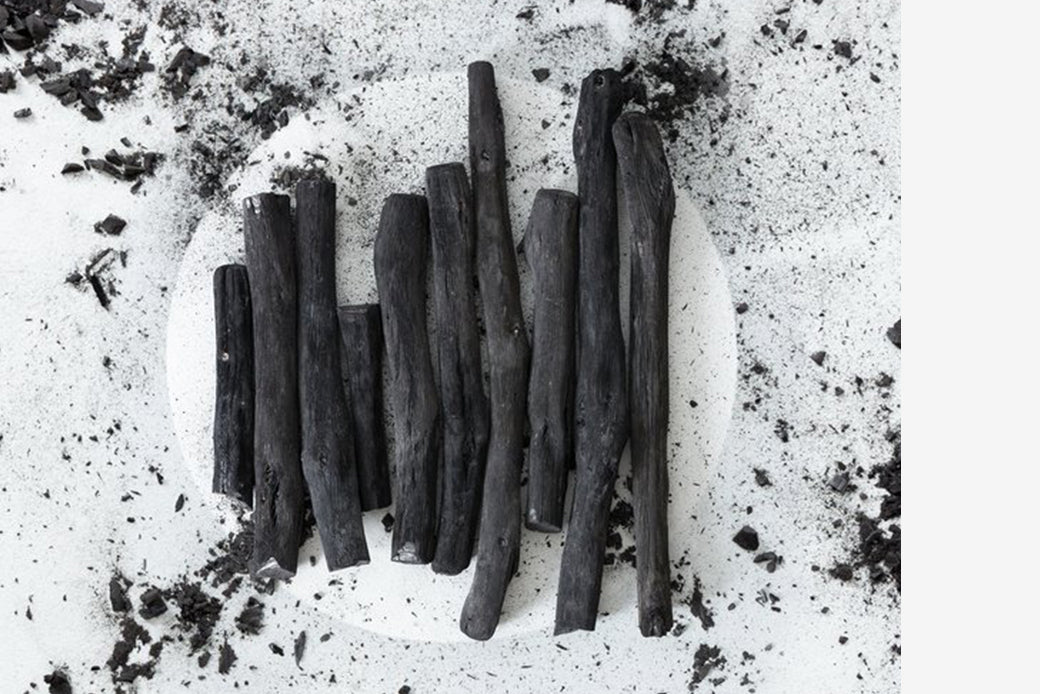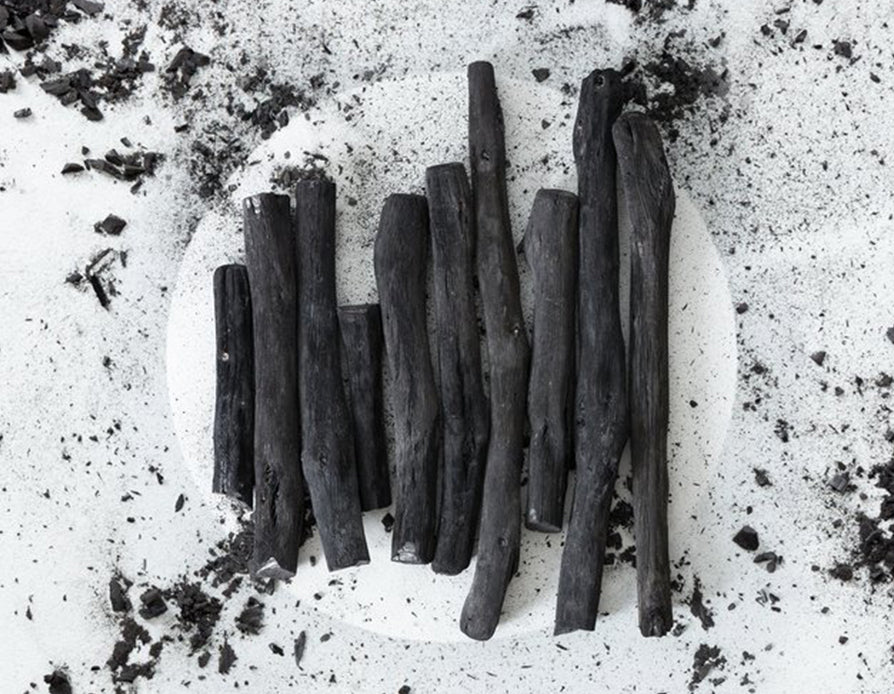 Binchotan
Binchotan charcoal is known as the highest quality activated purifying charcoal. Made in the Kishu region of Japan since the Edo period, Binchotan charcoal is created by burning oak branches at extremely high temperature and then rapidly cooling them down. This ancient technique and product now translates into best sellers like Binchotan's Charcoal Eye Mask, which relaxes the area while absorbing excess oil and toxins, and the Binchotan Facial Soap, which revives your skin by gently exfoliating, moisturizing and absorbing impurities. Fans of minimalist Japanese design will love the eco-friendly Chikuno Cube air purifier, which was awarded the Japanese Good Design Award.
Shop more skin care from Saison
Sign up for VIP Offers
Subscribe to Saison's newsletter and be rewarded with exclusive gift with purchase offers, free samples, VIP early access to SALE and $10 off your first order.

*Conditions apply.