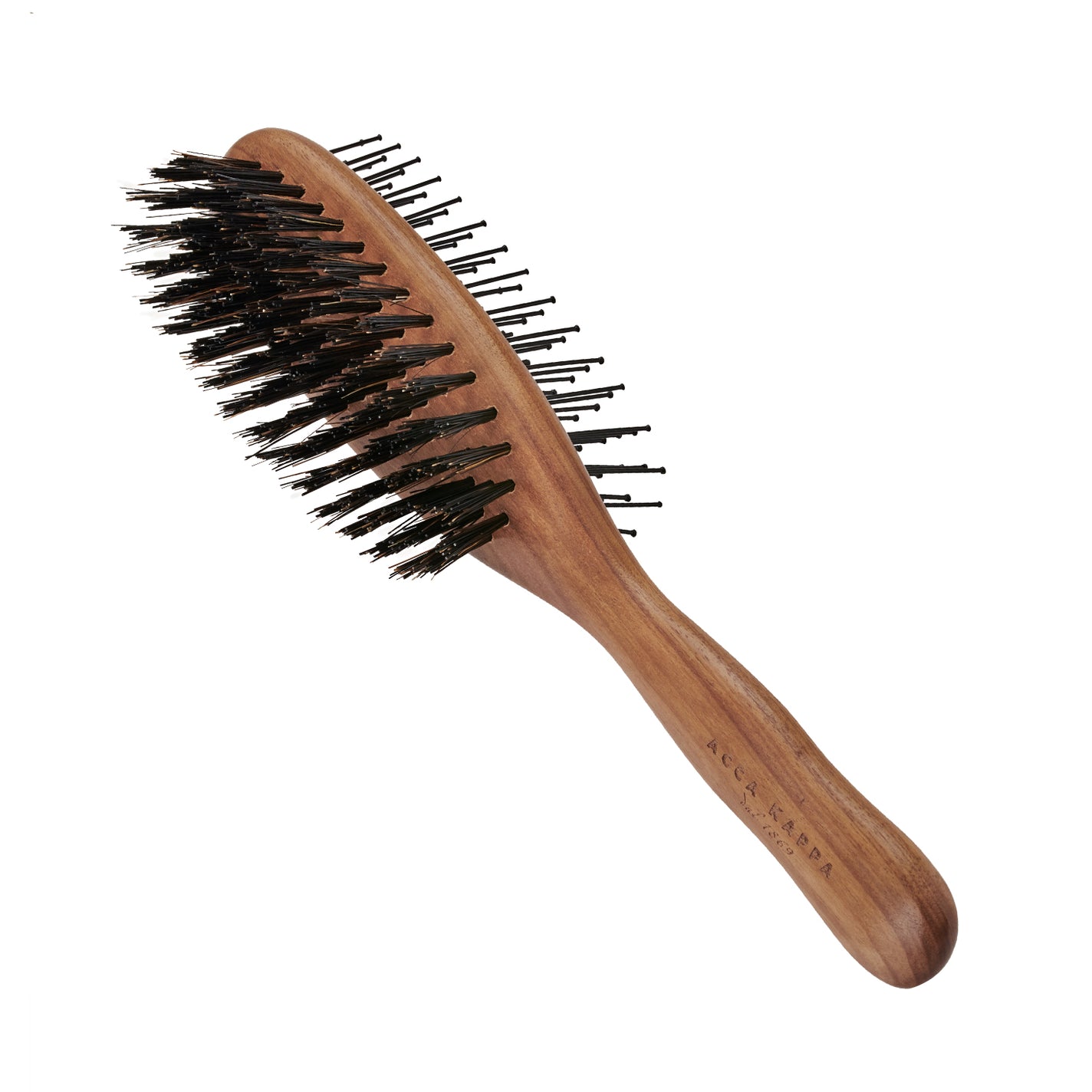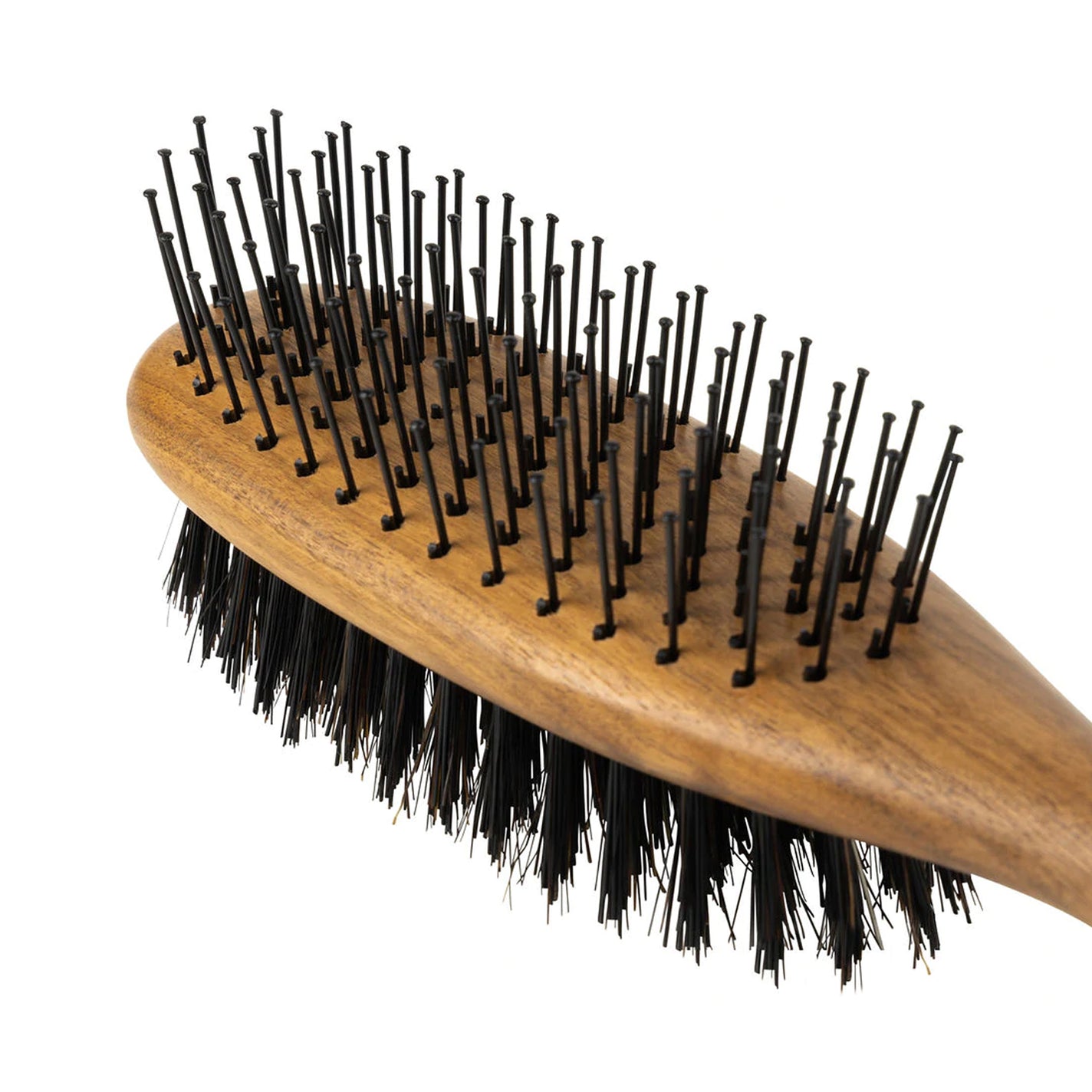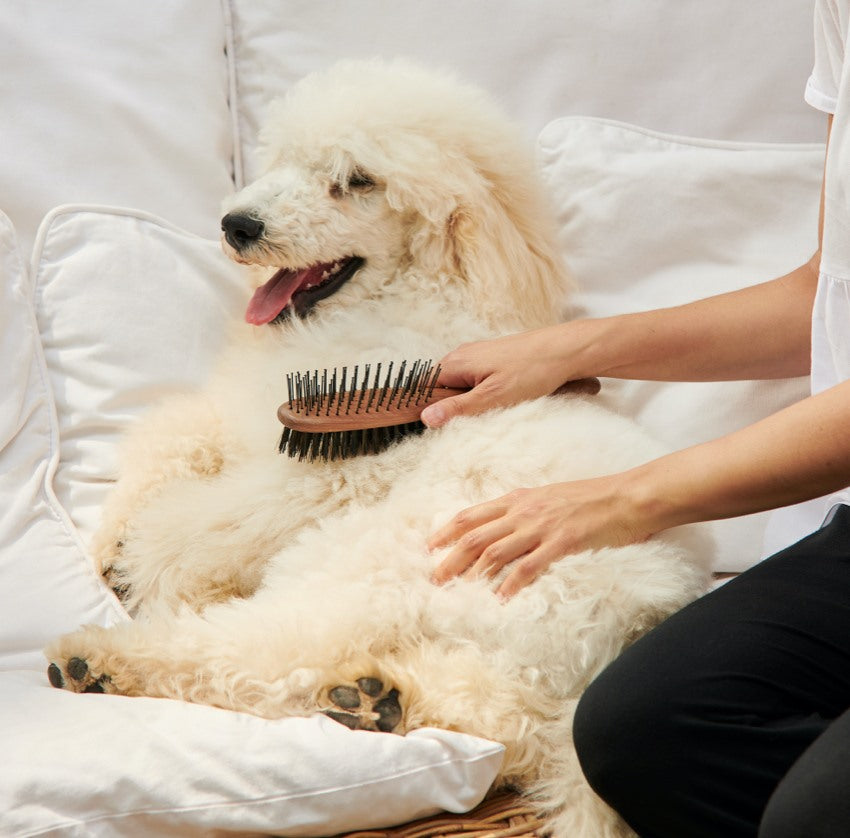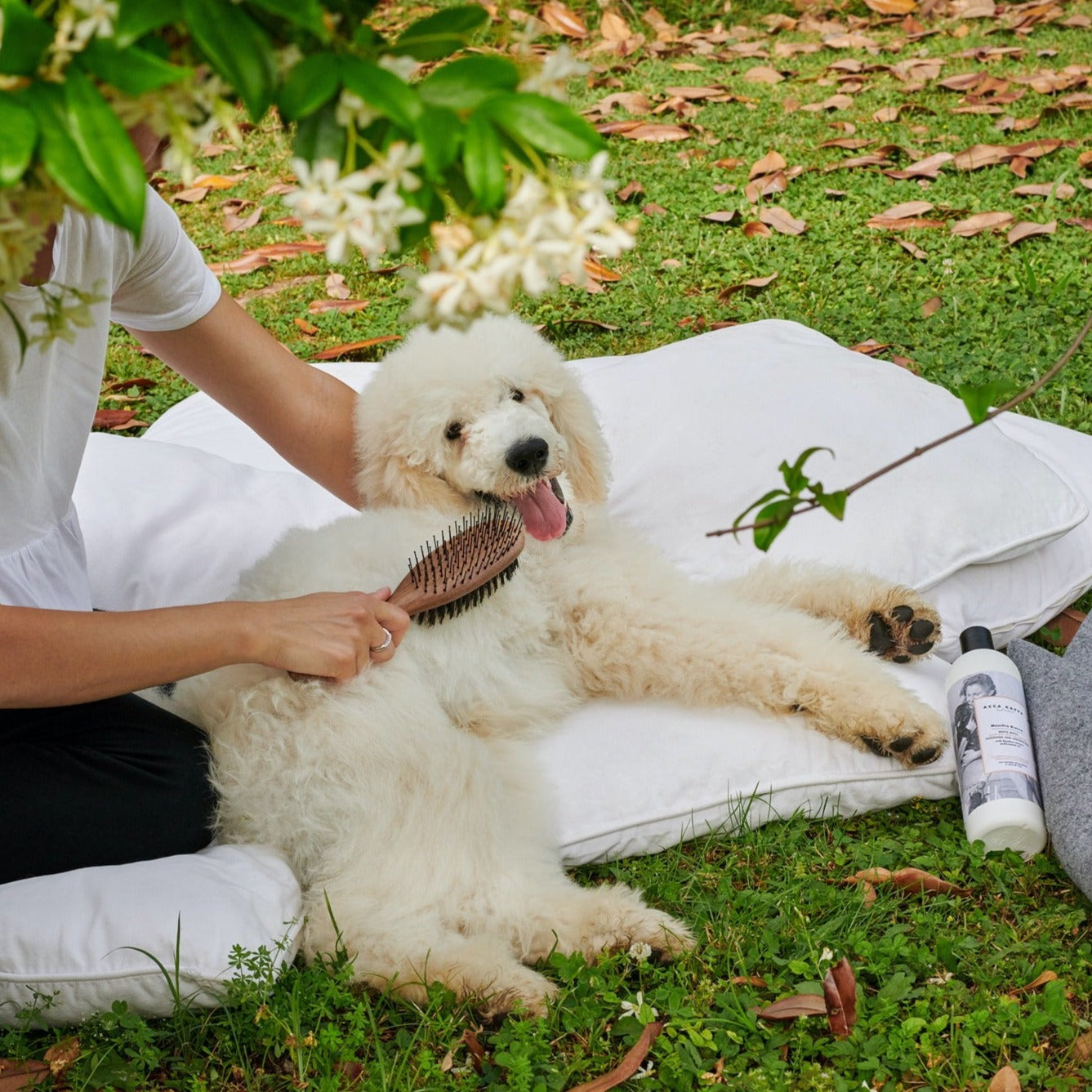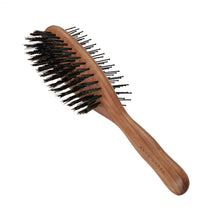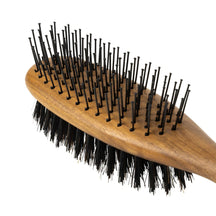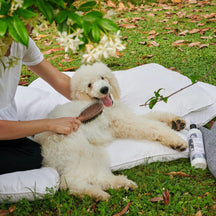 Best Seller
Acca Kappa Dog Brush - Walnut Wood
was $175.00
The finest quality brush for one's best canine friend. Acca Kappa has designed a brush that features pins on one side to untangle matted hair, loosen dirt and remove loose hair. On the reverse side, boar bristles gently massage and increase circulation whilst distributing precious natural oils through the hair for a shinier, healthier coat. Hand crafted in Italy. 
Exclusively imported in Australia by Saison.
Specifications
‐ Perfect for all dog hair types
‐ Provides a gentle and soothing massage during brushing
‐ Double-sided for untangling matted hair and daily brushing
‐ Walnut wood handle
‐ Boar bristles and pins
‐ Beautifully boxed with drawstring bag
‐ Handcrafted in Italy
‐ 25cm
How to use
For use on dry hair only. Not recommended to use with a blow dryer. Use the Acca Kappa cleaning brush to clean your dry hairbrush once a week. Wash when necessary. DO NOT apply aggressive chemical products and oils directly on the brush.
Acca Kappa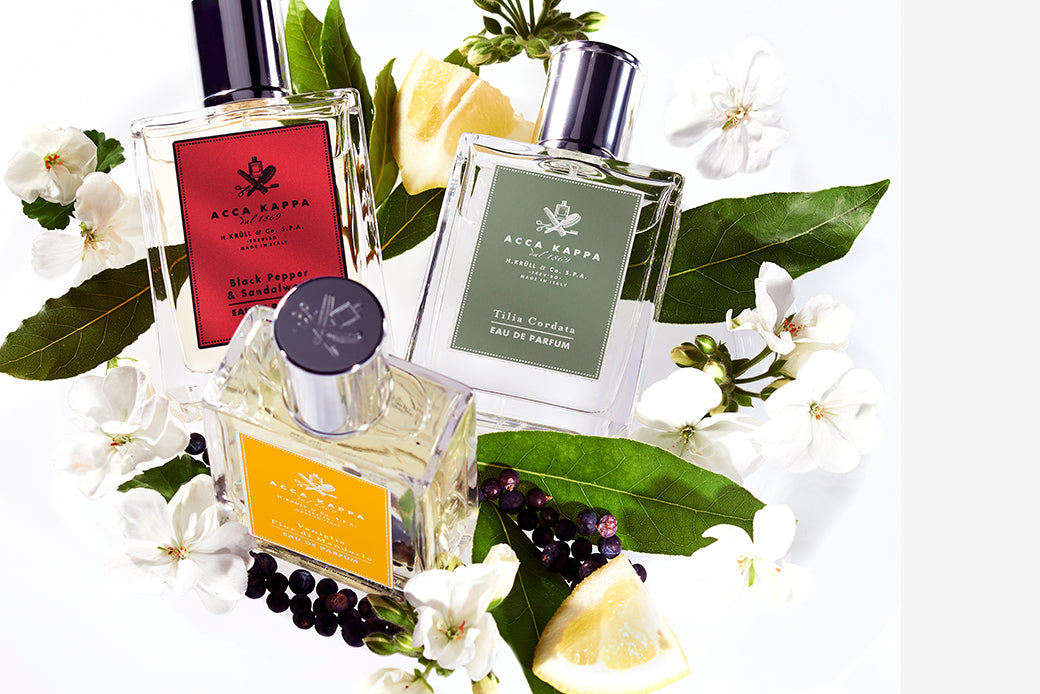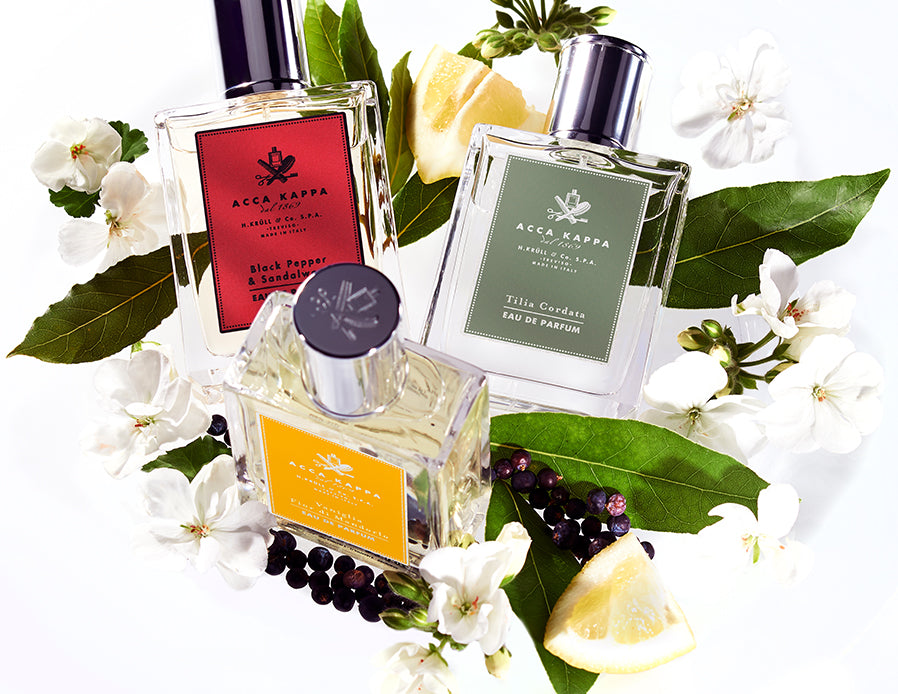 Acca Kappa
Established in Treviso, Italy in 1869, Acca Kappa still operates today as a family company. Acca Kappa create fragrance, body, hair and wellness products that are renowned around the world for their superior quality and timeless design. Hair Brushes are crafted from sustainable materials and are designed to deliver excellent results. The best-selling Muschio Bianco or White Moss - a timeless collection of fragrance, body and home products, is admired for its clean scent and understated packaging. Men's shaving essentials include beard and moustache brushware, waxes, shampoos and conditioners. Saison is the exclusive Australian importer and distributor of Acca Kappa.
Shop more perfumery from Saison
Sign up for VIP Offers
Subscribe to Saison's newsletter and be rewarded with exclusive gift with purchase offers, free samples, VIP early access to SALE and $10 off your first order.

*Conditions apply.