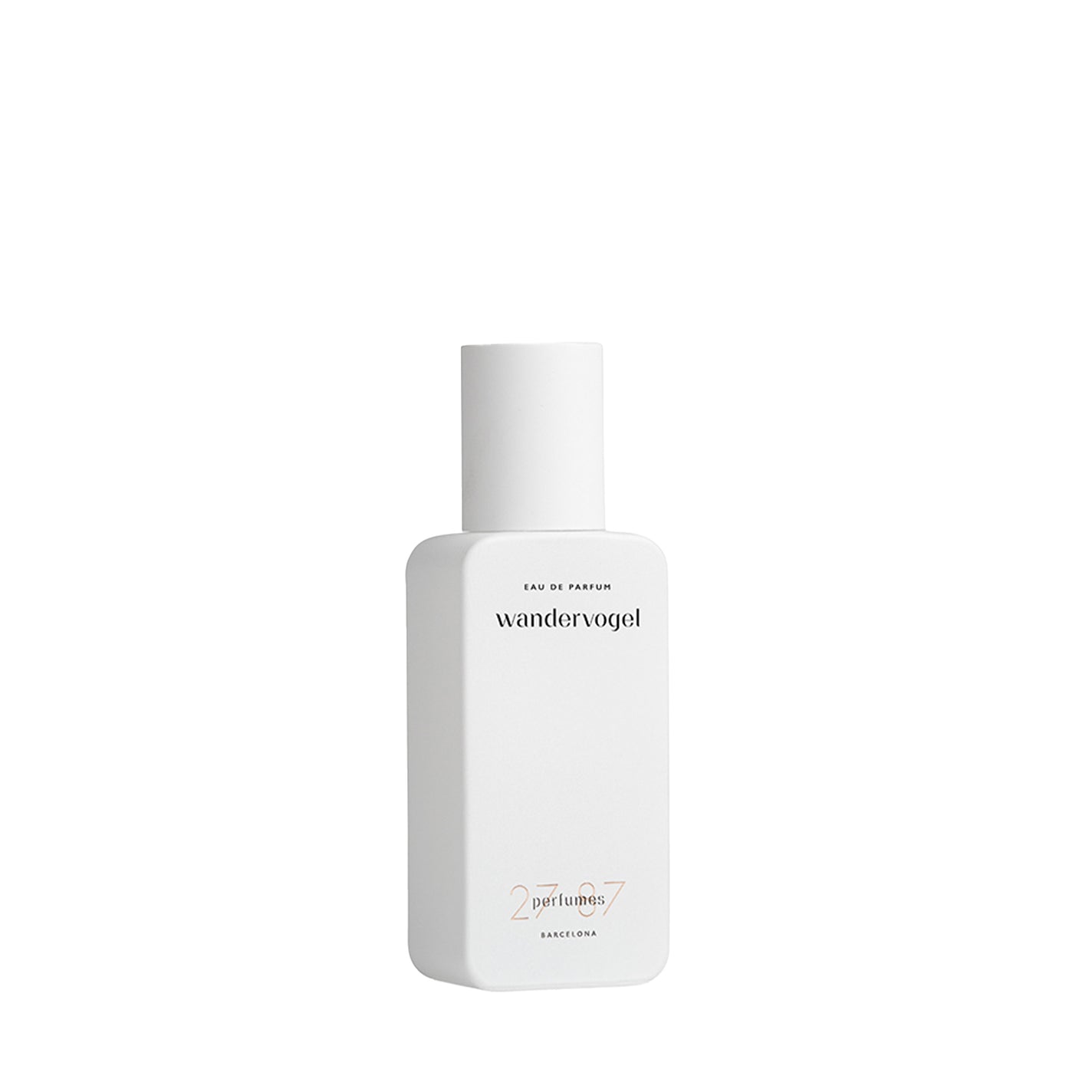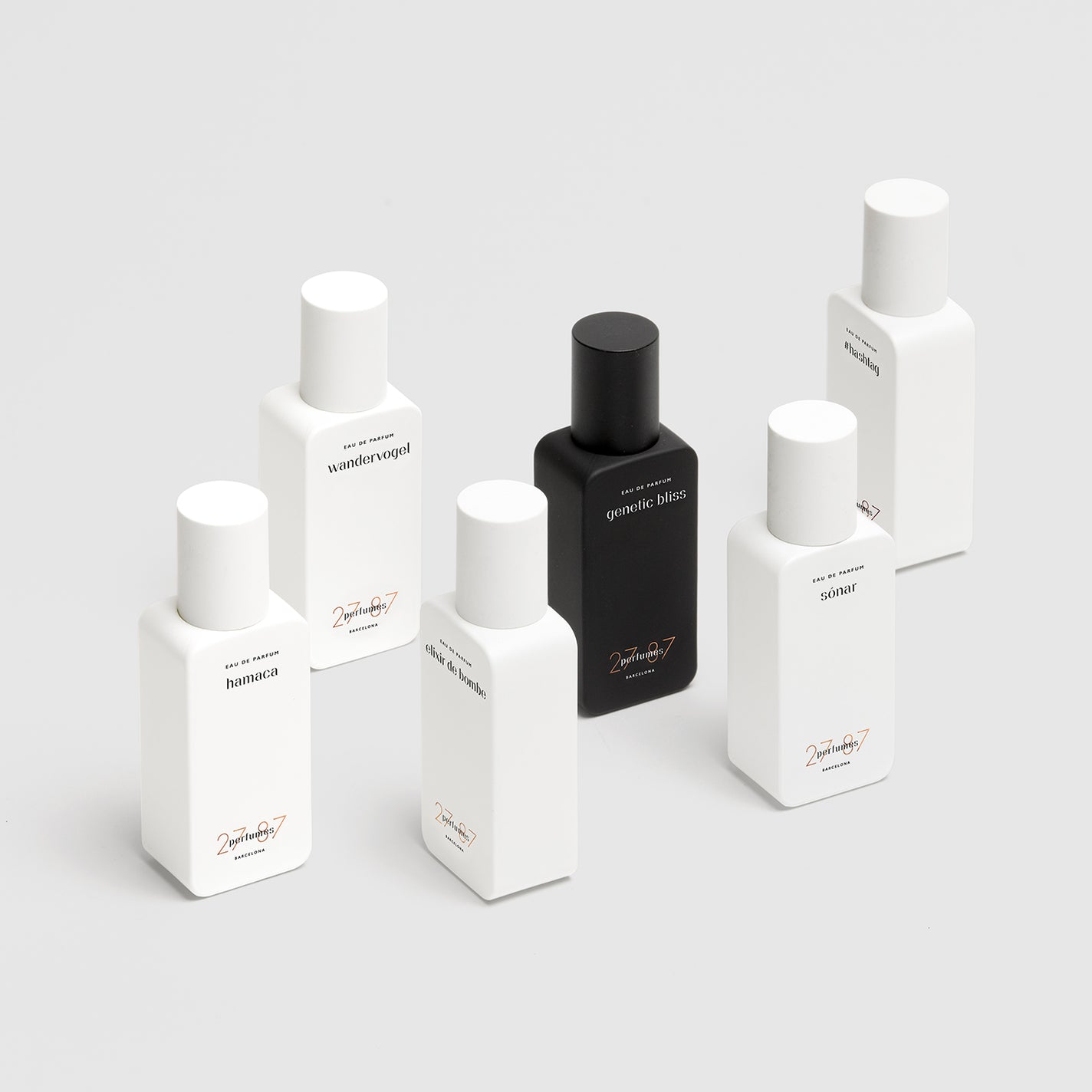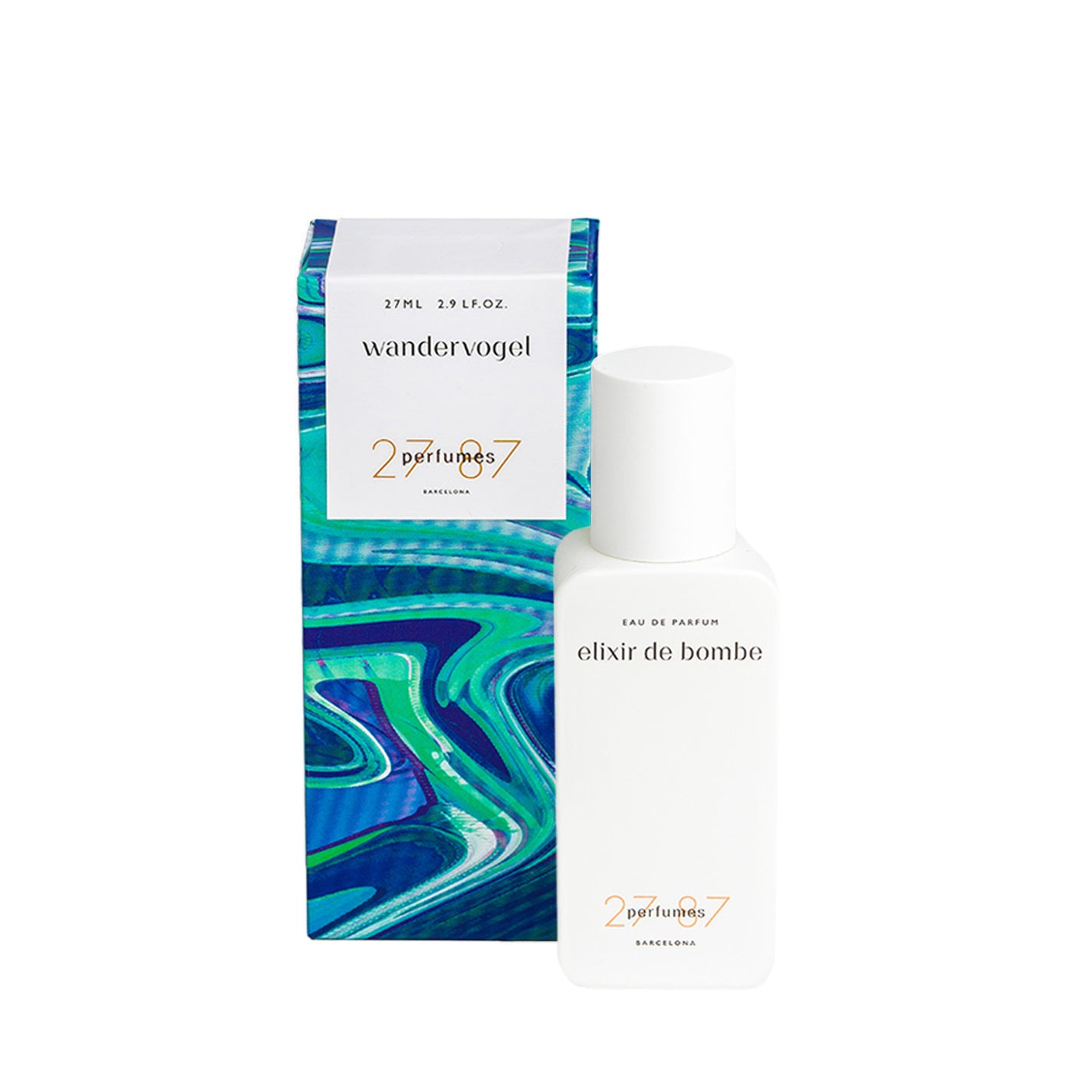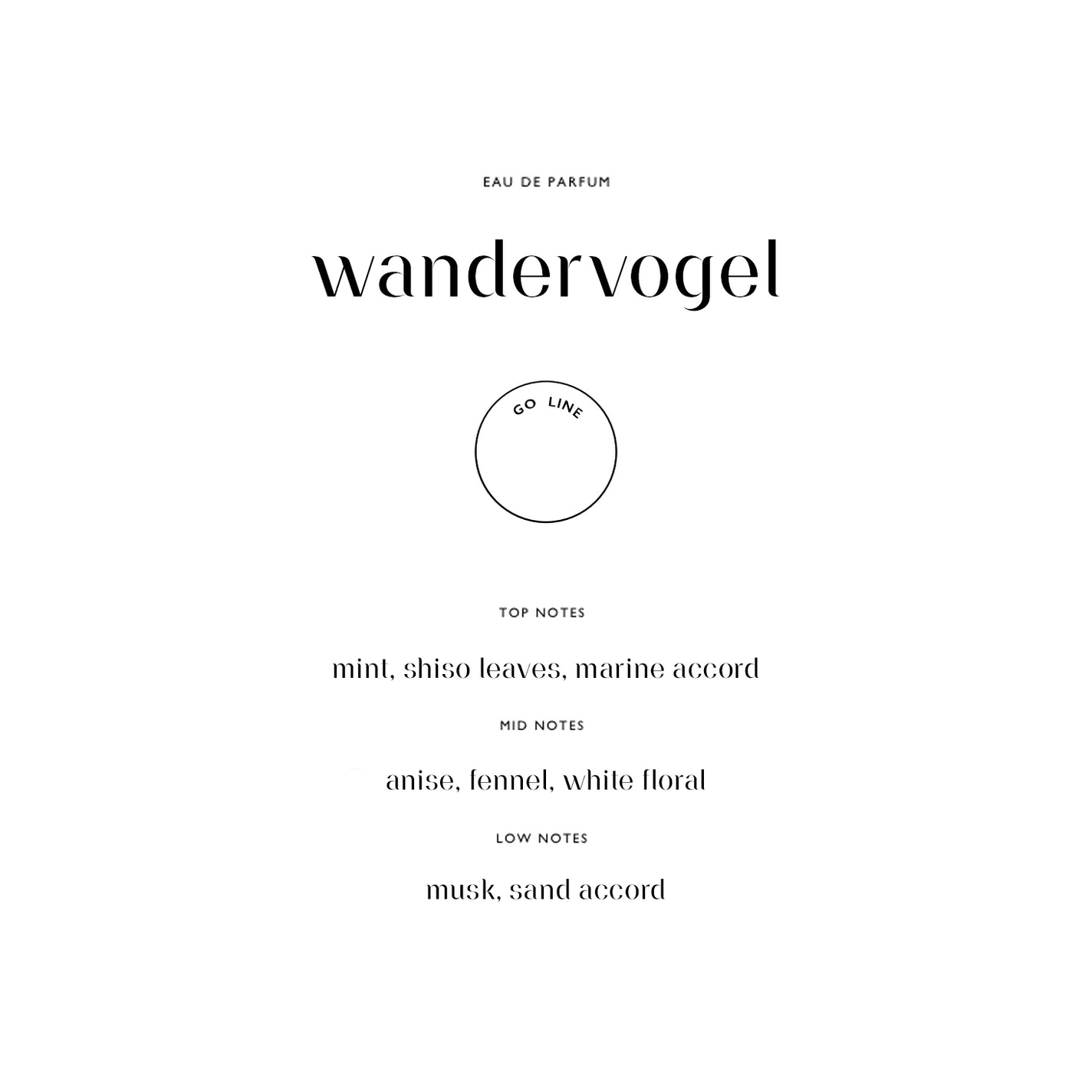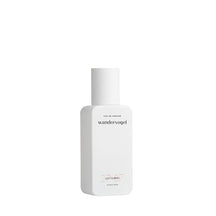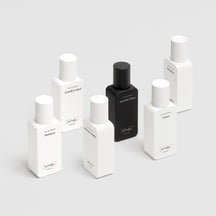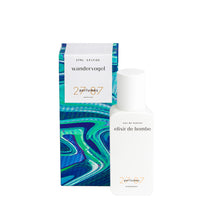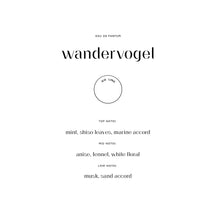 27 87 Wandervogel Eau de Parfum - 27ml
$187.00
2787's Go Line features scents for exploration and faraway places — daring and spirited. Wandervogel is no exception. Inspired by the lust for novelty and exploration, Wandervogel combines exotic shiso, marine notes, and subtle sand accords, lending it an airy, near transcendent appeal. Combined with a soft note of rare Moroccan mint, it's a modern interpretation of exploration and lands unseen. 2787's perfume bottles follow clear, minimalist lines that are a canvas — not a competition — for their content. Wandervogel's packaging is a delicately marbled geographical abstraction mirroring the ingredient's colours. Made in Barcelona, Spain.
Fragrance
FRESH | CITRUS | GREEN
Top notes: mint, shiso leaves, marine accord
Heart notes: anise, fennel, white floral
Base notes: musk, sand accord
Specifications
‐ Vegan
‐ Cruelty free
‐ Clean ingredients
‐ Gender-neutral
‐ Perfumer - Shyamala Maisondieu
‐ Expertly crafted in Barcelona, Spain
‐ 27ml
FAQ
WHAT IS NICHE OR ARTISTIC PERFUMERY? For 27 87 the definition of niche or the artistic perfumery is the motivation behind the creation. Artistic perfumes transmit emotions and tell a personal story, they are not motivated by the market trends neither have any limitations in terms of concept or composition. Like in arts – artistic perfumery is first and foremost a self-expression, a personal message, a statement. We create perfumes only! 27 87 perfumes chose to represent the modern lifestyle by creating unusual and interesting scent compositions that reflect today's culture and turn the attention towards locally handcrafted artisanal production.
CAN I WEAR SEVERAL 27 87 PERFUMES AT ONCE? It depends on you. All our scents are completely different from each other – they have their own unique scent personality and are designed to be worn alone. Combining and wearing them at the same time would be like wearing all sorts of colours and textures in one – they might kill each other. The only perfume that is designed to act as a scent booster and is aligned with all other perfumes is GENETIC BLISS – you can wear it in combination with every 27 87 perfume. However, the main point of wearing perfume is a self-expression and smelling the way you want, so feel free to experiment with special combinations depending on your body chemistry and the momentum.
HOW LONG DO 27 87 PERFUMES LAST? The long-lastingness of a scent depends on many external factors, such as weather conditions, humidity, skin type, etc. You can prolong the life of a scent on your skin by applying an unscented lotion, cream or oil before the application of your favourite perfume. All our perfumes are designed to last as long as possible while maintaining the integrity of the intended scent – most of our scents last up to the whole day. When using on the fabrics and clothing the lifespan of a scent might be longer than a day.
WHAT IS THE CONCENTRATION OF 27 87 PERFUMES? The concentration depends on the perfume, as the percentage of concentration influences which facet of the scent is more dominant and recognizable, we decided to choose the concentration of each perfume according to the olfactive facet we are looking for to emphasize on. However, we are always making sure that each and every 27 87 perfume is as long-lasting as possible and has a concentration of Eau de Parfum.
ARE THE INGREDIENTS USED IN 27 87 PERFUMES 100% NATURAL? No. 27 87 perfumes are modern, and we prefer not to kill it by smelling like Louis XIV. Natural ingredients give depth and richness to the scent, while synthetic ingredients bring out the diversity. If to speak about the quality, then the synthetic raw materials are not of an inferior quality to the natural ones, quite the opposite. We are very conscious of our surroundings and use synthetic ingredients that help to preserve the environment.
Ingredients
Alcohol denat., Parfum, Aqua, Benzyl Alcohol, Limonene, Linalool.
2787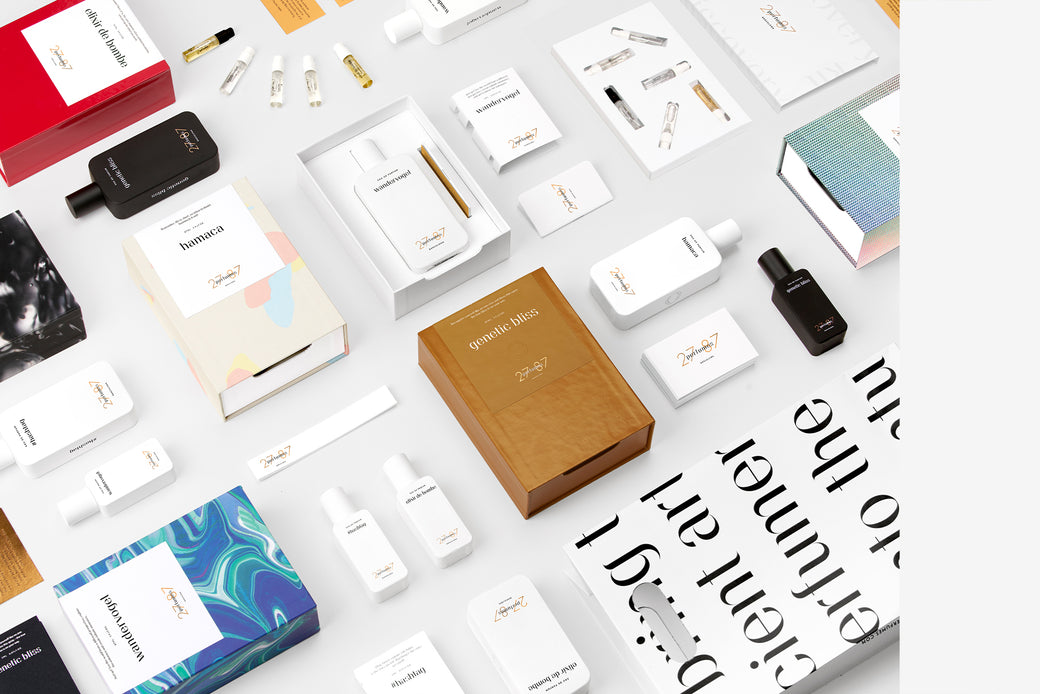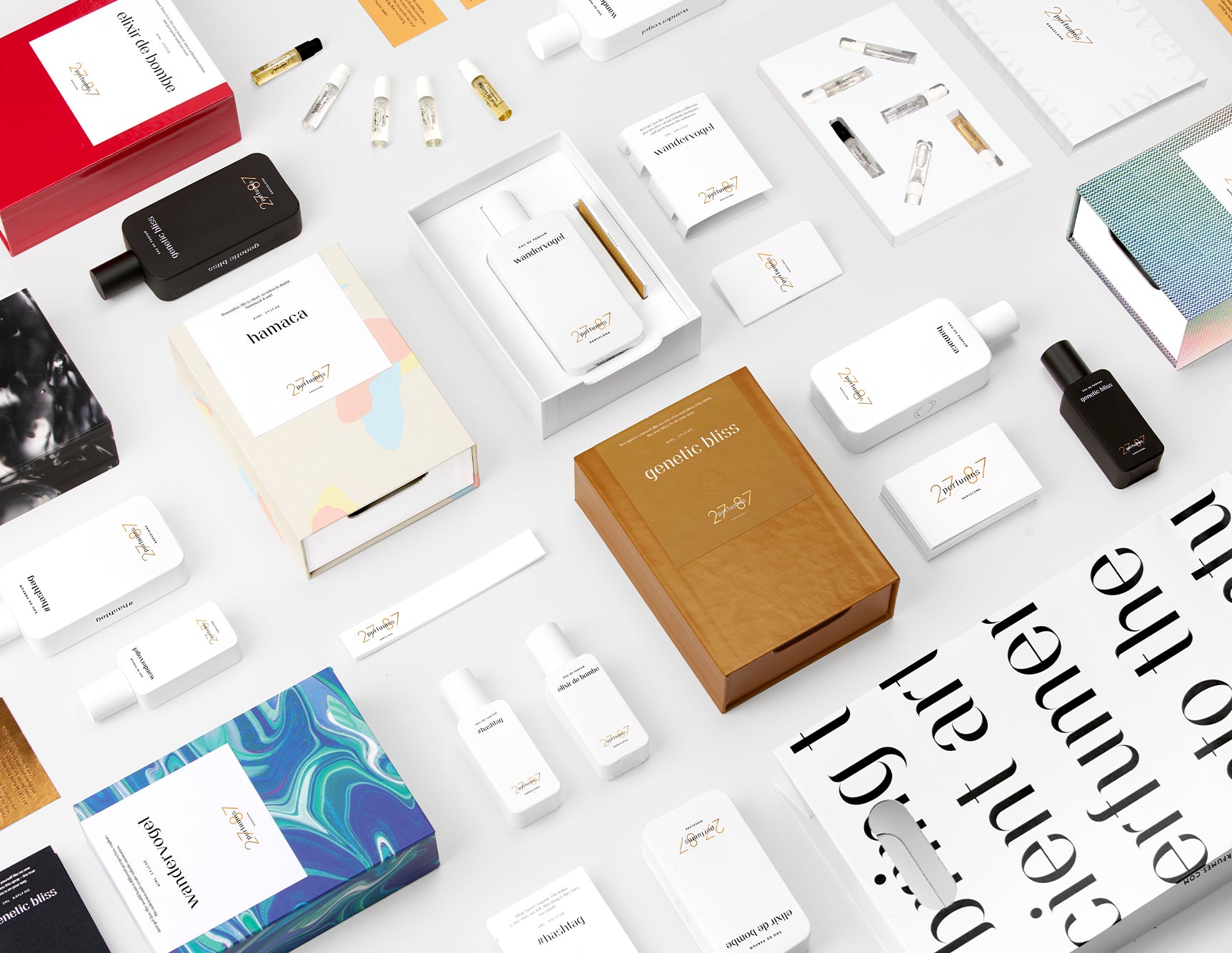 2787
27 87 Perfumes redefine luxury in the simplest terms: the contemporary fragrance house invests in unique, top-quality ingredients and meticulous research. Expert traditional craftsmanship by local Barcelona artisans work to create perfumes that are long-lasting, blended to evolve over time, and always a bit unforeseen. 27 87 delivers four collections each reflective of a distinct state of mind... discover and embrace the Now Line, Go Line, Calm Line and Wild Line. Proudly and confidently trendless, 27 87 bottles follow clear, minimalist lines that are a canvas —not a competition— for their content.
Shop more Perfume from Saison.
Sign up for VIP Offers
Subscribe to Saison's newsletter and be rewarded with exclusive gift with purchase offers, free samples, VIP early access to SALE and $10 off your first order.

*Conditions apply.