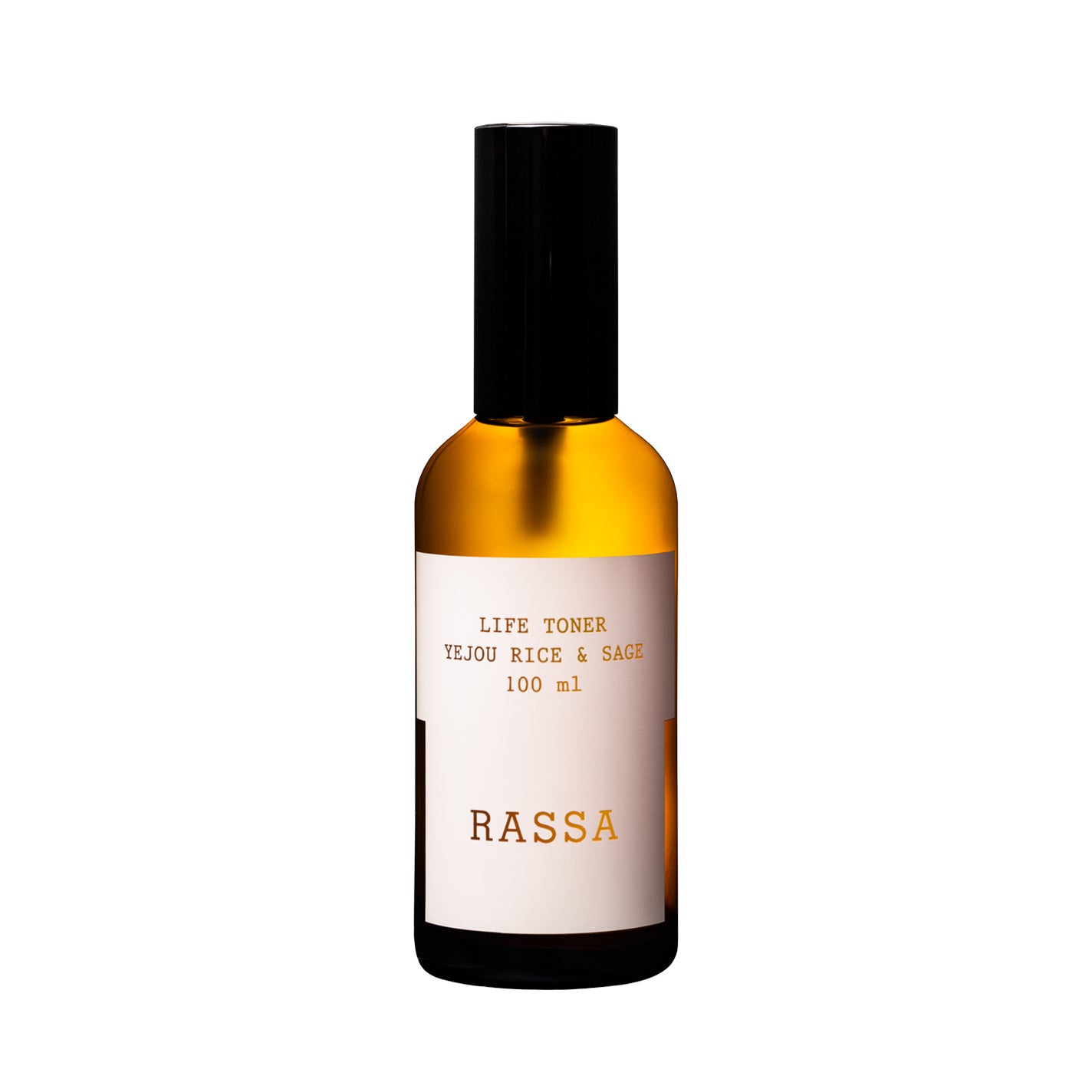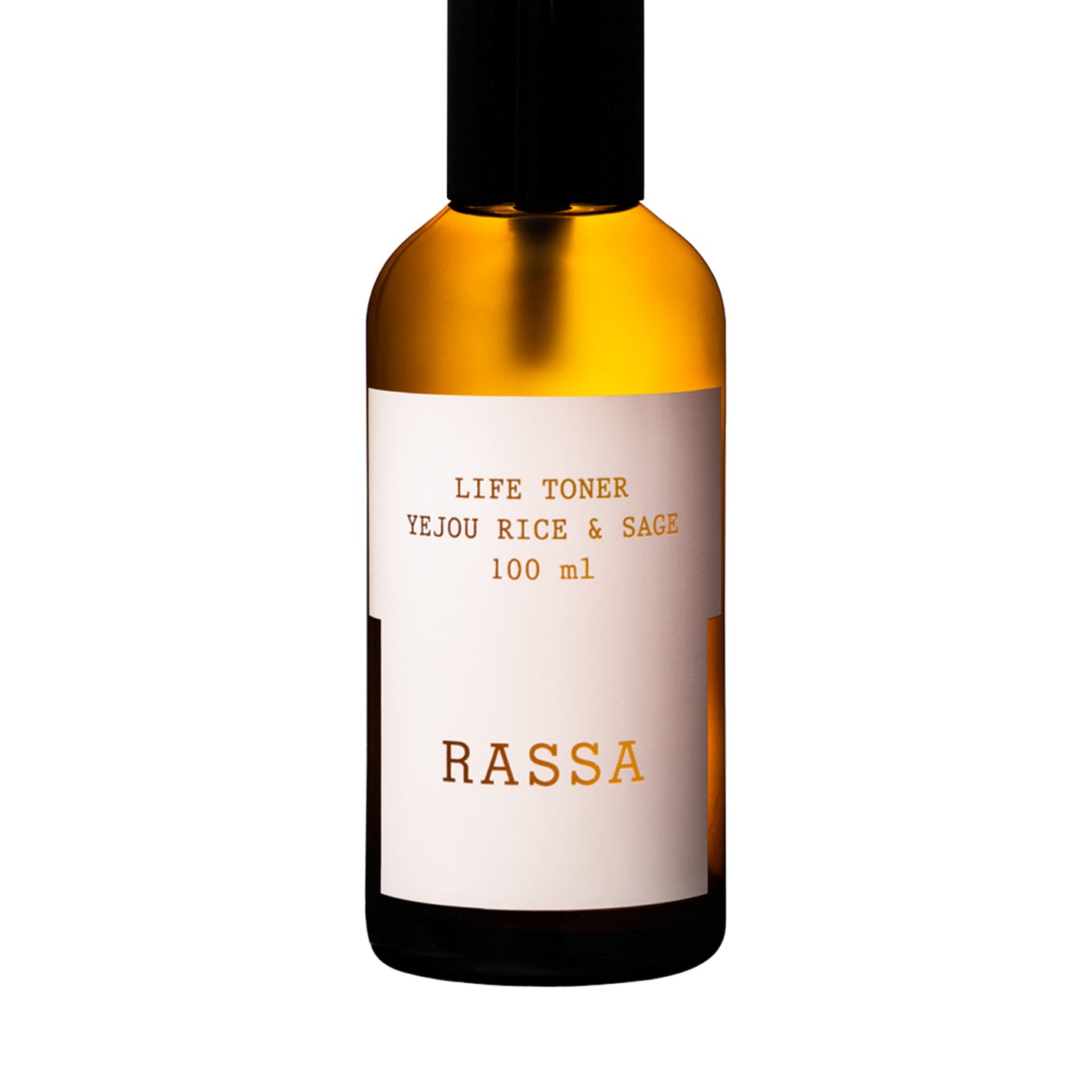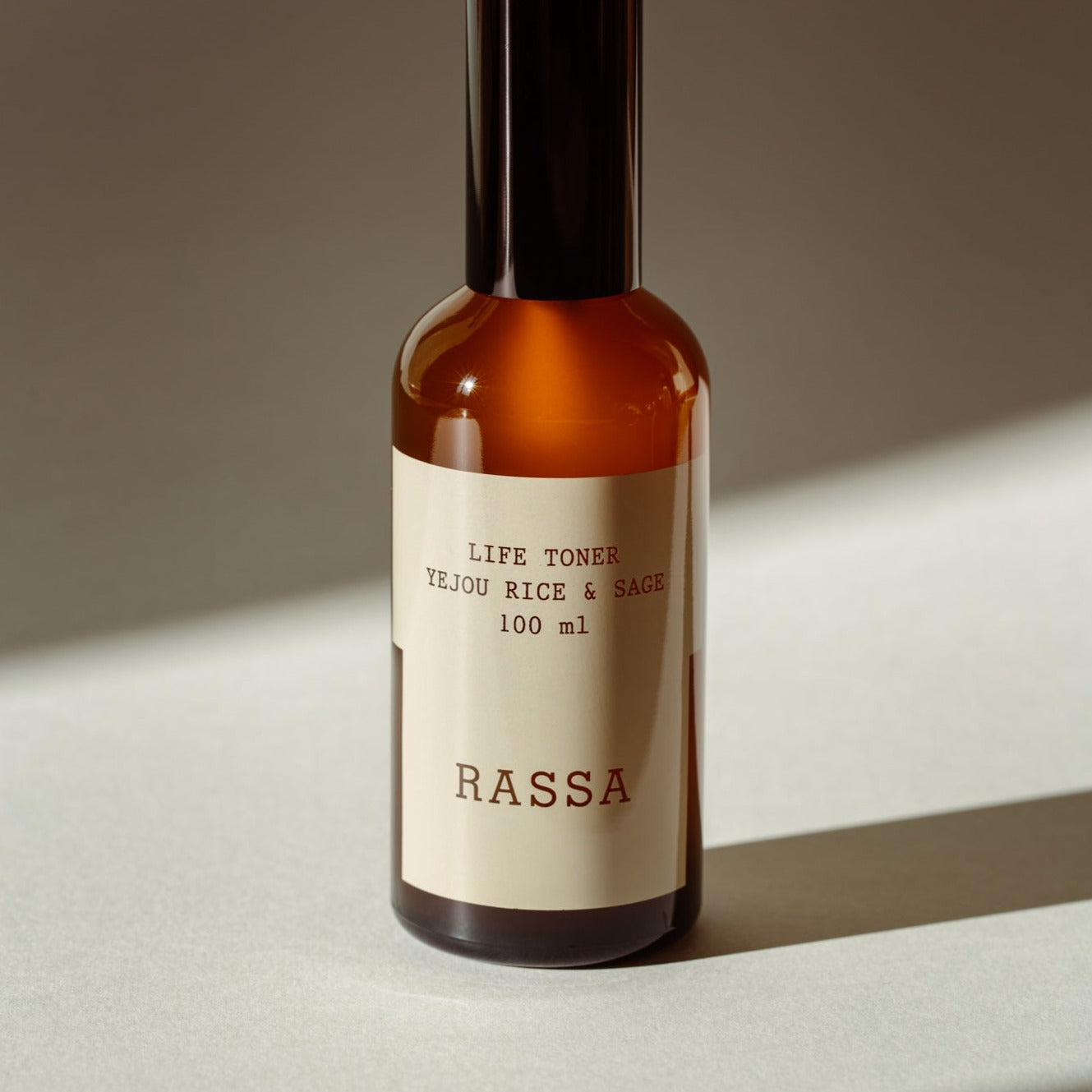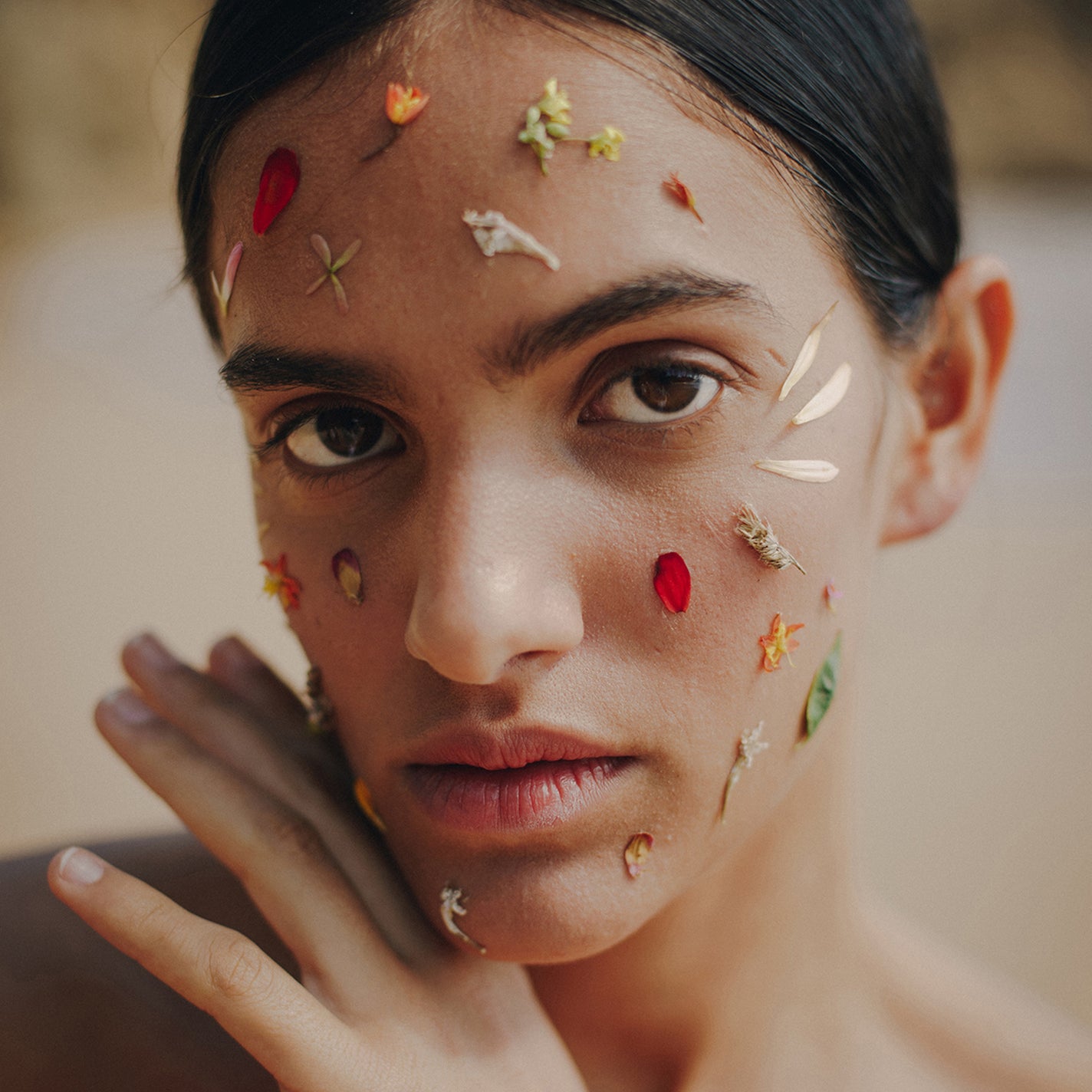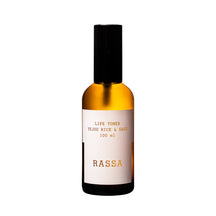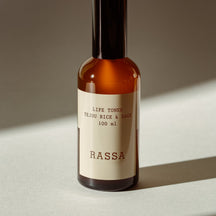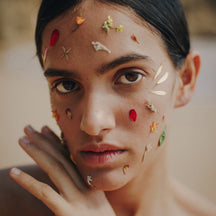 Sale
RASSA Life Toner - Yeoju Rice & Sage
was $79.00
Make caring for skin a priority with RASSA. This purifying and firming toner unifies the complexion and refines skin texture minimising pores, while also re-densifying your skin and helping reduce fine lines and wrinkles. The natural and organic formulation has active ingredients that protect and repair the skin from pollution, working as a powerful barrier against external agents. Made in Spain. 
Saison is an official Australian stockist of RASSA.
Specifications
‐ Unisex skincare
‐ Paraben and colorant free
‐ Suitable for all skin types
‐ This product is certified by a Clinical Study for Sensitive Skin
‐ Cruelty free
‐ Made in Spain
‐ 100ml
How to use
Spray 2-4 pumps with closed eyes to face, neck and chest with cleansed skin, or apply using a cotton pad. Reapply any time needed to rehydrate and refresh. Shake before use.
Ingredients
Aqua, Salvia Lavandulifolia Herb Extract, Rosa Damascena Flower Water, Saccharomyces/Rice Ferment Filtrate, Glycerin, Sodium Hyaluronate, Pyrus Malus Juice, Prunus Persica Juice, Hordeum Vulgare Seed Extract, Moringa Oleifera Seed Extract, Panax Ginseng Root Extract, Petroselinum Crispum Extract, Triticum Vulgare Seed Extract, Thymus Vulgaris Extract, Propanediol, Polyglyceryl-6 Caprylate, Polyglyceryl-4 Caprate, Pentylene Glycol, Maltodextrin, Sodium Phytate, Citric Acid, Glyceryl Undecylenate, Glyceryl Caprylate, Benzyl Alcohol, Dehydroacetic Acid, Rosmarinus Officinalis Leaf Oil, Commiphora Myrrha Oil, Potassium Sorbate, Linalool, Limonene.
Natural and organic ingredients.
Key Ingredients
Coming from the region of Yeoju and based on a millenary tradition of korean skincare, Fermented Rice Water provides elasticity, firmness and flexibility to the skin. This amazing ingredient has a whitening effect on skin tone.
Sage Essential Water is a great purifier that removes impurities and regenerates skin cells. It has astringent and antiseptic properties, and it is very effective in controlling excess oil, resulting in benefits for all skin types, including oily type. It has a powerful anti-pollution compound consisting in 5 botanical extracts which protects from polluting factors, and improves luminosity, reduces pigmentation spots and unifies skin tone.
Infused Moring is known for its powerful antioxidant and nourishing properties. It stimulates collagen production, acting directly in fine lines and wrinkles. Perfect for any skin type, and very helpful for sensitive skin.
Highly appreciated in many cultures for centuries to promote a sacred atmosphere, Sage and Myrrh scent, herbaceous and warm scent, creates stability inside-out.
FAQ
DO RASSA PRODUCTS CONTAIN PRESERVATIVES?
To guarantee performance and durability, skincare products need a minimum amount of preservative. All ingredients present in Rassa's formulas are explicitly stated in the ingredients list. For oils, no preservatives are used, but a specific natural antioxidant is used for preservation.

ARE RASSA PRODUCTS SAFE TO USE DURING PREGNANCY?
Rassa's products are of natural origin and with no specific counterindications. Nevertheless, Rassa has not yet developed products specifically for pregnancy. They recommend that you speak with your doctor for your specific concerns.

ARE RASSA PRODUCTS SUITABLE FOR ALLERGY SENSITIVE SKIN?
Allergies are related to certain ingredients and are particular for each person. If you have a specific allergy, please review the ingredients list and consult your doctor.
Rassa Botanicals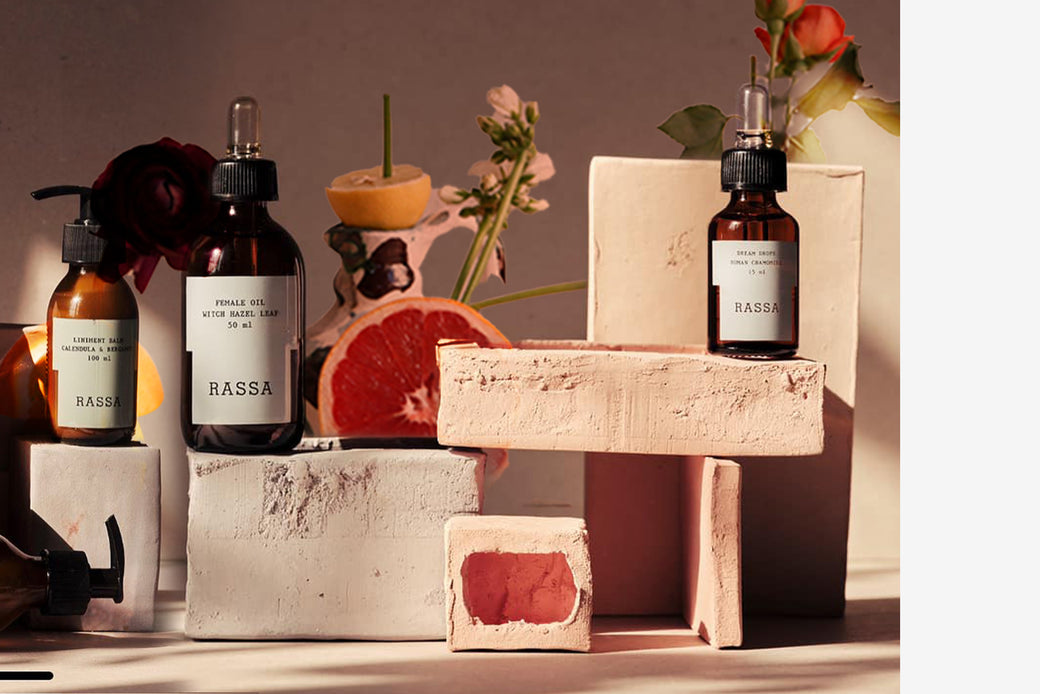 Rassa Botanicals
Rassa offers natural cosmetic products, developed for an effective skincare routine. With an integrative approach to skincare, Rassa powers its formulations with plant aromatherapy, fostering an integration of body, mind and emotional wellbeing. All our products are made of natural and organic ingredients, as we truly believe that nature is the best source of knowledge and beauty.
Rassa encourages few products, applied well and used consistently. Under this vision of self-care, Rassa makes a proposal based on simple and versatile routines that adapts to our real needs. Their vision is to provide effective natural skincare products, as a foundation for a bright and healthy skin that reflect a positive state of mind.
Shop more Beauty from Saison
Sign up for VIP Offers
Subscribe to Saison's newsletter and be rewarded with exclusive gift with purchase offers, free samples, VIP early access to SALE and $10 off your first order.

*Conditions apply.