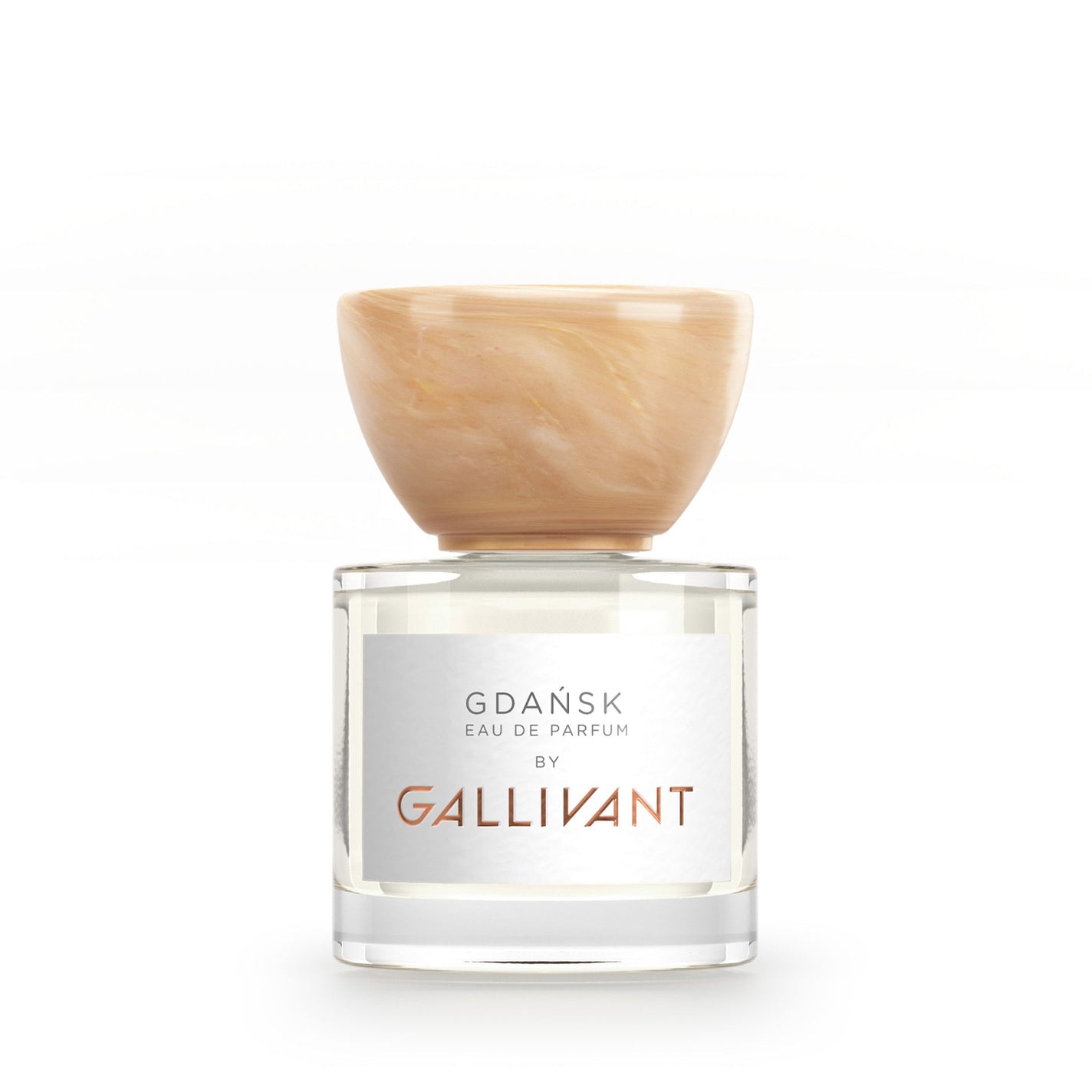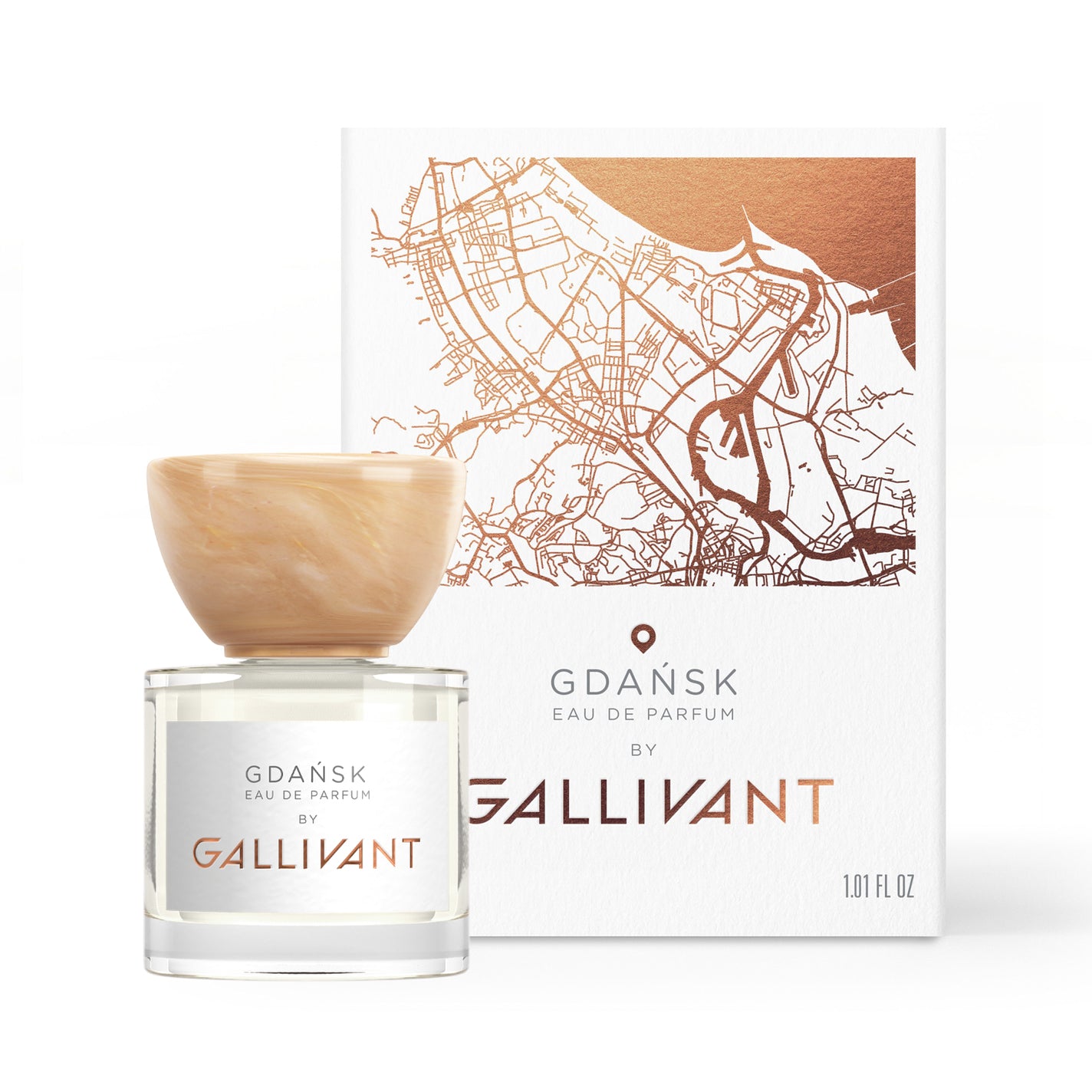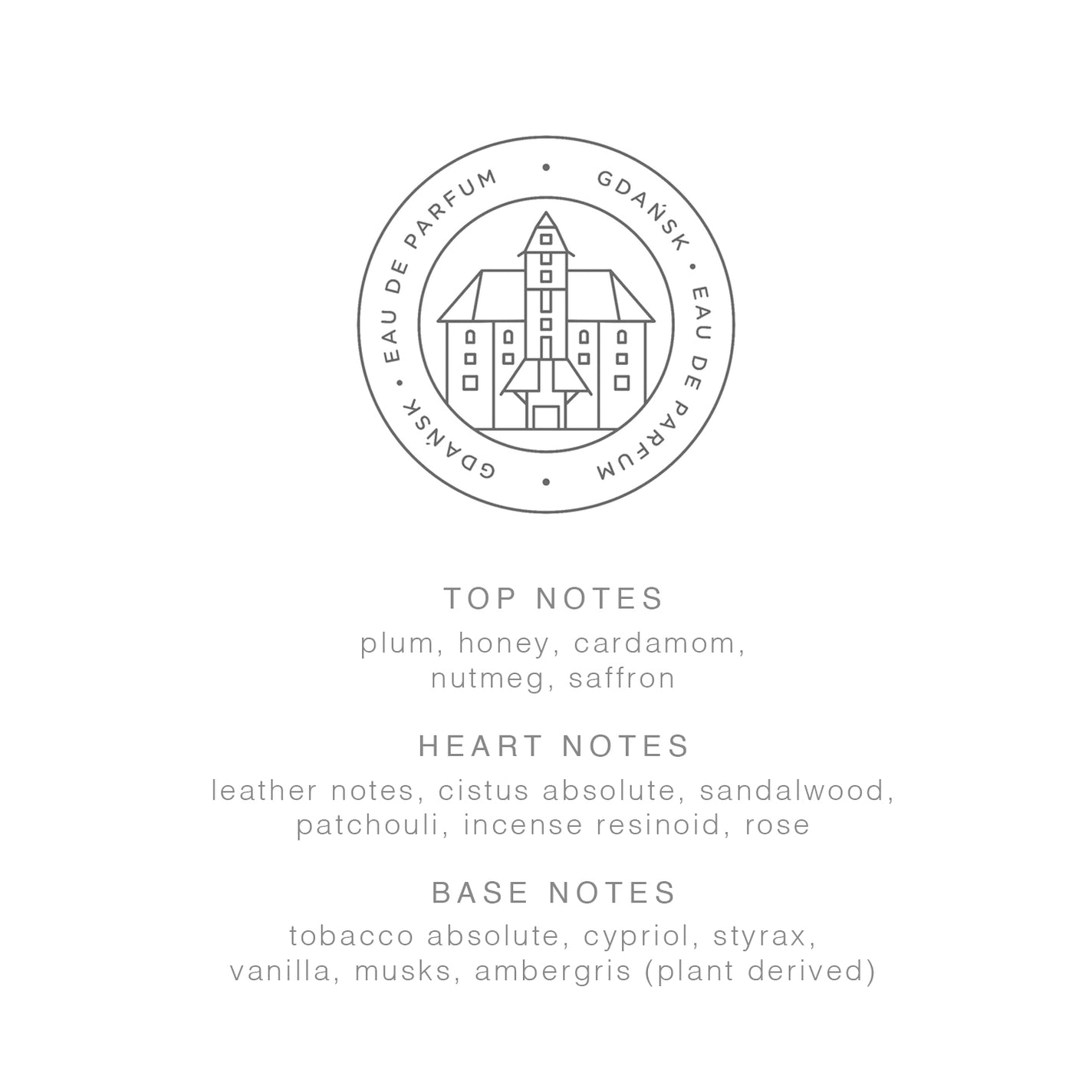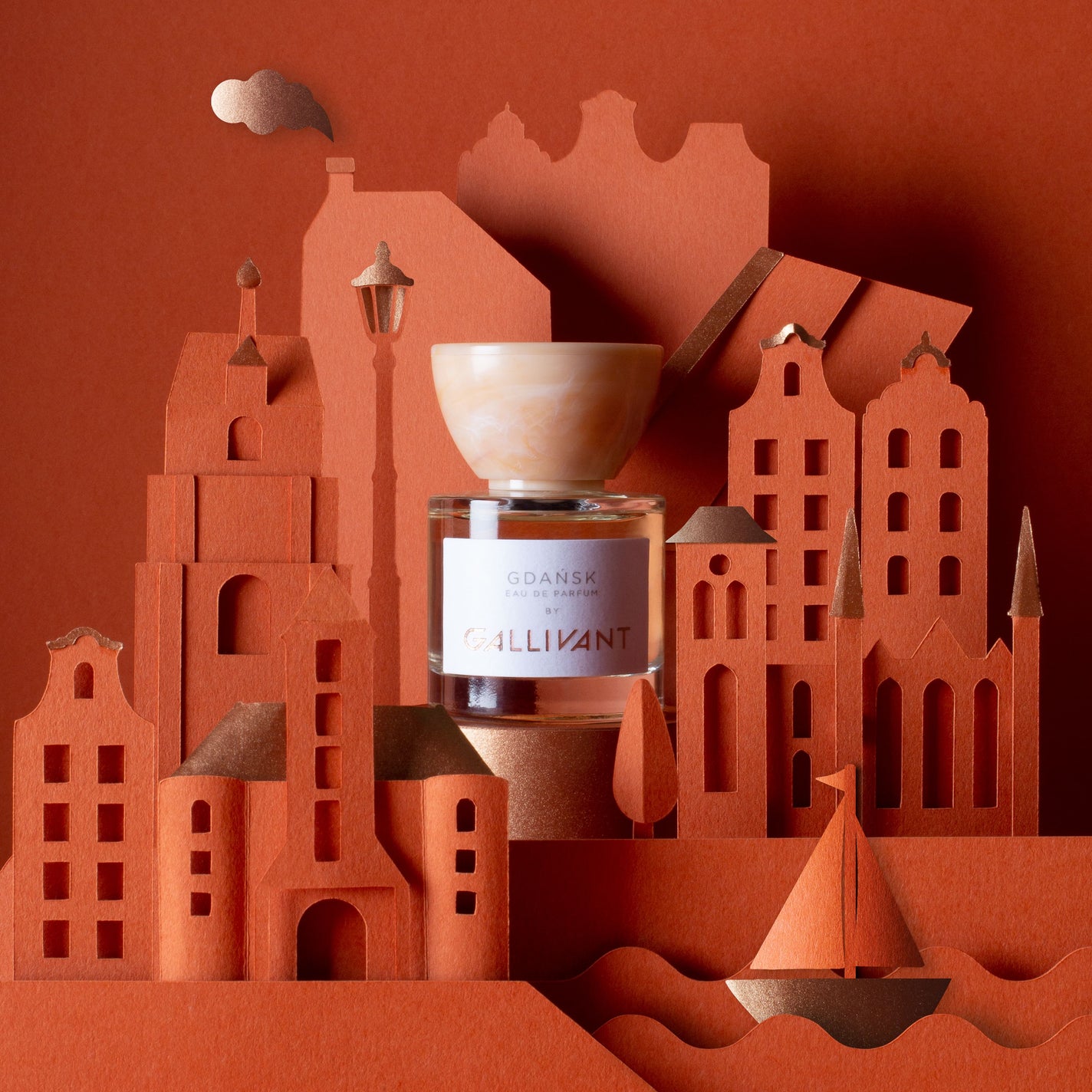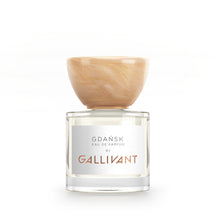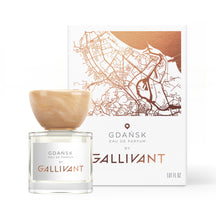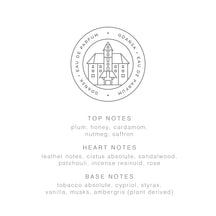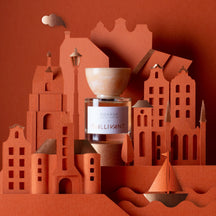 GALLIVANT Gdansk Eau de Parfum - 30ml
$154.00
Gdańsk is a beautiful and memorable city on the Baltic – famed for its amber and its intrepid history of seafaring. Gdańsk is an impression of the baltic; the freedom of the open sea married with amber, the gold of the shoreline, forests, city, tobacco traders & tanneries. In perfume-making amber (the golden fossilised plant resin) is not actually used. Amber is a style of fragrance, composed with a number of ingredients such as labdanum, benzoin and vanilla. GALLIVANT's twist on this amber fantasy is to marry it with ambergris – of sperm whale fame, found washed up on shorelines – another mysterious and intriguing material, with which amber is often confused. Gallivant use a natural plant based alternative for ambergris. 

Gdańsk, the perfume, is an exploration of mysterious ambergris, of sperm whale fame, and the fantasy accord we know as amber. Warm and spicy in the opening, with plum, honey, cardamom, nutmeg and saffron. A rich, woody heart with leather notes, cistus absolute, sustainable sandalwood oil from New Caledonia, patchouli, and incense resinoid – with a light touch of rose. And a deep, earthy, smoky ambery base of tobacco absolute, cypriol, styrax (liquidambar), vanilla, musks and ambergris. Made in Great Britain.
Saison is an official Australian stockist of GALLIVANT.
Fragrance
Top Notes: plum, honey, cardamom, nutmeg, saffron
Heart Notes: leather notes, cistus absolute, sustainable sandlewood oil, patchouli, incense resinoid, rose
Base Notes: tobacco absolute, cypriol, styrax (liquidambar), vanilla, musks, ambergris (plant-derived substitute)
Specifications
‐ Vegan & cruelty-free
‐ Perfumer: Julia Rodríguez Pastor
‐ Unisex fragrance
‐ Made in England
‐ 30ml
FAQ
Where are Gallivant products made? Gallivant make their fragrance oil (or concentrate, as they call it) in a magical place in the hills above Grasse, in the south of France. They then bring this to our manufacturer in the Cotswolds, England, where it's mixed with fermentation grade non-synthetic alcohol, bottled, and assembled into its outer packaging (which is made by a small family-owned printer in Kent). It's a genuinely small-batch, artisan production. There's a lot of hands-on attention and genuine care and respect for the materials Gallivant work with.
Are Gallivant perfumes animal tested? That's a definite 'no.' Gallivant is a cruelty-free brand.
I'm vegan, or vegetarian - can I wear Gallivant perfumes? Yes; Gallivant perfumes are vegan-friendly - they do not use animal products in their formulations. And they do not test on animals.
Are Gallivant products 'clean' or 'non-toxic'? There are a lot of buzzwords around and many are poorly defined. At worst, there is some ill-informed scaremongering. Gallivant is not about marketing gimmicks. The founder and creator of Gallivant Nick Steward, as someone with years of experience in perfume-making, explains that Gallivant take this incredibly seriously, and go into a lot of detail with their formulations. Nick develops Gallivant's fragrances on his own skin, in the confidence that he investigates every single ingredient they use in their perfumes. Gallivant take pride in the materials they use, and how they work with them - they work within a small-batch production ethos. Gallivant is also strictly regulated by European Cosmetic & Perfume rules, and they respect and follow the International Fragrance Association rules too - designed to preserve and protect materials.
Gallivant do not add silicones, parabens, harsh sulfates (like SLS, SLES, ALS), ethanolamine, formaldehydes (or formaldehyde releasers), phthalates, PEGs, or chemical SPFs. So that would make their perfumes 'clean.' The alcohol Gallivant use is a non-synthetic fermentation grade. And on the topic of buzzwords, Gallivant also work in an ethical and sustainable way (like paying their partners on time! and taking the time to get to know the people they work with) so it's not just about making 'good' products or 'corporate responsibility marketing' claims and labels, it's about behaving intelligently, positively and with good manners. Above all, Gallivant choose to work in a slow and thoughtful way.
Sign up for VIP Offers
Subscribe to Saison's newsletter and be rewarded with exclusive gift with purchase offers, free samples, VIP early access to SALE and $10 off your first order.

*Conditions apply.